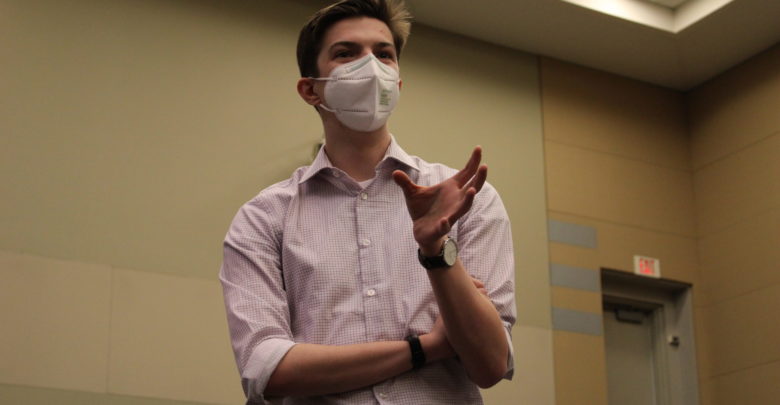 International students and the student body are admittedly limited in options on who to vote in the vice-president (external) (VPX) race. Fortunately, in the International Students' Association (ISA) forum on March 7, Chris Beasley, the only VPX candidate, showed that he is experientially well-rounded enough to consistently address international student concerns.
In the forum, Beasley redressed the narrative surrounding international students. In particular, Beasley emphasized that a lack of affordable education and housing can make the U of A a less attractive option when compared to other Canadian universities.
The process of moving to Canada is long and hard. Entry barriers that many international students face begins with the notoriously stressful process of applying for an international student visa. Once they're here, international students face many other hurdles, like getting mental health support to adapt to life in a new country.
Firstly, student visa application is broadly complex and varies depending on the native country of the student. With a lack of easily accessible information, many students are left to deal with the arduous process on their own.
Beasley's response is self-described as "boring." His approach consists of advocating to organizations such as the Canadian Alliance of Students Association (CASA) to obtain information about the student visa process. Then, he'd convey this information to the University of Alberta. Although his response was vague, he recognized that this was a more extensive conversation than his allotted time allowed.
Beasly is also devoted to taking an approach to international students' mental health services specific to their experiences. However, what is really needed to provide effective mental health support is funding.
Specifically, Beasley wishes to create a "new formula for mental health ask." This financial "ask" needs to address specific needs based on the groups it intends to support. This means addressing the mental health problems that can inevitably arise for international students — especially when separated from their support systems as they move for their education.
Throughout the forum, Beasley conveyed a critical understanding of the systems that act as barriers for international students. He also provided an empathetic understanding of what international students have historically faced without enough support from the university.
In the forum, Beasley said that he had already consulted with his ISA counterpart. Beasley is seemingly in a good starting position to act responsibly, effectively, and in favour of international students' best interests.