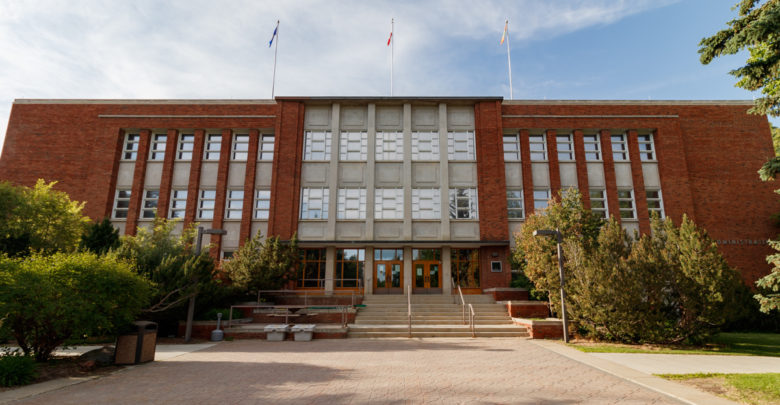 University is already difficult and stressful as is. But, when loss is thrown into the mix, it only gets harder. Classes do not stop, assignments keep coming, and midterms are looming, leaving no time to process and deal with grief in a healthy manner. 
There are many different kinds of grief, although most people commonly think of the death of a loved one. But, feelings of loss can be triggered by the death of a pet, a relationship, or even the loss of a place that held value to you.
All kinds are valid, and they can carry different emotional implications. Regardless of the cause, grief is a tumultuous and often lonely experience — especially as a university student, which is already isolating. However, bereavement is an experience felt by many, including myself.
People experience loss in different ways. The five stages of grief are denial, anger, bargaining, depression, and acceptance. These only capture a snapshot of the lengthy and nonlinear process of grieving. It is made exceptionally burdensome as a university student, as there is no time to pause or even come remotely close to a sense of healing.
While researching the University of Alberta's bereavement policy, I found many policies for staff, but none for students, specifically undergraduates. All I came across was a page with a series of links to resources offered on campus.
A bereavement policy is a clearly described protocol. It's available for employers to refer to when an employee experiences the death of a family member. Many workplaces have such policies, and they would be just as applicable in a university setting. It would clarify what professors, teaching staff, and adjunct professors can do to help their students during difficult times.
After reaching out, Laurie Adkin, a professor in the department of political science, said that most options for bereavement and grief fall to the discretion of the course professor.
The Gateway obtained a document from Adkin, originally distributed to professors in the Faculty of Arts from the Office of the Dean. The document explains what options are available to students in the event of a loss, as per the professor's discretion.
"When a student was unable to complete all the term assignments due to compelling reasons and has discussed the situation with their instructor before the final exam, the instructor can input a temporary grade of incomplete (IN). Chairs (or their delegate) can approve this temporary IN. Students should submit the outstanding assignment(s) within 10 days of the date of the final exam," the document said.
It also goes on to suggest further extensions can be granted in "extreme cases" with the submission of a request.
I did some digging of my own, but couldn't find anything online explicitly mentioning this. A student dealing with bereavement would have just as much difficulty finding this information.
This information should be more readily available, so students dealing with grief are aware of their options. But, the option that the professor told me about is still far from ideal. The work, and ensuing stress, is simply postponed to a later date.
Over winter break, I wanted all my energy focused on spending time with my family. I wanted to take the time off to grieve and allow myself to feel every emotion. The last thing I needed was to have a bunch of assignments hanging over my head, knowing that as soon as classes started, I would have lots of work left to finish.
Returning to school when your entire world has changed is no easy feat. Some people experience a loss when having time-off is not an option, or breaks like Reading Week are far away. Of course you can take a personal day, but the stress of knowing your class has continued on without you will still be there.
Grieving as a student is a shared experience, and yet we don't really talk about it. People can offer their condolences or a shoulder to lean on, but in my experience, most don't know what to say to someone who is grieving. It can be an uncomfortable and unwanted truth — that life is finite — and there is truly very little you could say to make it better.
So what can we do? There is no reality where classes halt and the world stops when you really need it to. But, we can make our university campus a place that facilitates healing. University decision-makers can ensure bereavement policies for students exist, have clear definitions, are easier to access and understand, and available whenever necessary. 
We should be understanding towards our peers — you never know what someone is going through.
There needs to be an understanding that the process of grief has no time limit or clear process. Sure, I may get a three-day extension on my paper, but in no way am I going to make any sort of progress with my grief in those three days. It can take months. It can even take years.
Having bereavement policies, and being able to access that information, will help people focus on taking care of themselves and their loved ones. It will help reduce the stress and anxiety of not knowing what to do about your classes.
Just know that no matter what kind of grief you are going through, you are not alone. You will be okay.
---
Every year, The Gateway publishes hundreds of articles like the one you just read that are free for everyone to access. But The Gateway needs your support to continue publishing its award-winning journalism. Please consider donating today, even a small amount can help the University of Alberta's only newspaper continue serving the campus community. Thank you.