Institutional
News
Graduate Students' Association introduces 2023 election candidates
At the GSA general election forum, candidates discussed graduate student work hours and pay.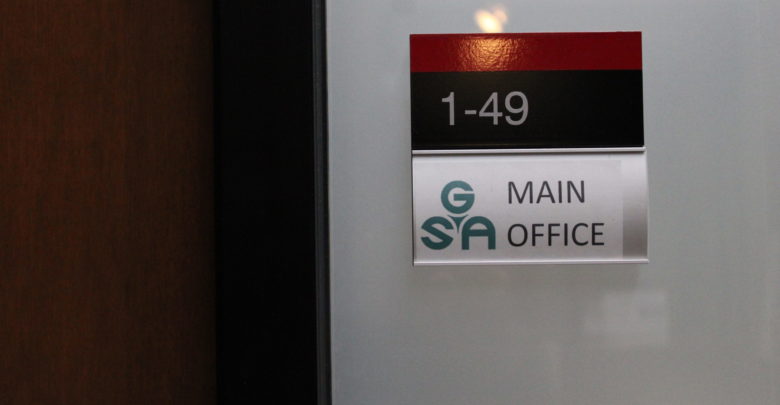 On February 27, the Graduate Students' Association (GSA) held their general election forum to introduce the candidates for each executive position, as well as candidates for councillor-at-large positions. 
 The forum featured six of the executive candidates, including: 
Bishoi Aziz, a PhD student in the department of pediatrics. Aziz was elected to the position of vice-president (academic) (VPA) in 2022, and is currently running for the position of president, uncontested. 
Divya Maisuriya, a masters student in environmental engineering, is running for the position of VPA.
Rija Kamran, a PhD student in rehabilitation sciences, is running for the position of VPA.
Tiffany Kung, PhD student in the department of psychology, is running for the position of vice-president (student life) (VPSL).
Muneeb Masood Raja, PhD student in the department of electrical and computer engineering, is running for the position of vice-president (labour) (VPL).
Sonalike Patel, a masters student in the department of chemical engineering, is running for the position of VPL.
Candidates suggest different approaches to representing graduate student body
During the forum, candidates were asked a series of questions that they had been provided in advance, before taking questions from the audience. 
Jennifer Bertrand, chair of the GSA elections and referendums, as well as the moderator for the forum, asked candidates how they planned to represent all the different voices of the diverse group of graduate students.
"I know that we [international students] go through a different set of problems compared to domestic students," said Patel.
Raja said that providing a safe space for everyone in the community would be the first step.
"This can be done by, basically having sessions with different students, and making sure you're there to listen to their questions and there to help them solve those problems," Raja said.
Kung added that her main goal if elected would be to issue a survey to graduate students in her first three months in the role.
"My view is not holistic, so I hope for those gaps in my perspective to be filled in with open, honest communication between all graduate students," Kung said.
Kamran said she hopes to fill councillor positions and General Faculties Council (GFC) positions with students from different faculties "to ensure that there's adequate student voice at the decision-making table."
Maisuriya added that gathering information on the problems each student faces, would allow her to move forward with a decision while knowing where students' concerns lie.
Lastly, Aziz commented on the difficulty of "representing a large, diverse group, who [have] different and sometimes colliding interests."
"This is usually hard, but if it proves to be very challenging, I'll try to support the groups where they face the most challenges."
Livable pay and work hours for graduate students discussed
Vice-president (labour) candidates were then asked about what methods they planned to use in discussions and advocacy with the university.
Raja replied that it is important for the GSA representatives to make the university sympathize for the students as oftentimes the university isn't being communicated with effectively.
In discussions with the university, Raja said that "one of the most important things is to make them realize that … [there is] a real problem."
In discussing better pay for graduate students, Patel suggested an increase of the 12-hour limit graduate students face in taking extra lab positions or teaching assistant jobs.
"Let's say, instead of 12, if the maximum working hours is 20, then I can just put in some extra hours, and make sure I'm financially [stable]."
Raja countered that increasing the amount of work graduate students can take on wasn't feasible, as a lot of disciplines don't have the resources to increase the maximum hours, while still providing students with equal opportunities for work.
Raja said he would prefer a set minimum pay for each discipline, or an increased Graduate Research Assistantship Fellowship (GRAF), to provide a fixed amount of funding for students, rather than have students rely on extra work as each lab varies in funding and students.
"If you have a fixed number of labs, they can only give you a fixed number of hours. What they can change, as a faculty or as a university, is the amount of GRAF funding they give."
---
Every year, The Gateway publishes hundreds of articles like the one you just read that are free for everyone to access. But The Gateway needs your support to continue publishing its award-winning journalism. Please consider donating today, even a small amount can help the University of Alberta's only newspaper continue serving the campus community. Thank you.