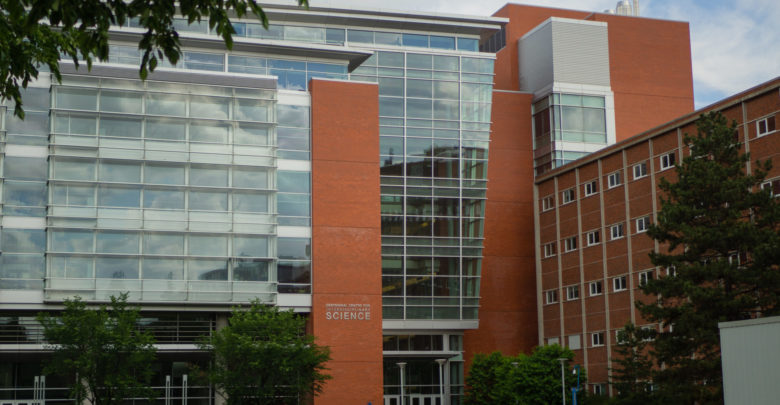 According to a large-scale University of Alberta research study, men are more affected than women by key Alzheimer's risk factors.
Alzheimer's progresses over time, and doesn't get diagnosed as soon as it develops. Because of this, the study followed 623 people who were 53 years old, collecting data until they turned 97 years old, in order to track the progression of Alzheimer's and its risk factors.
"You don't notice the symptoms very early, but the changes in the brain happen way earlier," said Mackenzie Heal, a masters student studying neuroscience at the U of A, and lead author of the study.
"You can have symptoms at age 70 — for example you might start forgetting things — but those brain changes have been happening for maybe five, 10, 15 years. That's why we need to start earlier and try for prevention rather than treatment."
The data in the study was analyzed by looking at three key Alzheimer's risk factors: vascular health, sex, and the Bridging Integrator 1 gene (BIN1), which is a gene that can cause neurodegeneration.
The study results showed that poor vascular health causes a decline in memories. If men have poor vascular health, they have a greater decline in memories than women.
But when men are at high genetic risk because of BIN1, good vascular health doesn't protect them from memory loss, Heal explained. When men have both poor vascular health and the BIN1 gene, "their memory goes down even faster, and even earlier in life."
"With females it's not as drastic. If they have good vascular health, it can protect them a little bit more from a high genetic risk," Heal said.
"There's not really one gene that can identify if you're going to get Alzheimer's or not" Heal says
According to the study, although women aren't as greatly affected as men are, women are diagnosed with Alzheimer's disease more often than men. Although there isn't a proven answer as to why that may be, Heal said there are theories.
According to the study, a common theory is that life expectancy is a key aspect; on average, women live longer than men, making it more likely for women to get Alzheimer's. Another possibility is the effect that menopause has on the brain.
"The brain is really influenced by hormones. So when women go through menopause, the hormones obviously change a large amount, which can possibly have some effects on the brain," Heal said.
"Estrogen is neuroprotective. So when women go through menopause, they lose that estrogen and don't really have that protection anymore."
Heal plans on using this research as a next step to identifying people who are at high-risk of getting Alzheimer's. Further research will involve incorporating more factors such as multiple genes.
"There's not really one gene that can identify if you're going to get Alzheimer's or not," Heal said.
"There's just so many factors that come into play — that's why we call it a heterogeneous disease. So we need to identify more risk factors."
Heal hopes that research in this area will create a future in which people can know if they carry Alzheimer's risk factors early on, giving them more time to reverse risk factors that can be changed.