Job Postings
Job Posting: 2022/23 Opinion Editor
Apply to be our next Opinion Editor!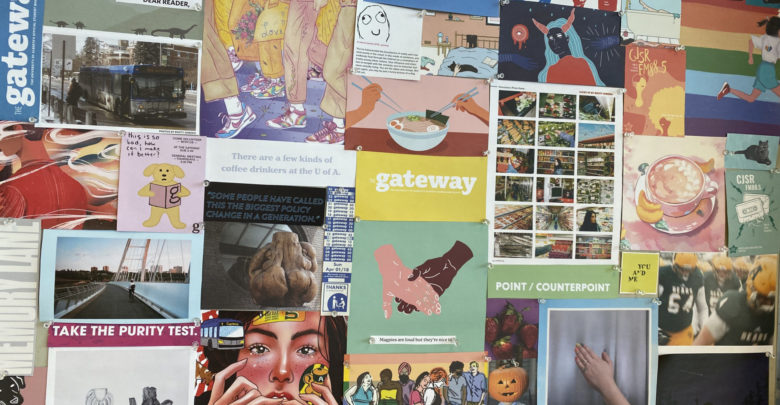 Position: Opinion Editor
Reports to: Managing Editor, Editor-in-Chief 
Closing Date: March 9, 2023 at 10:00 p.m. 
Terms of Contract: May 1, 2023 to April 30, 2024
Expected Hours: Spring/Summer: 10-15 hrs/week, Fall/Winter: 20-25 hrs/week
Hours may fluctuate from week to week
Salary: $862.50/month
Job Summary: 
The Opinion Editor shall be responsible for teaching interested persons about the operations of The Gateway in relation to editorial and commentary-related matters. The Opinion Editor must operate in accordance with the Gateway Student Journalism Society bylaws at all times.
Duties and Responsibilities:
Ensure that matters of interest to university students are covered in the Opinion Section.
Write and edit copy for the Opinion section.
Ensure, in conjunction with the EIC and other line editors, that there are 2-3 editorials written for each month and assist editors with developing editorial ideas.
Request and select appropriate photos and/or graphics for sections, in consultation with the Managing Editor.
Maintain a consistent letters policy in conjunction with the Editor-in-Chief.
In conjunction with the Managing Editor and Editor-in-Chief, endeavour to generate and/or solicit from volunteers story ideas that may be worthy of in-depth coverage in the features section and guest columns.
Provide consistent and timely opinion coverage through the Students' Union election period.
Coordinate at least one section workshop per semester, two if possible, for training purposes.
Update the Opinion Training Manual with necessary improvements or changes to help facilitate volunteer development.
Perform other job-related duties as required by the Editor-in-Chief.
Qualifications:
Must be registered in the equivalent of at least one (1) course for credit at the University of Alberta during each term of the Fall and Winter sessions of their term in this position.
Must be available to work varying hours.
Must have basic computer skills.
Must be able to deal effectively with Society and University staff, students, and the general public.
Please submit a cover letter, resume, and portfolio of up to five pieces to Editor-in-Chief Emily Williams at [email protected]. Applications are due on March 9, 2023 at 10:00 p.m..
Interviews will be scheduled on a rolling basis, so don't delay in sending in your application. The interview process consists of a 30-minute editorial test and a 30-minute interview, five minutes of which are dedicated to a job pitch by candidates.