Arts & Culture
Campus & City
Cultural Affairs
SKINAMARINK's haunting premiere highlights Edmontonian success on the world stage
On January 13, Metro Cinema hosted the locally-made analog horror film's sold-out premiere and Q&A with the cast and crew.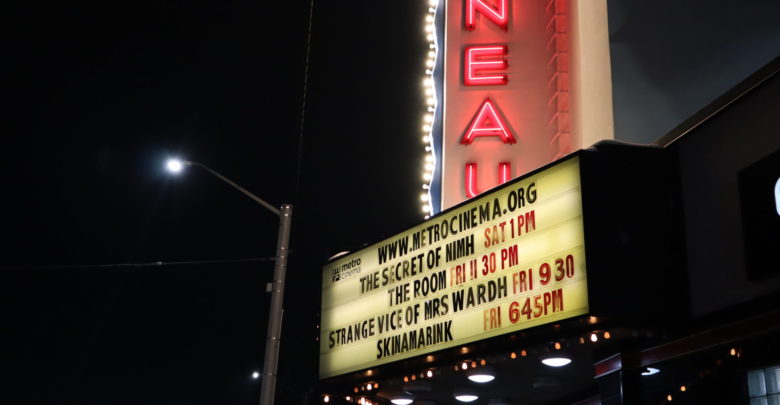 Being part of a long line around Garneau Theatre on a cold January night may seem perplexing for anyone passing by, but to many horror film fans in Edmonton, it was a pleasure.
Despite the chill, the Edmonton-made analog horror film SKINAMARINK, had a warm welcome during its appropriately-timed Friday the 13th theatrical premiere in Edmonton. The premiere consisted of a screening of the film followed by a Q&A with the cast and crew.
SKINAMARINK initially premiered at Montreal's Fantasia International Film Festival on July 25. After the spread of a leaked version of the film from a film festival at-home viewing, it sent shivers down Reddit, Twitter, and TikTok's spine. This led to the film securing IFC Midnight as its theatrical distributor and Shudder as its streaming service.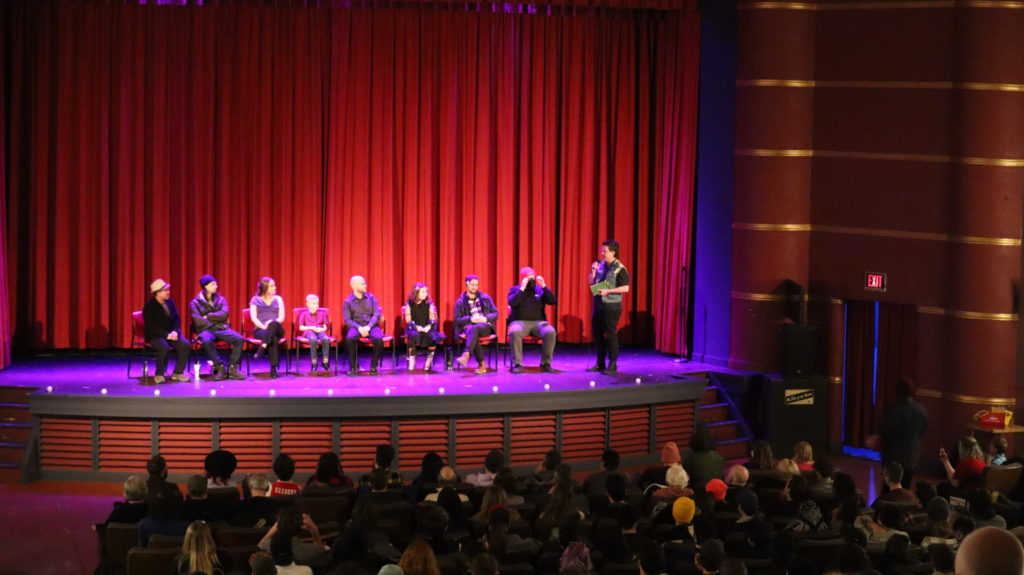 SKINAMARINK tests your willingness to keep on watching its thrilling storyline about two children surviving the night without their parents in their suburban house. While there was a dullness in the first few moments of the film, it slowly ramps into a weary anticipation of what's hiding in the shadows and what it dares the children to do.
As this film is set at night, both your eyes and ears had to adjust to the differences between the pitch dark silence to the bright flashes of a TV playing cartoons on full blast. There was also an uncanny combination of the grainy feel of an old camcorder with the crispness of modern filmography as you tiptoed along with the children through the house.
The film's focus on various liminal spaces in your house amplified the classic childhood fear of being alone in the dark. Whether it's a corner on your bedroom ceiling or that long hallway in between rooms, the camera's point of view brings you back to a vulnerable time in your youth.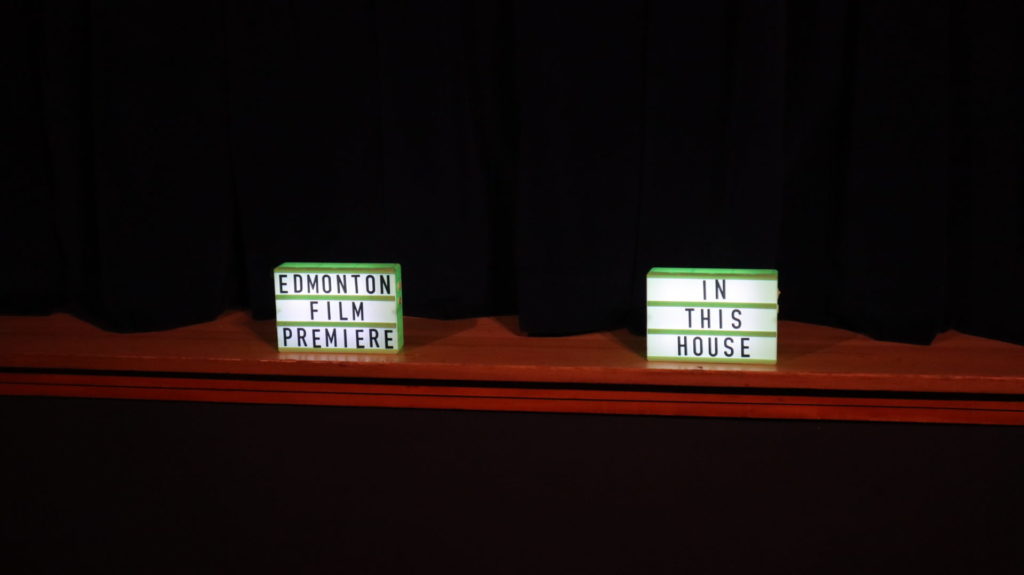 Director Kyle Edward Ball's inspiration for SKINAMARINK comes from his earlier works on his YouTube channel Bitesized Nightmares. This collection of short films, including his 18-minute short film Heck, drew inspiration from Reddit submissions about people's nightmares.
SKINAMARINK's story had its humble beginnings as an experimental art film made by a group of friends. Edmon Rotea, the film's executive producer, heard about the first inklings of the film from Ball during a hangout with another friend at a Boston Pizza in downtown Edmonton.
Rotea started his love of movies by doing movie reviews for The Gateway's Arts & Culture section from 2005 to 2010. Now, he helps friends make their films, whether it's through the film's finances or production.
"I've always been a strong supporter of the arts in Edmonton especially to the film community and helping emerging artists, … especially who are living on the margins [or] who don't have a lot of resources for camera equipment."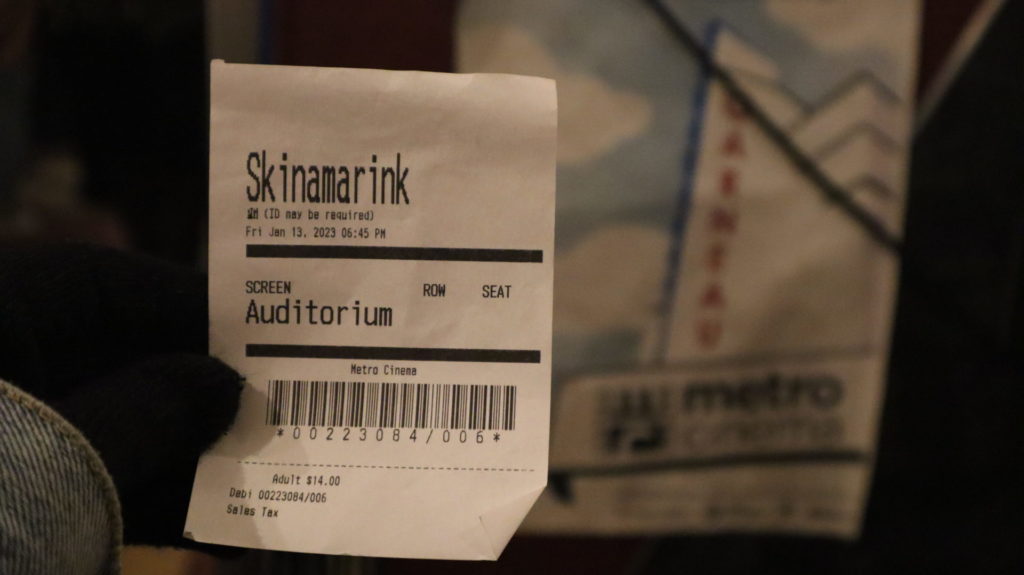 As new filmmakers, Ball and Rotea had to keep the filming process simple, such as using Ball's childhood home as a filming location, asking multiple friends for props, and crowdfunding most of their $15,000 filming budget via Seed&Spark.
"We didn't have a track record. We weren't even eligible for things like [Telefilm Canada] funding … and a lot of arts councils turned us down because you don't typically fund horror movies when you're trying to market it as an experimental art film," Rotea said.
Rotea described Edmonton as an "island of film and TV production" with a "do-it-yourself attitude and a strong sense of unity." He added that connections are easier to make within the tight-knit filmmaking community in the city, which goes a long way for first-time filmmakers.
"It's all about building each other up, and when you lean on each other, it's standing on tall shoulders," Rotea said. "We all help uplift each other and help each other develop as artists."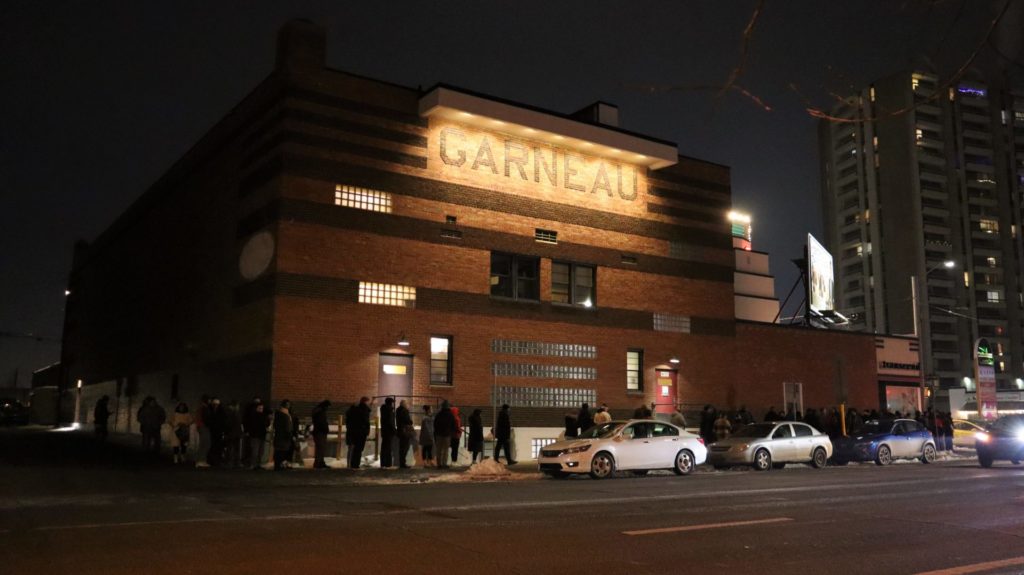 If you dare to get a thrill out of SKINAMARINK, Metro Cinema recently added two screenings of the film on January 29 and January 31.