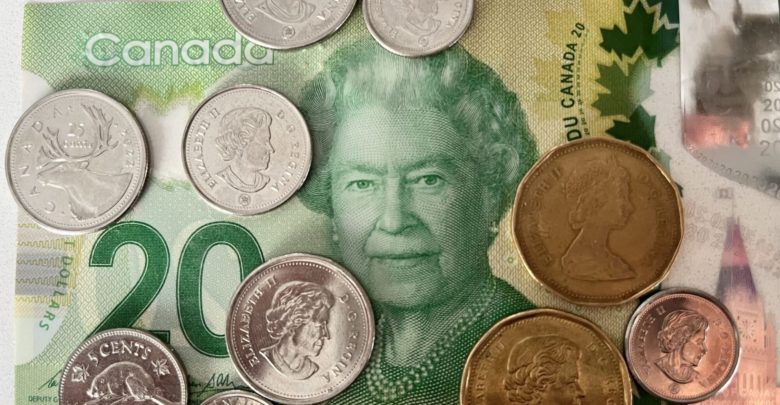 Canadian coins have reflected our two-fold national identity for over 100 years. Like flipping a coin, we recognize ourselves both as members of the Commonwealth and an independent nation, even if that uniqueness is most often captured by stereotypical icons, like the beaver or the maple leaf.
The passing of her late majesty Queen Elizabeth II in September was followed by the succession of King Charles III. This transition has had Canadians wondering what will happen to our coin figurehead.
The Royal Mint excitedly unveiled a coin face of His Majesty in late October that entered United Kingdom circulation in December. While changes take time, will our coins and $20 bill eventually change to the likeness of the new king? Or, is there potential to break away from this century-long tradition with publicly approved designs?
Interestingly, it isn't mandatory for us to embellish our coins with the head of our current monarch. It's a debate on whether we should, or shouldn't, invest in replacing banknotes, coins, and other royally-imbued items.
It would be refreshing to see different nationally-recognized faces reflected on the "heads" of our coins. We should pursue the opportunity to revitalize them in the coming year. Instead of foreign royals, our currency should showcase Canadians who have shaped the country we are today.
While change can be exciting, most Canadians find comfort in the late Queen Elizabeth represented on our coins. After all, she's been there since 1953. The possibility of seeing something unfamiliar feels bizarre when we have seen her image in everyday transactions for our entire lives. Yet, wouldn't it be more meaningful if we nationally voted for note-worthy Canadians to be the face of our coins?
When it comes to coin designs, we should look to our banknote illustrations for inspiration. The $10 dollar bill featuring Viola Desmond, a pioneer for human rights in Canada, is a great example. She fought against charges for sitting in a main floor seat of a racially segregated theatre, directly challenging racial inequity in Canada.
She was the first woman, aside from royalty, to be featured on Canadian currency, which was the winner of the 2018 Banknote of the Year Award.
Oftentimes, the inspirational stories and achievements of marginalized Canadians go unnoticed. This is an opportunity to portray those histories, such as the contributions of notable Indigenous Canadians, on our coins. A great example would be Frank Calder, Nisga'a politician, chief, and businessman. He is known for his influence in the Nisga'a Tribal Council's Supreme Court case against British Columbia.
The case demonstrated that Aboriginal title to traditional lands exists in modern law. His achievements laid the foundation for the Nisga'a Treaty, the First Treaty in 100 years. In 1973, he became the first Indigenous cabinet minister in Canada's history.
These examples show the merit of those who have shaped the good of contemporary Canadian society. Above all, these kinds of stories deserve to be known through everyday representation on our coins.
Opting for new designs has been a popular topic well before Queen Elizabeth's passing. A recent survey revealed that 56 per cent of Canadians don't want the new king to face our currency. Clearly, there is a disconnect between what Canadians want our currency to look like, and how it actually does.
It's difficult to gauge what our University of Alberta campus community thinks about King Charles III facing our coins. Be that as it may, most might be unaware that he's a University of Alberta alumnus. On June 30, 1983, he received an honorary law degree during a special convocation at the Jubilee Auditorium. Although interesting, I'm not convinced that this fun fact would sway the U of A campus community in favour of the King Charles coins.
Despite mixed opinions on royal coinage, a new toonie was released on December 7 that captivated social media. The new $2 dollar coin brandishing a black nickel finish "is a solemn tribute to Queen Elizabeth II that marks the end of a historic reign," according to the Royal Canadian Mint.
To those who are favourable of the monarchy in Canada, the resemblance to a mourning ring is a meaningful symbol. Admittedly, when I saw the new coin, I thought it was a neat concept. Besides the excitement from eager coin collectors, I found the "Canadian Goth Toonie" or "Emo Toonie" Twitter discourse quite enjoyable.
Beyond a black ring, I think Canadians should reflect on the monarchy's impact on Canadian society. Taking charge of our coin designs after decades of following commonwealth traditions, reflects the progressive ideals we relate with. The faces of monarchs dawning our coins may be a tradition that passes into history. While we have known the same coin designs for over a century, maybe it's time to make a change.