Campus
City
Opinion
Highway expansion only steers Edmonton further away from sustainability
Amid the climate crisis, more roads are being built to accommodate more vehicles on the highway. Expanding existing roadways won't solve traffic issues — only investing in public and active transportation will.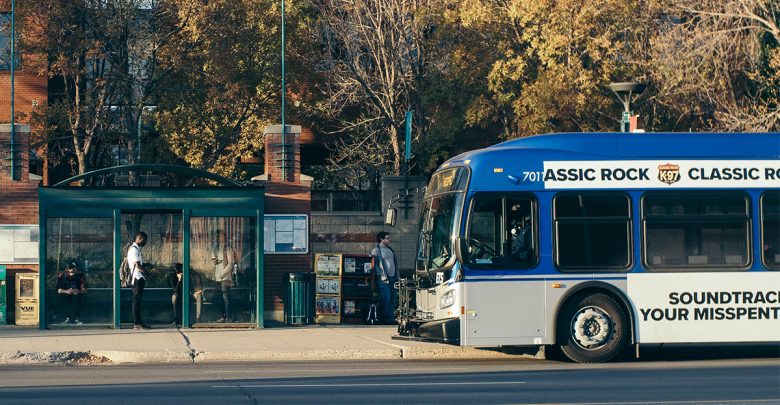 Instead of investing in public transportation or sustainable infrastructure, the province has invested $100 million to expand the Henday from four to six lanes. Instead of making Alberta more climate resilient, this project moves us in the opposite direction.
The existing 18 kilometre Anthony Henday is under construction to accommodate more vehicles. The highway expansion will accommodate up to 120,000 vehicles per day. The current system is designed to hold 40,000, when in reality, 80,000 vehicles use it per day.
As a result, more carbon emissions will be released, when transportation is already the second largest emitter of greenhouse gasses in Canada. Expanding roads doesn't help Edmonton become a more sustainable city, or even get rid of traffic congestion.
Roadway expansion encourages more drivers to use the road, making congestion worse in the long-term.
This is not welcoming news for many people, but especially the younger generation. We want to live and thrive in a city that invests in our future. We want bike lanes, affordable public transportation, and assurance that the government is building a sustainable future. Instead, the provincial government continues to spend money on roadway expansion.
This project should not be a priority when the money can instead be used to invest in other projects that are more sustainable, such as the hyperloop.
The hyperloop is a ultra-high speed transit initiative going from Edmonton to Calgary. Being built by Transpod, it received $550 million USD in funding from an investment group in March.
The hyperloop will provide a more carbon-efficient option than driving or flying. The hyperloop could provide efficient and quick transportation to Albertans. The rapid transit will allow people to get from Edmonton to Calgary in 45 minutes.
Apart from these benefits, there are other economic and social benefits. The hyperloop will increase job opportunities, which is crucial to U of A students. Building the hyperloop will increase economic flow between Calgary and Edmonton, by creating 15,600 jobs annually in Alberta, while also adding $19.2 billion to the province's Gross Domestic Product (GDP).
The hyperloop will also decrease the barrier students have in seeking employment in Edmonton, as they can now easily travel between the two cities.
However, there are also disadvantages to the hyperloop. First, $22.5 billion is required to build it, which begs the question: is it worth the cost? Especially when it could be used to invest in public transportation, which would support marginalized groups in Edmonton who disproportionately rely on public transit. Secondly, there needs to be discussion about whether construction will intervene on Indigenous land, and the Indigenous people's right to land in Alberta.
Building a hyperloop without clear answers to these issues will neglect the rights of the marginalized and their needs, despite economic and environmental benefits.
However, investing in the hyperloop is still a better option than continuing to expand roadways that do not provide the same positive consequences compared to the hyperloop. A ticket is estimated to cost $90, which is comparable to what you might spend on gas to drive, and certainly cheaper than a plane ticket. People will also save two hours and driving fatigue by taking the hyperloop.
However, considering the price of the ticket, there should be government subsidies or funding available for low income households and marginalized individuals.
Expanding and investing in roads completely neglects environmental, accessibility, and social justice issues. Minorities and lower socio-economic households rely more on public transit than others. Investing in roads doesn't create a more equitable society. Instead, it takes away resources from public transportation, which would increase access to opportunities and services for marginalized people.
Like myself, most U of A students take transit, walk, or cycle to campus. A survey by the University of Alberta's Students Union found that 73 per cent of respondents take public transportation to campus. Some students will not benefit at all from the Henday expansion, but as future taxpayers, we will have to pay to fix and maintain it.
The province isn't the only one prioritizing roadway expansion over sustainable transportation. While the city couldn't control the funding of the Henday, they did choose to redevelop several other major roadways, such as the Terwillegar Drive expansion, Yellowhead Trail Freeway Conversion, and the 50 Street widening project. This money could've gone towards investing in public transportation. But instead, they are putting money into road construction.
We need action. The provincial government has to prioritize and invest in infrastructure that is accessible, affordable, and energy efficient. Continuing to neglect this will only cause Alberta to fall behind in its goal of being a green province.
For now, it seems that the province is committed to investing in expanding, maintaining, and widening roads. If funding for expanding roads continues, Alberta will never be able to grow as a sustainable province.