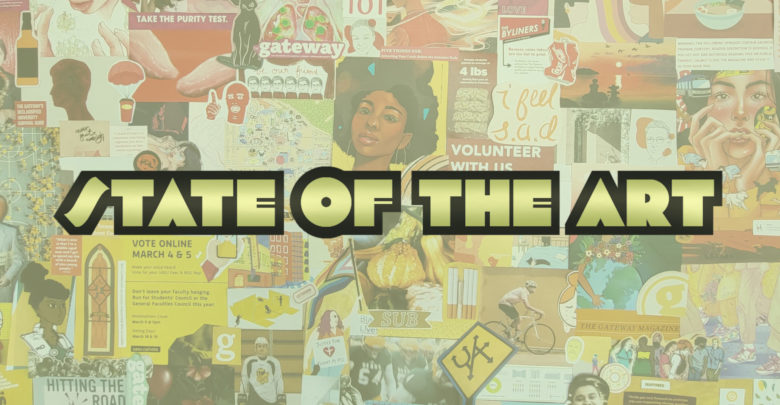 Although The Gateway's magazine run had been cut short, our pursuit in creating high-quality illustrations and sharing them to the greater University of Alberta community is still a priority. We have created this space in our site to showcase pieces from our illustration volunteers and artists currently attending the U of A. Some are meant for articles that end up never being published while others are personal submissions not related to any of our published articles.
The Celestial Plane by Sabrina Strelkov, November 9th, 2022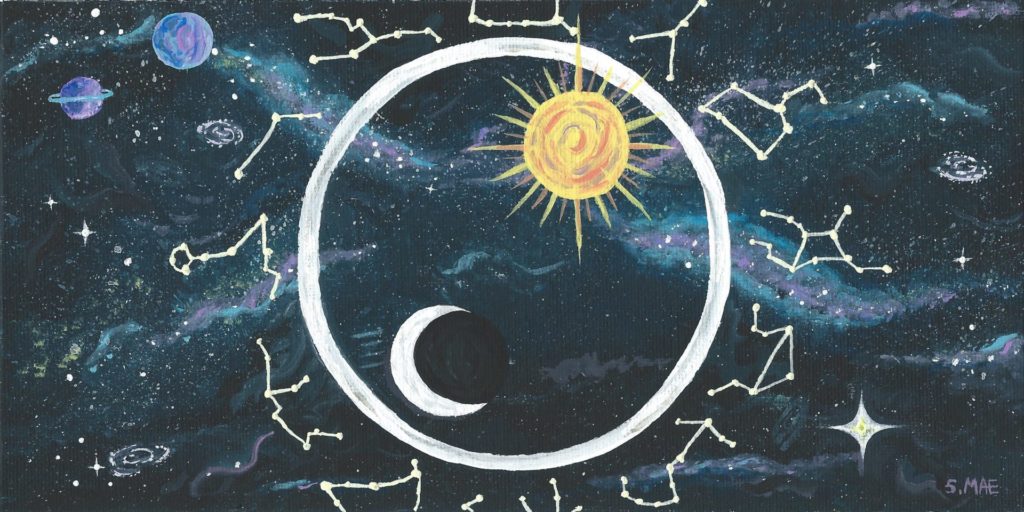 Sabrina Strelkov, an illustration volunteer, painted an article headline graphic for an unpublished Vedic astrology article. She used acrylic paints on a universal canvas on masonite. She also provided an artist statement to accompany her work.
"My painting The Celestial Plane is a visual representation of the 12 zodiac constellations hanging among the cosmos. It was created to portray a sense of peace and unity in the most unknown place: intergalactic space. We don't really know what's out there yet among the unfamiliarity and beauty of space, we find familiar constellations. These are the same constellations our ancestors were looking up at, and there is something comforting about that."