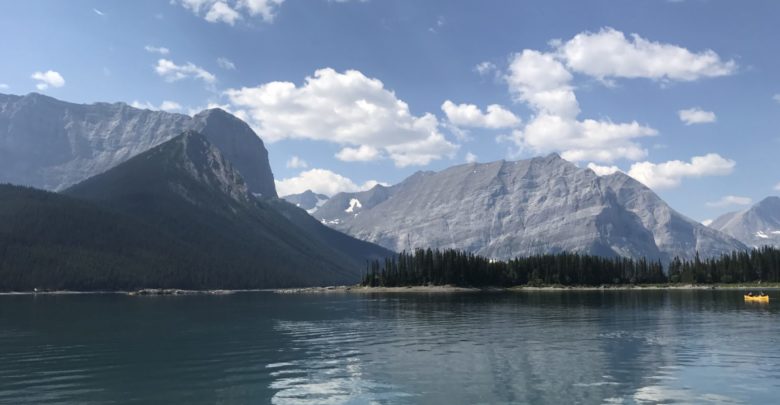 Alberta parks are the gems of oil and gas country. Their serene beauty tempts tourists from around the world to enjoy majestic sights and natural riches.
Our parks are so magnificent that they've even enticed the United Conservative Party (UCP) to shift the administration of the majority of parks and protected areas — leaving Albertans wondering what the future of environmental preservation will look like in our province.
In late October, Premier Danielle Smith swore in her cabinet. She announced that management responsibilities for Alberta's parks and protected areas will be unevenly divided between two new separate ministries. The new ministry for Forestry, Parks, and Tourism, will now oversee a staggering 93.5 per cent of Alberta's parks, recreation areas, and wildlands.
All of that land had previously been managed as protected areas under the old ministry. Now, the new ministry of Environment and Protected Areas only has oversight of the remaining 6.5 per cent.
The consequence of this change is that the majority of these areas are now administered as non-protected areas. Evidently, this decision has environmental organizations and pro-conservation Albertans deeply concerned. With this transition, our parks are vulnerable to industrial goals and disturbances.
The former UCP government's red-tape reduction efforts in May gave greater legislative power to the environment minister on public land matters. The Forestry, Parks, and Tourism ministry is now responsible for the Provincial Parks Act and Willmore Wilderness Park Act. This means that regulation changes to such policies "can now be altered on a ministerial whim," according to the Director of Canadian Parks and Wilderness Society, Kate Morrison.
It is clear that the perceived threat to Alberta's parks following this decision is immense, but not surprising. In recent years, our provincial government has done anything but contribute to Canada's nature protection goals. The former UCP government abandoned a significant conservation target of protecting 17 per cent of Alberta's land and freshwater resources by 2020. For pro-conservation Albertans, the provincial government's lack of initiative to meet sustainability goals has been frustrating.
Worse still, recent campaigns have been the antithesis of an eco-friendly province. It's difficult to forget the proposed coal expansion that would have exploited the rocky mountain foothills. The failed UCP Optimizing Alberta Parks campaign is another example, which would have removed protection status from 175 provincial parks. Albertans have known a government that does not fight for environmental protections unless met with protests and public outcry. When they do respond, it's to rescind their own initiatives.
Consequently, Albertans cannot be expected to trust that the current UCP government will respect environmental protection efforts based on these previous campaign examples.
It took thousands of #DefendABParks hashtags and signs to convince the provincial government that our parks were worth protecting. Conservation in Alberta should not be trivialized into a political hashtag that's trending for a brief time, and then quickly forgotten. Our sustainability goals require long-term investment. They need support from provincial legislation to be successful.
The legitimacy of climate change, and our province's urgent need to protect the environment, are being questioned in a pivotal time for action. While much of Alberta may be in climate denial, research has shown that it's too late to reverse the effects of climate change in the province. At a time like this, disregarding Canada's greater sustainability goals is a poor decision. It minimizes the voices of environmentally-conscious Albertans and makes them feel powerless, at a time when they're needed most.
As a province, we are facing harsh conservation and climate change realities. Such as earning a failing grade to meet Canada's sustainability goals of 30 per cent land protected by 2030. While pro-environmental efforts within Alberta's provincial government have been minimal, the University of Alberta, its leading post-secondary institution, shows promising sustainability-related progress.
Impressively, the U of A recently ranked 11th out of more than 1,400 universities worldwide for helping advance the United Nation's Sustainable Development Goals for 2030. Notably, U of A students are constantly advocating for environmental awareness, as demonstrated by students protesting at the legislature during the 2019 Climate Strike. We are also advocating for campus-based research initiatives, like the large-scale event series during Sustainability Week. Our campus community undoubtedly cares about the environment and is actively participating in pro-environmental initiatives.
From a student perspective, the provincial government should be working with the U of A to devise a sustainability plan. U of A's Adaptation Resilience Training is an excellent example of how students are encouraged to use their skills on projects in climate change adaptation for our province. Creating funding for feasible programs like this one will empower young Albertans to be a part of the climate solution. Building trust through transparent policy, and using emerging research to co-create a sustainable province, is a future that Albertans want.
While Smith's motion has yet to cause any harm to our parks, the intent behind her decision poses a threat to keeping industrial disturbances out of protected areas. It's unlikely that our ministry of forestry and tourism will keep industry out of our parks based on campaign histories. At the very least, Albertans need to deeply reflect on our commitment to ecological conservation before it's too late.