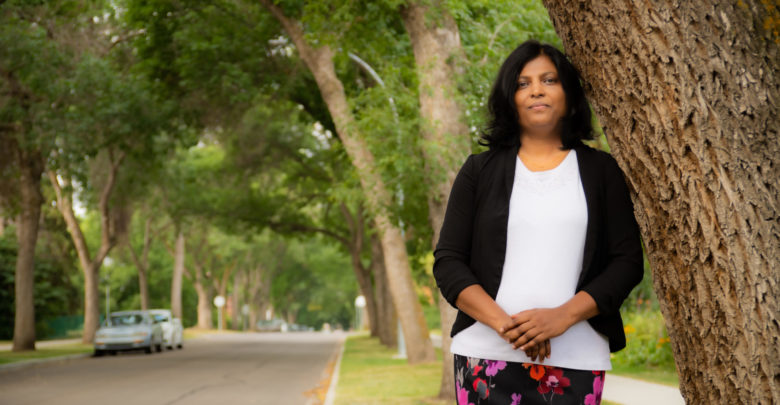 Researchers from the Urban Environment Observatory Lab at the University of Alberta have found certain areas in Edmonton have higher temperatures than other areas. These areas are known as Urban Heat Islands (UHIs).
The research was done by Nilusha Welegedara, U of A postdoctoral researcher in the earth and atmospheric sciences department. Welegedara worked with Sandeep Agrawal, director of U of A's School of Urban and Regional Planning, and their colleagues. The researchers were interested to see if the phenomenon of UHIs, known to happen in tropical cities, was also happening in winter cities like Edmonton, specifically during the summer. 
"[Edmonton has] lower temperatures during winter and really high summer temperatures … extreme temperature differences," Welegedara said. "So we thought we would like to study the UHI effect [and] whether winter cities have any UHI effect."
Their research used satellite images of 402 residential neighbourhoods and industrial areas from 1999 to 2021 to locate the UHIs. The areas with the highest heat intensity were commercial and industrial areas of the city.
The analysis of the UHIs showed that there is a lack of vegetation in urban development that causes the hotspots. Commercial and industrial areas were found to have the least amount of trees, bushes, and other vegetation. The "really low" vegetation coverage in some of these areas was found to be less than five per cent.
Concrete from roads and rooftops of tall buildings absorbs the heat of the sun which creates UHIs. Additionally, the concrete in high-traffic areas absorbs more heat. Other causes are high traffic and high-density population dwellings.
The research also found that the north side of the city and some downtown areas had higher temperatures than the south side. The south side was cooler because of the river valley and older neighbourhoods with more vegetation.
Higher temperatures can lead to heatstroke, exhaustion, and increase health risks. These effects of UHIs were seen through the hot summers Edmonton has had for the past few years.
Over the past 20 years, the city's land surface temperatures, which is how hot the ground feels to touch, has increased by six to 12 degrees overall compared to rural areas, according to Welegedara. She added that Edmonton could experience more heat waves in the future.
"[Heat waves] might increase the adverse effects of urban heat islands," Welegdara said. "We might need to prepare for the future, because if you're not prepared some more people will get affected."
Welegedara said that the UHI effect is "mainly related to replacing natural areas with manmade structures" and suggested that more vegetation is needed to cool the area.
In the short term, to help mitigate the effects of UHIs, Welegedara advises people to take public transit more often, turn off appliances that are not being used, and preserve mature trees. In the long term, Welegedara recommends for more green coverage through initiatives like tree planting.
"We need to adapt to the changing environments, especially for urban heat islands."
While Welegedara and her team have so far focused their research on UHIs in Edmonton, they are also researching Toronto, Montreal, Vancouver, and Calgary. Welegedara said there's a possibility that they might focus on some international cities for their research as well.