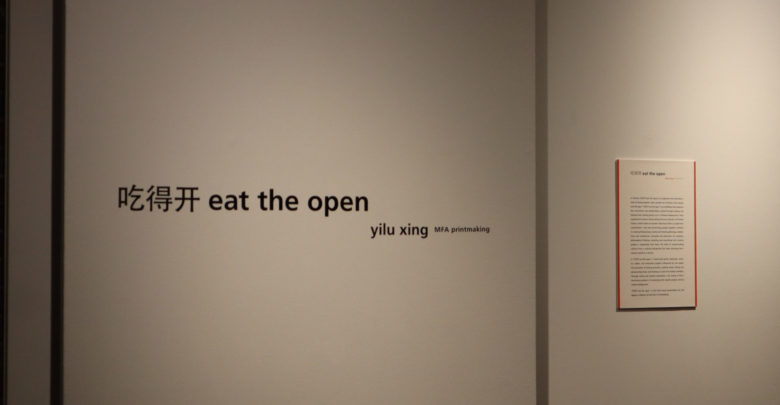 There's not a lot of art exhibit opening receptions where you would see the exhibit artist heating salt and pepper bing on a hot plate and shouting out your order like a restaurant chef.
Yilu Xing's exhibit 吃得开 eat the open on the second floor of the FAB Gallery features food as a way to connect one's self to their culture and loved ones, regardless of their ethnicity. Xing, a University of Alberta MFA Printmaking student, uses her background in printmaking and ceramics to showcase her stories and parts of her Chinese culture.
Along with the pieces Xing curated for her exhibit, the exhibition's reception event on November 25 included a potluck featuring Chinese food. This included vegetarian and vegan options, ranging from a sweet cold tomato soup to spicy potato salad.
The reception event ended with the completion of a polaroid wall, which was a collection of pictures from all the attendees as they interacted with the exhibit.