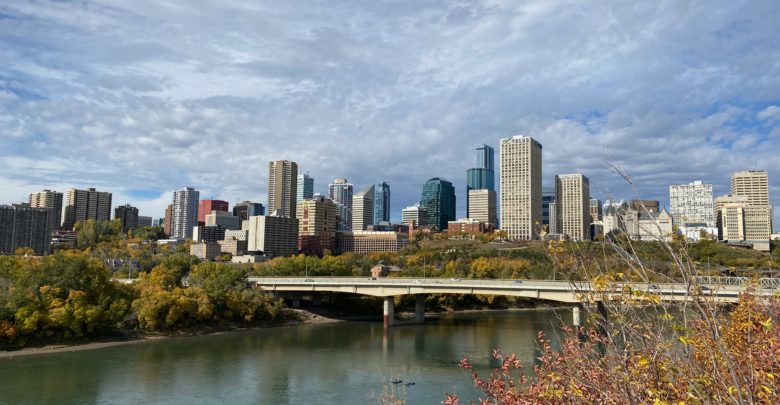 In our biweekly column Social Intercourse, we share our picks for notable things happening on campus and in Edmonton. Check out all these amazing local events!
What: Weasel
When: October 13 – 22
Where: Timms Centre for the Arts
Admission: $7 and up for students
Weasel is a play about "the search for truth, the pursuit of ambition, and the cost of pretending everything is fine." This play is the first show of the University of Alberta Studio Theatre 2022-23 season and a commissioned play for the Bachelor of Fine Arts Acting class of 2023. Weasel is written by U of A alumna Beth Graham, the current Lee Playwright in Residence in the U of A Drama Department, and directed by U of A alumnus Kevin Sutley.
What: Canadian Literature Centre (CLC) and LitFest Brown Bag Lunch Reading featuring Kit Dobson
When: October 21
Book Reading: noon, Henderson Hall (Rutherford South 1-17)
Public Conversation: 3:00 p.m., Salter Reading Room (Humanities Centre 3-95)
Admission: Free
Kit Dobson will be featured in CLC and LitFest's Land and Water Series as the second in-person Brown Bag Lunch Reading since 2020. Dobson, a Calgary-based writer and an English professor at the University of Calgary, will be reading his new book of essays Field Notes on Listening. After the book reading, he will be hosting a public conversation on methodologies of listening and the ways they might open up alternative forms for scholars.
What: MFA Printmaking: The View From Where by Alissa Rossi and Transitional Impressions: Visualizing Environmental Change
When: October 11-November 5
Where: FAB Gallery
Admission: Free
Masks are strongly recommended.
Using visual art and printmaking, both exhibits explore the complex issues raised by the ongoing climate crisis. Rossi, a U of A masters student in fine arts, incorporates her childhood in Fraser Valley and the Chilcotin-Caribou as well as her family's connection to the forestry industry into her exhibit The View From Where. Sean Caulfield, a U of A art and design professor, and Heather Leier, a U of C assistant art professor, organized and included their own work in Transitional Impressions. Other artists in Transitional Impressions include Sue Colberg, Jill Ho-You, Kiona Ligtvoet, Tara Manyfingers, and Jewel Shaw.
What: Edmonton Makers Market and Convention
When: October 22 (10:00 a.m.-6:00 p.m.) and October 23 (10:00 a.m.-5:00 p.m.)
Where: Alberta Aviation Museum
Admission: $10
This event is showcasing local makers and their handmade creations, with vendors selling and presentations running throughout both days. The Windsor Plywood Stage will feature presentations such as a soldering and programming demo, an introduction to pottery, and a crash course on the Edmonton New Technology Society.
What: Deadmonton
When: Sep 23-Nov 5, starts at 7:00 p.m.
Where: 7031 Gateway Blvd, Edmonton, AB T6H 2J1
Admission: $36.99 (regular admission) or $52.99 (speed pass)
Deadmonton is celebrating their Ten Years of Fear with two themed haunts: the indoor Icons of Darkness and the outdoor Return of the Living Dead. They also have a Lights Out Event on Nov 3 – 5, where each group will only have one lighting device through Icons of Darkness. Each ticket type is non-refundable, has access to both themed haunts, and applies to regular days and the Lights Out Event.
What: DARK
When: Every Thursday-Saturday, from Oct 7-30, 7:00 p.m. to 11:00 p.m.
Where: Fort Edmonton Park
Admission: $45 (plus service fee & GST)
Fort Edmonton Park is back for its fifth year of bringing Halloween to Edmonton. There will be three experiences for attendees to watch out for: a murder scene by a jokester, a farm with an unfortunately gruesome harvest, and nightmares filled with demons. Besides the spooks from this haunted festival, they also have local food trucks, spooky cocktails, and a live DJ. This is recommended for attendees ages 14 and up.