Arts & Culture
Campus & City
Social Intercourse: July 18, 2022
This week and next week, make sure to check out some of Edmonton's most iconic festivals and fairs!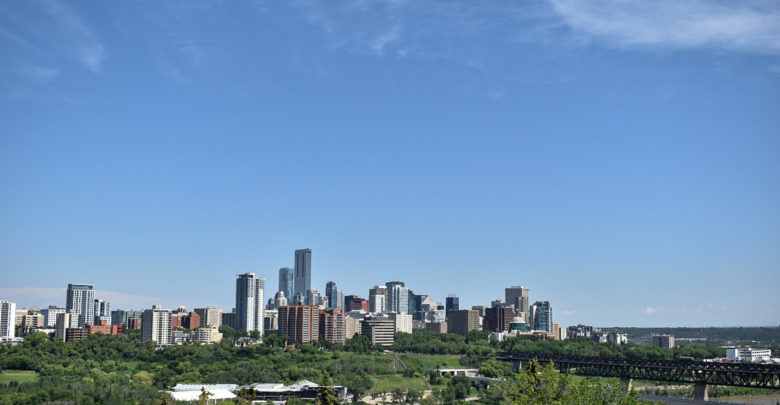 In our biweekly column Social Intercourse, we share our picks for notable things happening on campus and in Edmonton. Check out all these amazing local events!
What: Refinery: Rebooted
When: July 22 to 23, 9:00 p.m. to 2:00 a.m.
Where: Art Gallery of Alberta
Admission: $25 for students, $45 and up at the door
Refinery is back this summer at the Art Gallery of Alberta, and it's an art night out that you'll never forget. Make sure to attend this party after dark to experience interactive digital art, live DJs on the dance floor, and specialty cocktails. If Edmonton's arts scene is your jam — this is not to be missed!
What: Edmonton Carnaval
When: July 22 to 24
Where: 9210 118 Ave
Admission: Free
Edmonton Carnaval is Alberta's largest Latino event, so be sure not to miss this celebration of Latino heritage with song, dance, vendors, and so much more!
What: K-Days
When: July 22 to 31
Where: Edmonton EXPO Centre and Exhibition Grounds
Admission: $15 admission for adults 18 and over
With the summer heating up, get ready to experience Edmonton's iconic fair and festival traditions at K-Days! There'll be rides, fair food, performances, and so much more, so make sure to check it out!
What: Kokopelli Summer Sing
When: July 28 to 30
Where: Room 1-29, Fine Arts Building
Admission: Free
Hosted by Kokopelli Choirs, this summer program invites youth from ninth grade to 23 years of age to participate in a choral-singing event. No experience is required, and on the last day an informal concert will be held as well. If you'd like to try your hand at choral music, this is your chance!
What: Disco in the Park
When: July 30 and 31
Where: Louise McKinney Riverfront Park
Admission: $55 and up
Who doesn't love house and disco vibes? To celebrate this genre of music, make sure to check out Disco in the Park, and boogie in the centre of the city! There will be allotted times for children and adult-only events, so make sure to check out this groovy festival!
What: Green Shack Shows
When: July 11 to August 25
Where: Various locations
Admission: Free
Presented by the Edmonton Arts Council and the City of Edmonton, these Green Shack Shows offer a variety of concerts and performances, five days a week! Come explore puppetry, theatre, circus arts, and so much more!