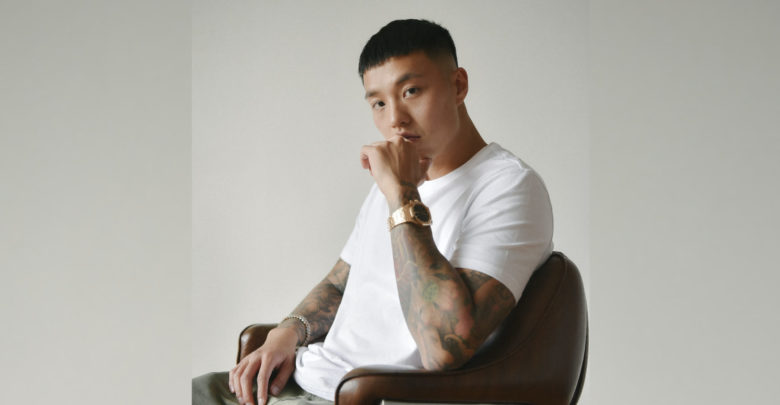 Following the success of his smash-hit single "Love No More" with Loud Luxury in 2018, singer-rapper Anders "anders" Ly has released new music, and is on his first Canadian tour.
Based in Toronto and growing up in Mississauga, Ly has been making music for almost six years. He was recently nominated for a 2022 JUNO Rap Single of the Year Award for "What I Like," a song featuring artist FRVRFRIDAY. This is his second JUNO Award nomination; in 2019, Ly was nominated for a JUNO R&B/Soul Recording of the Year Award for his album, Twos.
Ly's latest release, "Come With Me," is an ode to his fiancée, reminiscing on the memories they had while travelling in Europe. This song will be one of many performed during Ly's cross-Canada tour from July 8 to 25, which will make a stop in Edmonton on July 16 at the Starlite Room.
Responses have been edited for brevity and clarity.
The Gateway: How did you feel when you found out you were nominated for a JUNO Award?
Ly: It's a good feeling. It's rewarding to know you're recognized, whether you win it or not. I'd be lying if I said I was an artist or making music to win awards. That's maybe a little bit of an afterthought. But after seeing the JUNOS, being there, experiencing it, and being nominated, but not winning — it's definitely in the back of my mind now, [thinking] let's actually try to accomplish that.
Q: Tell me about the songwriting process for "Come With Me."
Ly: All my music is based on [my] life and experiences. In the song I talked about going to Europe. I actually went there [with] my fiancee, Georgia and [it's where I] first bonded with her. It felt like a honeymoon time and it was such a magical trip; I came home and when I got in the studio that was on the forefront of my mind. And then Luca, the producer, played me a rough idea he had [based on that trip], which evolved into what it was now.
Q: With the new song under your belt, what are you most excited to do during your first Canadian tour?
Ly: I want to perform the new song to as many people as I can, because it's something I'm really excited about and I think it sounds great live. But most importantly, I'm just excited to be in front of fans, and interact with them again. It's just a pleasure to be able to be in front of fans.
Q: What's something you'd highlight about being in front of a live audience again?
Ly: It just feels good to be there. I just hope they enjoy the show. The thing I love about doing shows is [that] you physically get to be in front of of your fans. You're not just a name or a picture — they can see you, they can understand you're real, that you're a person. I like to meet as many people as I can [and] get to know my fans. To anyone that I'm able to share that room with and perform for: don't be shy. Come say hi if the time's right, and just enjoy the show.
Q: Is there anything you'd like to say to your fans in Edmonton?
Ly: I can't wait to see you. It's been a while since I've been there. I hope the energy's there and hope you have a great show.
Q: What can we can expect in the future?
Ly: I have a project coming out; I'm working on it as we speak. I'll be working on it while I'm on tour and and really locking in and finalizing it after.
Tickets to the July 16 show are available online and at the door.