Arts & Culture
Campus & City
Lifestyle
Top 5: Local Edmonton podcasts
Whether it be for the commute to campus or an evening walk, we've got you covered with five local listening options.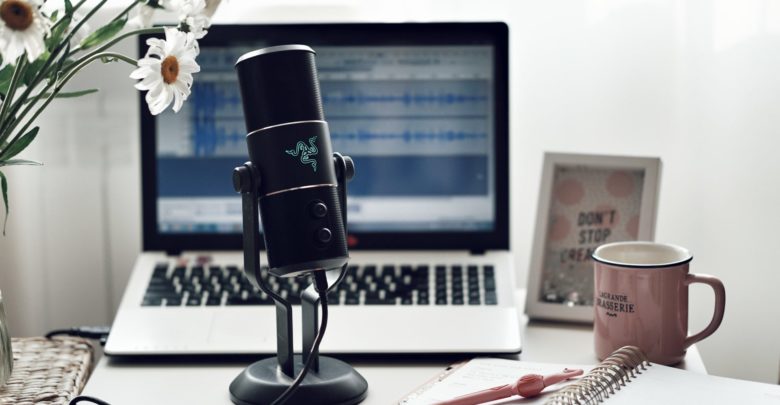 These days it seems like everyone and their mom has a podcast. With so many options, it's difficult to know which ones to indulge in. Why not start local? 
This podcast is presented by the Edmonton Queer History Project (EQHP), a collaborative community initiative dedicated to documenting what queer life was like in Edmonton over the past 50+ years. There are only two episodes as of right now, but they are rich in content and lengthy enough to cover a couple of commutes to campus.
Host Darrin Hagen and producer Dave Clarke take listeners on an intimate journey through Edmonton's queer history. They start with Michael Phair, a prominent activist and politician well-known publically and in Edmonton's queer community.
In the second episode, Hagen talks to former Alberta Premier Alison Redford and candidly follows her somewhat unconventional leadership as a conservative politician. This installment showcases her experience fighting to advance LGBTQ2S+ equality in the province and other political battles.
The first episode explains, Edmonton queer history is "right in front of you every day but you need to dig a bit, it's not always wrapped in a rainbow flag." Whether you're a history geek, a political enthusiast, or looking to learn a bit more about Edmonton, From Here to Queer is not to be missed!
Continuing on the topic of Edmonton history, last year's Searching For Izena podcast project was developed to commemorate the 100-year anniversary of the first woman being elected to Edmonton City Council, Izena Ross.
The podcast, organized by YWCA Edmonton and Parity YEG, is a 10-part installment hosted by Stacey Brotzel and Kim-Ann Wilson. Interview guests include surviving former women councillors and notable Edmontonians. They even reach globally, connecting with former candidates now living in India and Kenya.
The grassroots project tells the veiled stories of many women in Edmonton political history, particularly the few 31 women elected to council from 1921 to 2021. It is also the winner of an ACE Award.
Making Space is a five-part podcast series by the City of Edmonton that explores land use, policies, and other aspects of city planning in Edmonton. From parking spaces to supportive housing sites to 15-minute communities, this podcast can help you learn more about how cities work. Additionally, it emphasizes how Edmonton can be made to be more equitable.
The episodes feature stories from real people and communities, which makes a seemingly complex and academic topic more relatable and understandable. No more than 30 minutes each, Making Space is a good listening option for when you are looking for something short but interesting and packed with information.
This podcast, created by Glenn Kubish, is a real local treat. Kubish is the director of communications for the City of Edmonton and a former journalist. Every Friday, he collects three things from the week that made him happy — big and small.
Each episode is roughly five minutes long, which makes for a quick pick-me-up. I particularly enjoy the short audio bits that are woven into the narration.
Kubish's storytelling is warm and thoughtful and although it is short and sweet, it is far from shallow.
Lastly, Speaking Municipally is a podcast by Taproot Edmonton, a local publisher "in the service of informing Edmontonians about what is going on in their community."
This series is one of three podcasts by Taproot. It is a weekly recap of City Council and municipal politics, hosted by Mack Male and Troy Pavlek. Council meetings can be lengthy and intimidating to follow, so tuning into a podcast like Speaking Municipally might serve you best.
Speaking Municipally breaks down larger topics into bite-sized pieces of information and provides appropriate commentary. This podcast is a trusty tool for talking about local politics and our city. Politics aren't just for political science students and your parents!
Disclosure: The author of this article worked on communications and provided research for Searching for Izena.