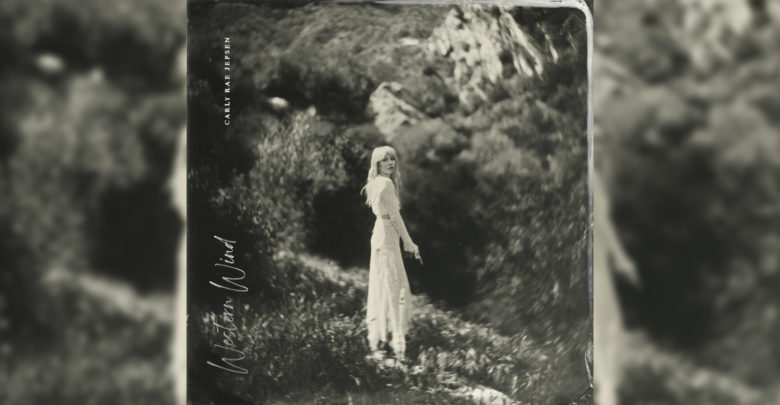 "Western Wind" is a great way to enter the spring season with Carly Rae Jepsen's most introspective writing at the forefront.
The forced quarantine the world's gone through the past few years has allowed Jepsen to write in a way she hasn't before and "Western Wind" was the result. 
On May 6, 2022, Carly Rae Jepsen made a long-awaited comeback with her new song "Western Wind." It was co-written and produced by Rostam Batmanglij whom she worked with previously on her album E•mo•tion.
The song was first performed at the Coachella Valley Music and Arts Festival last month, and with overwhelming fan support, Jepsen filled her Instagram with snippets and hints for the release of the single. Coachella also grabbed the attention of several music outlets like Pitchfork, Stereogum, and The FADER. Fans are happily re-welcoming Jepsen into the pop-music scene and this first song from her upcoming album has already sparked excitement amongst them. 
Alongside the song came visually stunning music and lyric videos and a newly released merchandise collection with the same aesthetic of spring and new beginnings.
Taylor Fauntleroy directed the music video. Fauntleroy managed to perfectly resemble the song with a warm and hypnotic atmosphere with an increased focus on the guitar. Jepsen's vocals entrap the perfect combination of lyrical storytelling and beautiful visuals, allowing the viewer to commence spring. It was shot in Southern California within the natural elements of wide and open fields and hilltops, with constant outfit changes for Jepsen, making her like a flower blossoming in every shot with vibrant colours. The lyric video follows this same path.
The song mentions California, much like her previous songs, but this time Jepsen describes it as a location she has fallen in love in during the springtime, therefore changing her outlook on the state.
Her perspective of the state first changed in her song "Now I don't Hate California at All." The lyrics continue to describe her love, and the feeling of being home "in all directions," while at the same time questioning if what she is feeling is love. It leaves the listener to reflect on the idea of love and enjoy the spring, something that Jepsen seems to have done already.
The song is a three-minute collection of Jepsen's experience in California when in love. "Western Wind" is calming, and gives off the feeling of a warm hug. The inclusion of a guitar solo emphasizes her instrumental talents and the wonderful arrangement of the song.
Her new single is certainly an intriguing starting point for Carly Rae Jepsen's new album and has her fans thrilled for what she comes up with next, making her stand out in the crowded music industry. 
"Western Wind" is debatably the start of Jepsen's re-entrance to the pop world and fans are excited to experience this with her.