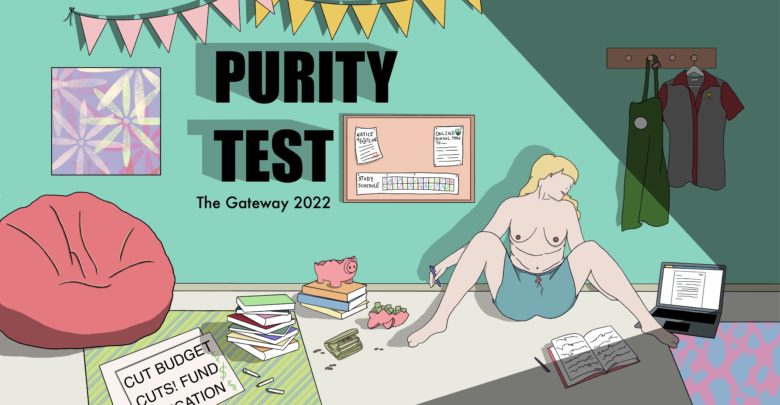 Welcome to the 2022 Purity Test. Money was tight this year with the threat of a looming strike and several beloved buildings on campus at risk of being removed. Budget cuts have been "exceptional," but how exceptional has our campus and broader Edmonton community been in their purity, or rather, impurity? Are you a cut above the rest? Take the test to find out.
Most questions are framed as "Have you ever…?" Check off the box if you have done the activity and total your score to find out exactly how pure (or impure) you are!
Graphic by Cameron McCubbing.
The Gateway does not condone any behaviour that puts yourself or others at risk during the COVID-19 pandemic. Please follow all public health guidelines. You can visit alberta.ca/covid19 for relevant information in the province of Alberta. If you are currently residing outside of the province, we encourage you to familiarize yourself with the guidelines in your region.