Arts & Culture
Campus & City
Social Intercourse: May 9, 2022
To wrap up the 2021–22 season for many U of A fine arts, there are a variety of exhibits and productions to see!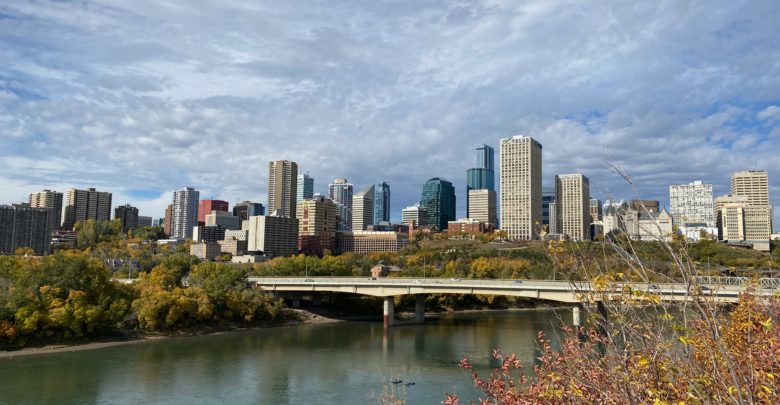 In our weekly column Social Intercourse, we share our picks for notable things happening on campus and in Edmonton. Check out all these amazing local events!
What: decompose this body. and On A Clear Day I Can See Forever
When: May 7 to June 4
Where: SNAP Gallery (10572 115 St.)
Admission: Free
SNAP Gallery presents two new exhibitions: decompose this body. by Taryn Walker, and On A Clear Day I Can See Forever by Nicholas Hertz. Walker explores the cycles of nature and how we heal ourselves, while Hertz invites viewers to question the relationship between documentation and representation.
What: a tension and PATTERN 2451
When: May 10 to June 3
Where: FAB Gallery
Admission: Free
In the last exhibition of the 2021-22 year for the FAB Gallery, Emily Hayes presents her exhibit, a tension and Heather Savard presents PATTERN 2451. a tension uses textiles and prints for Hayes to reference her personal histories and layers of transgenerational trauma to show the many facets and impact of trauma on individuals, families, and communities. PATTERN 2451, which is based on a tea set received from Savard's grandmother and the experience of packing things up and moving away, explores the duty to safekeep but the guilt of discarding.
What: Tell Us What Happened
When: May 11 to 22
Where: The Gateway Theatre (8529 Gateway Boulevard)
Admission: $25, $35, or $45 for tickets
Tell Us What Happened is one of the Alberta Playwriting Competition's Novitiate Prize winning plays in 2020, by Michelle Robb. This fast-paced drama tells the story of a group of friends, who run a secret disclosure group, exploring themes of: the internet, friendship, and how we may not completely know those we love.
What: Brontë
When: May 13 to 21
Where: Timms Centre for the Arts
Admission: $12 for students, $25 for adults
In the University of Alberta's department of drama's last show of the season, Brontë tells the story of the lives of the Brontë sisters. They were a family of writers, with Emily Brontë being well known for the novel Wuthering Heights. This is a literary detective story that explores how these sisters wrote some of the best fiction of all time, despite a turbulent life.