Arts & Culture
Campus & City
Cultural Affairs
'Hold These Truths' reflects on Gordon Hirabayashi's story and legacy
Hold These Truths highlights Gordon Hirabayashi's struggles against Japanese internment camps, discrimination, and his legacy as a civil rights figure.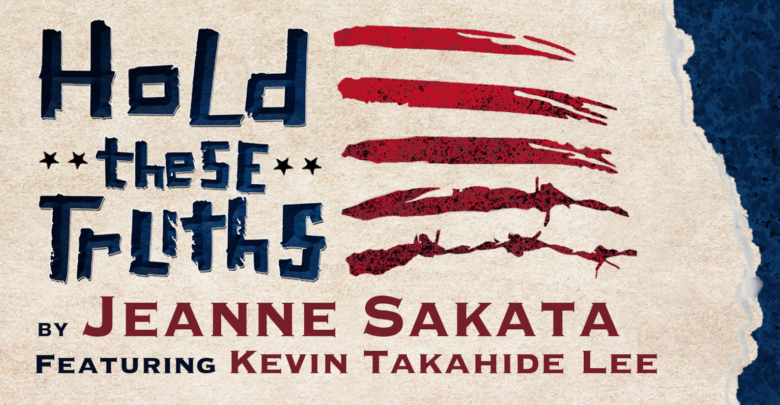 To kick off Asian Heritage Month, the story of Gordon Hirabayashi and his resistance against Japanese internment camps is being highlighted in Hold These Truths.
Hold These Truths is a play written by Jeanne Sakata about the life of Gordon Hirabayashi, who deliberately violated curfew laws during World War II to challenge Japanese internment camps. As a result, he was given a 90-day conviction in an Arizona prison camp, during which Hirabayashi appealed up to the Supreme Court, which resulted in the Hirabayashi v. United States hearing in 1943. The Supreme Court upheld Hirabayashi's conviction, but this case has since been recognized as a significant civil rights moment in United States history.
After the war, Hirabayashi was hired at the University of Alberta in 1959 and chaired the department of sociology from 1970 to 1975. His criminal conviction was overturned in 1983, just after his retirement; in 2012 he was awarded posthumously with the U.S. Presidential Medal of Freedom. 
Hold These Truths is sponsored by the Government of Alberta, the University of Alberta, the Prince Takamado Japan Centre for Teaching and Research, the Edmonton Japanese Community Association, and the John Humphrey Centre for Peace and Human Rights. The production of this play is part of a series of events commemorating 10 years since Hirabayashi's death.
Although Hold These Truths is a one-man play, actor Kevin Takahide Lee, who plays Hirabayashi, will be supported by two kurogo. Kurogo is a tradition from Japanese Kabuki theatre, and these actors are black-clad "shadows" that support the main performer on stage.
Ming Gao Zhang, a 2021 graduate from the Master of Fine Arts in theatre practice program, movement coach, and one of the kurogo for the production, described the role as not only supportive, but one that added to Lee's embodiment of Hirabayashi.
"Being a kurogo in this play, it's part of Kevin [Takahide Lee]'s character as Hirabayashi," Zhang explained. "We are not only the prop masters, we are also part of the role to integrate with the main character to tell the story to the audience. Even so … we are not using speech, however, our movements, our gestures [are an] important part to help the audience to read the entire story."
Paulina Kim, an undergraduate student in the department of drama, also plays a kurogo. She explained that though their roles as kurogo were derived from Japanese tradition, there were slight changes to "bring more life to the characters."
"We're acting, but we're not saying any script, you can't see our faces — so we really wanted to bring a little twist to the kurogo in a symbolic, ritualistic sense, but still keeping true to the traditional way of the kurogo," Kim said.
During May, Asian Heritage Month, it's important to highlight Asian community members, and the story of Hirabayashi may not be one that most people know. Kim noted that although she didn't have the chance to learn about Hirabayashi or Asian history like the head tax and Japanese internment camps in school, she hopes the audience can be more informed from viewing this production.
"I personally did not hear about [Hirabayashi] until this play," she said. "[It was my first time] hearing about his story and how he was just one man who did all of this for his community [but] … he still got justice for his people."
Kim highlighted a Japanese line from the play, which translates to "the one that sticks out, gets hit." This particular line was one that Kim thought resonated with the Asian community because of shared experiences of discrimination and anti-Asian racism, both in the past and in the present.
"Even though the [Stop] Asian Hate campaign is growing, and our community is getting stronger … I want people to get inspiration from this play, to learn from Gordon [Hirabayashi] that it's not a bad thing to speak up for yourself."
Zhang connected his thoughts to Hirabayashi's case, expressing hope that the right to keep one's traditions and heritage can be kept separate from political issues.
"[Heritage] is what our ancestors give us, as treasures," he said. "I really hope the audience [will] remember Hirabayashi's story, because that story's [contents affect] everyone."
"Also, I hope the audience will … think [about] the communities around them and … how we educate our kids … to know our own community [but] also treat other, different people as equal. I [hope] the audience through theatrical performing arts [can] understand [that] Hirabayashi's story — what he did … really [relates] to every culture, to every people."
Hold These Truths is playing at the Timms Centre for the Arts from May 5 to 7, and will be streaming online from May 11 to 31. Tickets are by-donation to the Gordon Hirabayashi Graduate Scholarship in Sociology.