Campus Life
News
Centring Indigenous voices in sports and advocacy: a conversation with Taylor McPherson
From Moose Hide Campaign day to SHED, Taylor McPherson hopes to make spaces more accessible and safe for Indigenous individuals.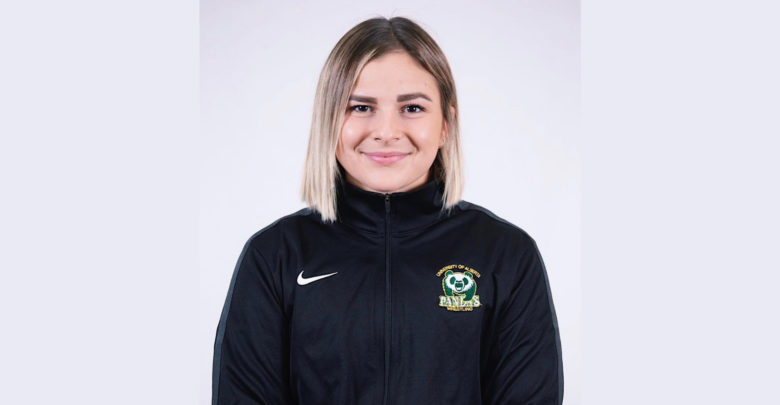 From bringing Indigenous voices to the forefront of anti-violence advocacy to making sports an accessible place for Indigenous communities, Taylor McPherson hopes to make spaces safer for Indigenous individuals from all walks of life.
McPherson, a fifth-year kinesiology student and the sport, physical activity, and recreation coordinator for the Indigenous Sport Council of Alberta (ISCA), recently spearheaded Moose Hide Campaign Day in Edmonton. She is also a part of the Miawpukek First Nation in Conne River, Newfoundland.
Moose Hide Campaign Day, which was on May 12, is an Indigenous-led grassroots movement that aims to protect women and children. The event that day asked men and boys to take a pledge to stand against violence.
McPherson mentioned that she first heard about the campaign and wanted to bring it to Edmonton as a walk in coordination with the ISCA. The ISCA is a provincial sporting body that aims to break sport barriers for Indigenous youth and adults, including transportation and cost.
"Sometimes [the] ISCA holds walk challenges, run challenges, or walks for other events," she said. "I was like, 'You know what, maybe we can support this campaign in our own city.' And that's how the idea came to bring [the campaign] to Edmonton."
"But what was neat about it was when I was planning it and … I was getting permits and I reached out to the city, that's when they reached out to me and said, 'Hey, do you guys want to co-host and do this campaign all together?'"
So, McPherson was able to coordinate Moose Hide Campaign Day as a joint effort between the City of Edmonton and the ISCA. McPherson explained that the importance of platforming the voices of Indigenous women was not just for the greater community, but also for Indigenous men.
"I think it is important for our women to have those leadership roles in something like Moose Hide Campaign Day, because it allows them to come out and have their voice, … their stories, and their traumas [be heard]," McPherson said. "But I think … it's almost a little more important for our men to have those voices, because it's encouraging men and boys to step up."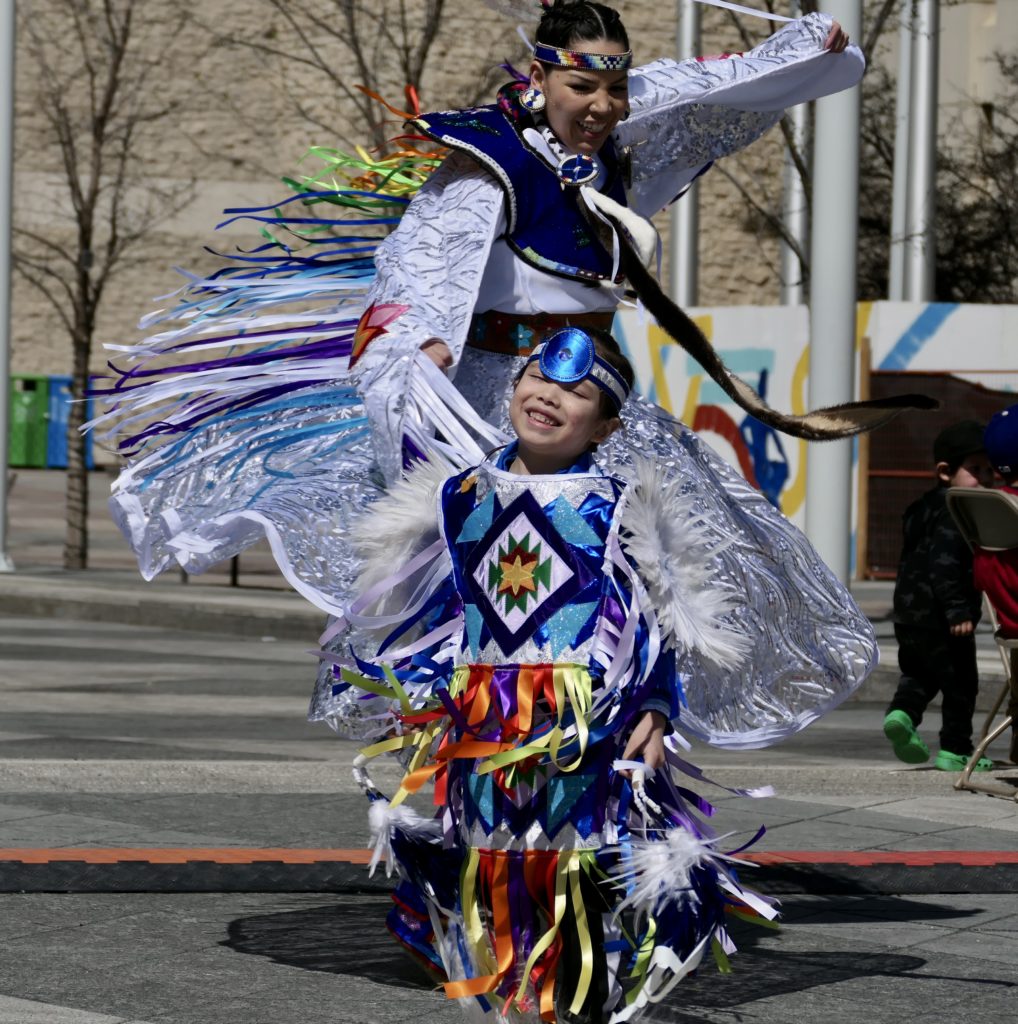 However, the highlight of Moose Hide Campaign Day for her was seeing the community show up, listen to prayers, hear the wisdom of Indigenous elders, and share in culture with powwow dances, Métis fiddle, and Inuit song.
"We had a lot of different people there," she explained. "Having a diverse group was really awesome, because you saw allies, you saw our Indigenous people, [and] … some who were experiencing homelessness, but you just saw everyone come together as one."
"I think the most beautiful part was just seeing everyone together as one and watching the ceremony."
In future years, she hopes to see further growth with the Moose Hide Campaign in Edmonton and Calgary, and more awareness of the increased rates of violence against Indigenous women and girls.
Making sports more inclusive
Beyond her work on the Moose Hide Campaign, McPherson hopes to reduce barriers for the Indigenous community when it comes to sports. She is currently an athlete with the Pandas wrestling team, and plans to come back to the University of Alberta pursuing a Masters studying Indigenous sport and recreation.
As part of her undergraduate degree, she also completed the Certificate in Aboriginal Sport and Recreation, something she says has helped her with her role within the ISCA.
"[The certificate] has allowed me to have an open mind to how to be more inclusive in sports," she said. "But kinesiology as a whole, it's just provided me with the knowledge to be able to run programming, plan it, and find different ways that we can make sport more accessible for youth and adults, especially our Indigenous populations."
Stretching that influence beyond Edmonton, McPherson is also a part of the Spiritual Holistic Exercise Den (SHED) pilot program, which is a program for U of A students to put on after-school activities for Indigenous communities. McPherson is currently in Kapawe'no First Nation for SHED.
The ISCA can be found at their website, Instagram, or Facebook pages.