Institutional
News
Alberta government promises $48.3 million, adding 3,200 seats to U of A
The government of Alberta has promised a total of $70 million to post-secondary programs in Alberta, with $48.3 million going to the U of A.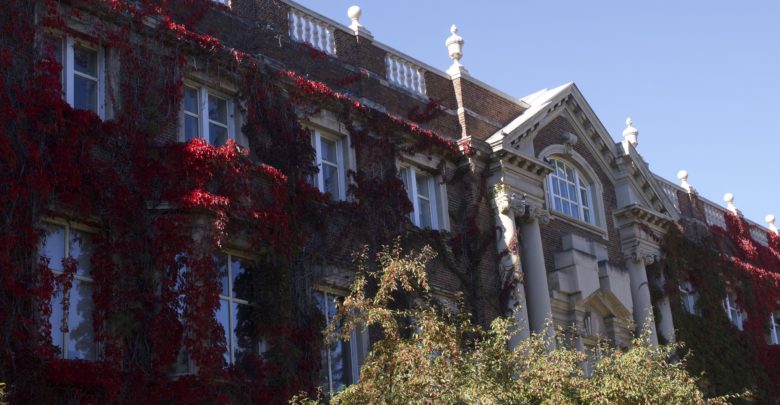 The Government of Alberta has promised $48.3 million over the next three years to the University of Alberta to expand enrolment in high-demand programs.
Demetrios Nicolaides, the minister of advanced education, announced the support to expand post-secondary programs on May 12.
The announcement began with a land acknowledgment from Simaan Abourizk, the interim dean of the faculty of engineering. The announcement was held in front of the Elko Engineering Garage located in the Engineering Teaching and Learning Centre at the U of A.
Nicolaides announced the money as part of the Alberta 2030 Strategic Plan to "expand access and create more opportunities for Alberta learners to be able to access post-secondary education."
The $48.3 million that the University of Alberta will receive is part of a total $70 million that will be going towards the University of Alberta, MacEwan University, Northern Alberta Institute of Technology (NAIT), Concordia University, and NorQuest College. 
"I am incredibly happy and excited to share that Edmonton area post-secondary institutions collectively will receive a historic $70 million in new investment over three years," Nicolaides said.
The $48.3 million will go towards 3,231 new spaces in science, engineering, nursing, and business programs. This funding will go towards students in high-demand programs "as early as this September."
Out of the total 3,231 new spaces, 450 new seats will be created in the Bachelor of Science program, 336 in undergraduate engineering, 81 in graduate engineering, and 132 in the Bachelor of Science in Nursing program. The business program will receive the most spaces, with 2,232 new seats created.
This investment aims to expand enrolment and meet the demands of Alberta's economic growth.
"[This investment will make sure] that Edmonton has the talent that it needs to thrive," Nicolaides said. "Significant investments in early child learning, health care, and technology programs will ensure Alberta students and the province as a whole will continue to meet the demands of our rapid economic growth."
Bill Flanagan, president and vice-chancellor of the University of Alberta, said he was "thrilled" to see the investment because he has been "advocating for enrollment growth … since [he] started in the [president] role."
Flanagan said that U of A admissions have been increasing in past years and are expected to continue to increase due to the young demographic in Alberta.
"Our [admission applications] are up 25 per cent In the last six years alone, [and] our application numbers are projected to grow by an additional 20 per cent in the next six years," he said. "We are currently about 42,000 students, we hope to grow to over 50,000 students in the next five years."
"The University of Alberta is proud to partner with the Government of Alberta and maximize the great opportunities that lie ahead for our province. Once again, thank you for the significant investment. This is a great day for the University of Alberta."