Multimedia
Photography
Photostory: Ice on Whyte
Ice on Whyte is Edmonton's annual ice and snow sculpting festival.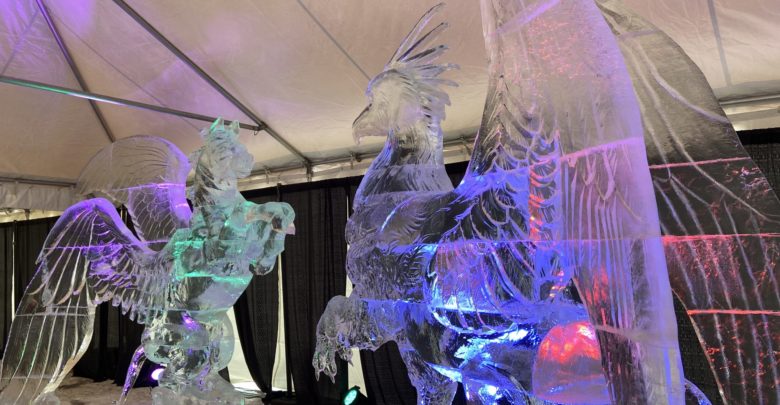 The Ice On Whyte is the annual ice sculpture exhibit in Edmonton. It was rated by World Atlas as one of the world's 10 Best Ice Festivals in 2017.
The ice sculptures in the exhibit are magnificent and glamorous. I was amazed by the combination of lights and ice. It is hard to describe the feeling when I saw those ice sculptures because it is hard to imagine how sharp and freezing cold ice can become these beautiful art pieces. The festival has the hard work from Albertan ice sculptors to thank for its success. In addition, there are not only ice sculptures but also an ice carving activity! You can pick a shape and try to build your own ice sculpture; it is really fun, especially for people who are not familiar with ice sculpting.
Ice on Whyte runs from January 27 to February 6. All in all, the Ice On Whyte exhibition is well worth visiting.