Arts & Culture
Nation & World
Movie Review: 'Red Rocket'
Red Rocket has no likeable characters, but it makes the film more realistic and likeable.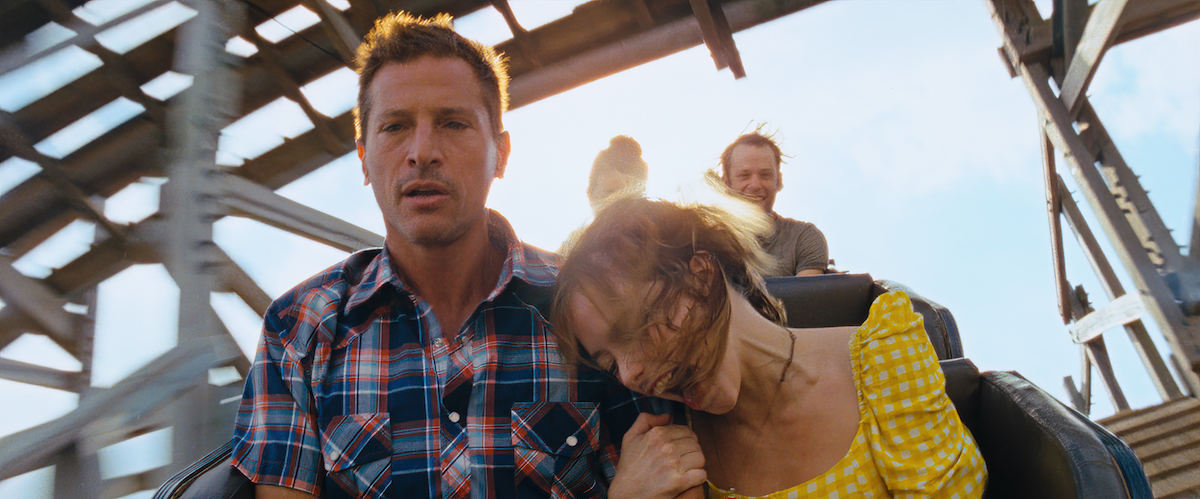 One of the latest releases from A24 is Sean Baker's Red Rocket, a film about a washed-up porn star who returns to his small hometown in Texas after living in L.A. during his career. He returns home completely broke and desperate for his estranged wife and mother-in-law to take him back in. They agree to it, but they're not pleased. The film uses dark and crude humour to create a story where you're not really sure which character to root for. 
The film opens with NSYNC's "Bye, Bye, Bye" which immediately intrigued me. Throughout the film, the song becomes somewhat of a theme song for our main character, Mikey (Simon Rex) as we follow him through his journey to try and earn enough money to make it back out to L.A..
Mikey returns home to his unwelcoming wife, Lexi (Bree Elrod), and he convinces her to let him temporarily stay with her and her mom, Lil (Brenda Deiss). They agree to it as long as he helps out with the rent. While home, he also reconnects with an old neighbour, Lonnie (Ethan Darbone), who Mikey really takes advantage of.
The film begins to get quite controversial when Mikey meets a young girl, Strawberry (Suzanna Son), who works at the local donut shop. As soon as her character is introduced, there is a strong connection between her and Mikey, but the age gap is evident. When Mikey asks her how old she is, she responds with "old enough" which is a clear indication that there is probably going to be an issue due to age. She then reveals that she is three weeks from turning 18, and Mikey doesn't seem to have an issue with this even though he is clearly much older.
Mikey views Strawberry as his ticket back to Hollywood as he thinks she could make it as a star in the porn industry. This is when you begin to realize that Mikey has no redeemable qualities as he is a hedonistic, manipulative man who preys on naive teenagers. 
Red Rocket is much more of a character-driven film rather than plot heavy, so how is it possible to make a good character driven film with such an unlikeable main character? Frankly, none of the characters in this film are very great people but somehow it still works. Sean Baker does an excellent job at making sure the audience knows that Mikey is not a character that is meant to be viewed as a good guy. 
While speaking of unlikeable characters, I could also add that the character development in this film is pretty non-existent. I think this is what makes the characters so realistic and what makes the film likeable even if the characters aren't. 
Something from this film that really grabbed my attention was the cinematography. From the neon lights at night to the beautiful Texas sunsets, the lighting and aesthetics of the film made it a stand-out.
While Red Rocket covers some controversial material, it is definitely worth watching. The actors give memorable performances in roles that are sure to have audiences intrigued. Awards season has begun, and while the film didn't receive any Oscar nominations, it is definitely worthy of recognition.
You can catch Red Rocket at Metro Cinema on February 18.