International
Opinion
Last year, BTS was snubbed of their Grammy, and this year is looking to be no different
There is little to suggest that the problematic tendencies of the Grammys have been resolved.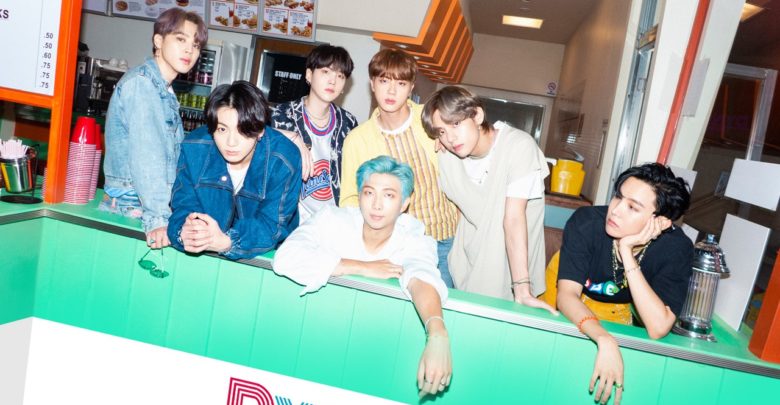 Regardless of whether you love or hate them, there is no denying BTS's impact on the music industry. 
BTS has continuously stunned audiences with their complicated choreographies and catchy albums, quickly establishing themselves as a household name across the world. I've been following these seven artists for years now and it seems as though they manage to reach new and impossible heights every couple of months. At the 2021 Grammys however, BTS was snubbed of their win, stirring anger within the K-pop community. I firmly believe that BTS should have received their 2021 Grammy award and after looking into the problematic factors that went into this decision, I have little hope for the Grammys this year.
The interesting part is that BTS released their first ever English single titled "Dynamite" in 2020 which broke long-standing records on various platforms including two Guinness World Records and also earned them their first Grammy nomination. To give some idea of the type of success "Dynamite" experienced after its release: it broke the record for most YouTube views within 24 hours, with 101.1 million views, spent 32 consecutive weeks on the Billboard Hot 100 chart, took No. 1 on Spotify's daily Global Top 50 chart, and established BTS as the fastest artist to reach 100 iTunes No. 1s — in only eight hours. It is almost embarrassing how much I looked forward to the release of this song and it certainly didn't disappoint.  
These achievements are already incredibly impressive, but even more so when taking into account that BTS is a Korean group; only one member, RM, is fully fluent in English. The fact that they've managed to resonate with an audience that largely doesn't speak their language still astounds me. In the end, "Dynamite" became arguably the greatest hit of 2020 with all of these accomplishments pointing towards a fairly guaranteed Grammy win. So why did they end up as mere nominees and not Grammy recipients?
There was speculation that the Grammys purposefully snubbed BTS of their win. Members of ARMY, BTS's fanbase, claimed that the Grammys nominated the group and invited them to perform for higher viewership counts and clout. Their intentions were made evident by endless BTS performance teasers and promotions, which many insisted was an obvious attempt to keep viewers interested until the end of the show.
The Recording Academy eventually gave the win to Ariana Grande and Lady Gaga's "Rain On Me." Unsurprisingly, fans were shocked by this decision and quickly took to social media to express their disappointment. Fans began using the term #Scammys as a way to clapback at the Recording Academy and their decision. I believe that while the Grammys wanted to milk the most out of viewership counts, there were also other factors at play. 
Turns out, other BTS fans also agreed with me. This controversy eventually segued into various allegations of racism and xenophobia, which based on the Grammys' previous track record, were not entirely baseless. 
Throughout the years, many artists of colour have also received the same treatment. There has been a noticeable lack of diversity within Grammy winners. Just last year, The Weeknd was snubbed of his Grammy win which ultimately led to his decision to boycott the system. Zayn Malik also spoke out about the Grammys, citing concerns about favouritism and racism amongst nominees and recipients.
In all of Grammy history, there have only been 10 Black artists who have won Album of the Year awards. This unsurprisingly led to some major concerns regarding which demographic the Recording Academy is catering these awards to and what the voting process truly looks like behind the scenes. 
The Grammys made some changes to their voting process by eliminating their previous secret council voting system. This group was composed of around 15 to 30 individuals. The purpose of this council was to override the decisions of the rank-and-file voters. By re-evaluating recipients proposed by the voters, this allowed them to determine the overall outcome of nominations. However, the biggest flaw in this system was that the process was completely unregulated. 
Following The Weeknd's public boycott announcement, the Grammys decided to adopt a "10-3" voting system. Now individual voters can check off up to 10 categories in three fields that they wish to vote for, hence the name "10-3." With a maximum of 10 ballots, voters are now encouraged to only vote for the categories that they are knowledgeable in.
However, in my opinion, this new system still does not prevent the possibility for racism and behind-the-scenes manipulations from taking place. Despite the removal of the council, I still don't believe that the root of the problem has been addressed.
In light of the new Omicron variant, the Recording Academy announced that the 2022 Grammy Awards would be delayed until April 3. BTS managed to grab another nomination spot for the Best Pop Duo/Group Performance, but many are still skeptical of their intentions and whether or not BTS will win. 
Following last year's controversies, ARMYs are understandably hesitant (with me being one of them). Will the Grammys give BTS the win just to quell the fans and their allegations of xenophobia? If BTS does win, what will this mean for the K-pop industry going forward? And if they don't, what does this say about the exclusivity of the Western music industry?
Either way, I think the Grammys have royally screwed themselves over for this year's nominations. While I do want these seven talented artists to gain the recognition that they deserve, a Grammy win doesn't make their music any more or less valuable to the people that listen to it. I know that even if BTS doesn't receive their long overdue Grammy, they won't be too bothered by the loss. After all, Jin — the self-proclaimed worldwide handsome — once said: "Win. Lose. I don't care because at the end of the day I still have this face, so who's the real winner here?"