Campus Life
Institutional
News
Student representatives demand U of A take stronger action against sexual violence
Student representatives laid out 10 specific demands for the university to properly combat sexual violence.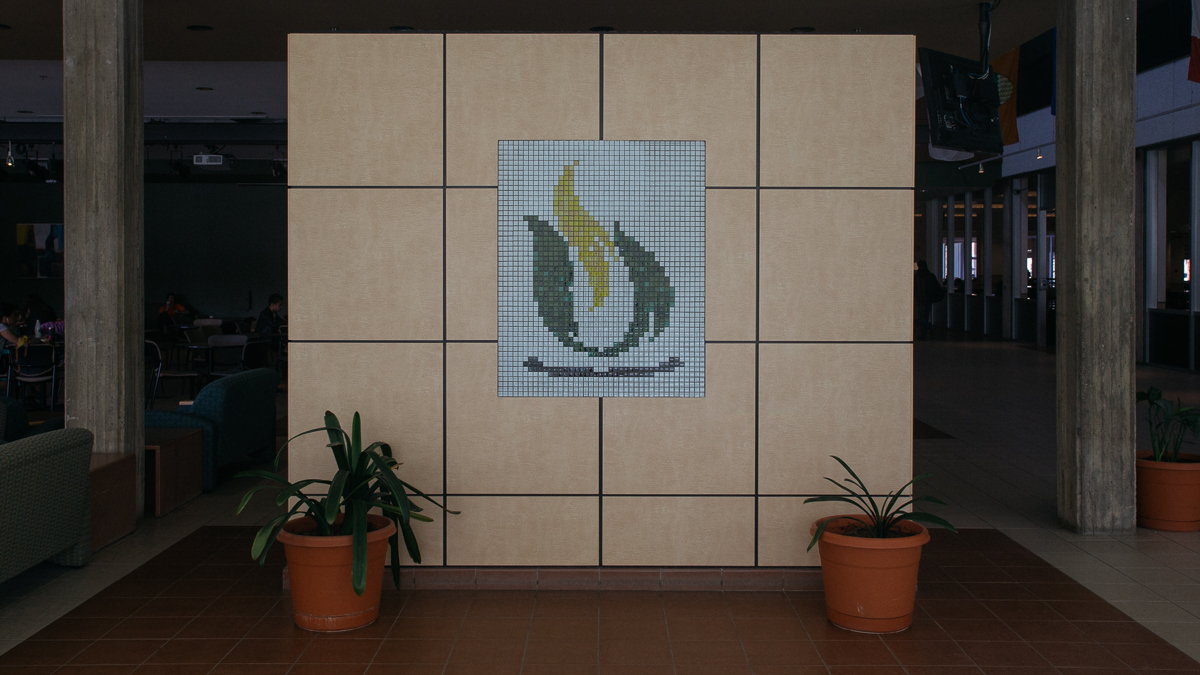 Student representatives are demanding the University of Alberta protect students' right to a safe learning environment by taking stronger action against sexual violence and misconduct. 
These demands were voiced in a joint letter released on November 17, 2021. Addressed to leaders within the university community, the letter was written by the U of A Students' Union (UASU) and 22 other student associations, organizations, and societies at the post-secondary institution. 
The letter's demands to the university included:
Working with Association of Academic Staff University of Alberta (AASUA) to reform reporting and investigation mechanisms in the collective agreement.
Working with AASUA to reform collective agreement sections that erase disciplinary records after two years.
Hiring a sexual violence prevention and response coordinator.
Providing more comprehensive and detailed training to all residence assistants, and providing more consent and awareness training to those who live in residence.
Setting and enforcing ethical standards for relationships and sexual interactions between faculty and students, particularly their own students, respecting the impact of power differential on consent.
Developing and implement mandatory training on consent and sexual violence for instructors, students, and staff.
Harmonizing all policies and practices surrounding sexual violence to create a single survivor-centred document that lays out clear, consistent practices for all members of the university community across all campuses.
Implementing and refining institution-wide restorative justice approaches, and providing appropriate training to staff, including staff at Campus Saint-Jean (CSJ) and Augustana.
Ensuring that all sexual violence prevention and response resources are available in French and designed specifically for CSJ students.
Making more in-person sexual violence prevention and response resources available at Augustana Campus.
The letter expressed hope that these demands will allow the institution to ensure a safe environment.
"All too often, the university has dragged its feet or referred matters to working groups that make no progress," the letter said. "We [urge] that the university protect our right to a safe learning environment [through these demands]."
Student representatives voiced a strong disapproval of the university's current manner of dealing with sexual violence and misconduct in the letter. The letter noted the delay in hiring a sexual violence prevention and response coordinator, a position student representatives have been advocating for for nearly five years, as an example of the university's failure to ensure a safe learning environment.
"Despite the severe and obvious need, university administration and other campus leaders have often failed in their responsibility to create a safe learning environment," the letter said. "Students have consistently raised concerns with campus leaders, but responses are typically disorganized, reluctant, or limited to general support without action."
The letter expressed an immediate need for action and noted the responsibility leaders and those power hold in creating change.
"Deep concern, when accompanied by continued inaction, is hypocrisy," the letter concluded. "It is past time that we as a community fight rape culture and provide some measure of justice. The leaders and structures with the power to create change are accountable for that responsibility."
U of A commits to "building a culture of consent" and a community "free from sexual violence" in released statement.
In a statement released by the desk of Steven Dew, the university's provost and vice-president (academic), on November 17, the university recognized work being done by student groups in advocating for sexual violence survivors and their push for improvements to resources for survivors.
Within the statement, the institution voiced their commitment to building a safer university community.
"The U of A is committed to building a culture of consent, and a community that is free from sexual violence," Dew said. "We live that commitment through the services, resources, and information that we provide to the community, including through the sexual violence information and resources hub."
According to Dew's statement, the university's Sexual Violence Policy captures "the important principles" by which the university pursues their goals in the area of sexual violence.
The principals mentioned in the letter were:
The need for safety in the university environment and providing a community in which sexual violence is not tolerated.
The inherent dignity of all members of the university community.
The importance of fostering a culture of consent and support through education, training and policy initiatives.
The need to dismantle barriers faced by those wanting to making a disclosure and/or complaint.
Supports for anyone who discloses they have experienced or been affected by sexual violence.
Procedural fairness and support for the parties to formal complaint processes related to sexual violence.
The statement recognized the university's previous progress in achieving their goals in regards to sexual violence, but noted there is more the institution can do. Dew echoed the university's support for points made by student representatives on combatting sexual violence.
"We agree with the UASU and other groups on the importance of comprehensive and robust training for those at the institution who work in this area or to whom survivors of sexual violence may disclose," Dew said. "We agree on the importance of ensuring that the power imbalance between faculty members and students does not put those students at risk of exploitation or harm. We agree that our suite of services and resources must be available across campuses, including via French-language services at Campus Saint-Jean."
According to the statement, the university is currently working alongside the UASU and the Graduate Students' Association (GSA) to hire the new sexual violence response coordinator, a position the university's statement described as "a result of the important advocacy work of students."
"This role will be a vital resource to review and challenge our existing policies, training and communications, to identify gaps, to explore and implement best practices, and to work with our students, faculty, and staff, and the many units of the institution who hold responsibility for sexual violence prevention and response to ensure that we continue to push towards our goal of campuses that are free from sexual violence," Dew's statement said.
As a next step, the university voiced plans to meet with student leaders to discuss these initiatives and the work ahead in more detail.
Student representatives intend to maintain advocacy until demands are completed by the university.
When considering previous barriers that have prevented the university administration from taking action on sexual violence, Talia Dixon, UASU vice-president (student life) claimed the university has not made the subject a priority.
"This university is a multimillion-dollar organization, and we have a bunch of very well-trained academics and experts on our campus," Dixon said. "We have shown our ability to do things very quick, they just need to be made a priority. A barrier is that [action against sexual violence] hasn't been made a priority. Once the university makes this a priority, I think that we'll be able to handle it effectively."
According to Dixon, student representatives intend to maintain their advocacy to ensure the university keeps combatting sexual violence and misconduct a priority.
"We're going to continue advocating for those 10 points until they're completed," Dixon said. "Some of these things are going to take quite a long time to happen… [but others] the university can implement that very soon. We're going to continue advocating for these issues to be addressed."
"There might be some direct action [in the future] involved with that [and] there might be continued letters. We're not entirely sure — we're waiting on the university's response before we develop any next steps — but we do have some [future action in] mind."
For students looking to support the demands laid out by student representatives, Dixon recommended they share the letter drafted by student representatives, maintain the conversation surrounding sexual violence on campus, and support the UASU's social media initiative to connect sexual violence survivors with appropriate resources.
Supports for individuals who have experienced sexual violence are available at the Sexual Assault Centre of Edmonton. Survivors and their loved ones can also access services through the Sexual Assault Centre at the University of Alberta.