Arts & Culture
Cultural Affairs
'Into Light' and 'I Am Skylar:' Navigating what it means to be trans
The National Film Board's short films "Into Light" and "I Am Skylar" shine a light on transgender experiences.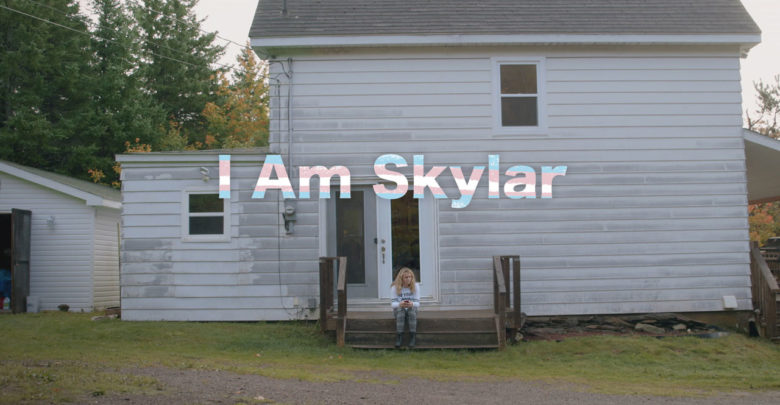 The sky's the limit when you step into the light of your own truth.
Sheona McDonald's Into Light (2020) and Rachel Bower's I Am Skylar (2019) — two narratives about the lives of transgender kids and their families — join the National Film Board of Canada's (NFB) selection of LGBTQ2S+ films. These documentaries, 19 minutes for the former and 15 minutes for the latter, are made available just in time for Transgender Awareness Week and Transgender Day of Remembrance.
Since its founding in 1999, Transgender Day of Remembrance (TDoR) (November 20) and the "Remembering Our Dead" web project honours the lives that are lost to transphobic violence. YouAlberta recently published an article on TDoR that reflects on trans history and the hopeful future that lies ahead for trans people. A vigil was also held on campus for TDoR. The days preceding TDoR is Transgender Awareness Week (November 13 – 19), a seven-day event that advocates for trans visibility and addresses trans-related issues.
There is vulnerability in being transgender. Into Light touches on bullying and the infamous transgender washroom policy, a headline popularized by anti-LGBTQ laws in the US and its subsequent lawsuits from trans students like Nicole Maines and Gavin Grimm. I Am Skylar outlines the frustration that comes with using the wrong pronouns and deadnaming (the use of a trans person's birth name instead of their chosen name). Unfortunately, there are more trans-related issues than what is shown in both documentaries, including trans discrimination, updating documentation for trans individuals, and the trans "broken arm syndrome."
Into Light and I Am Skylar encompass the importance of living authentically as a trans person, regardless of the discrimination that comes with it. Experimenting with gender expression, like getting a haircut or dressing up in gender-affirming clothing, can be very liberating as it provides the confidence and happiness trans people have longed their whole lives for. As Skylar Côté from I Am Skylar puts it, "If you live behind a mask all your life, are you really being yourself or are you just covering up who you really are?"
What makes me happy about these two documentaries are the loving and welcoming support systems the trans kids have. In Into Light, the narrator — a single mother of a young trans girl — consulted doctors and psychologists so she can better advocate for her child's well-being. In I Am Skylar, Côté's family and community surprised her with a colourful float for the community's annual pride parade.
I also liked how each documentary presented the stories of these trans kids and their families. Into Light had the serene visuals of Yellowknife's wintery landscapes while I Am Skylar showed the quaint country area of Mira Gut in Cape Breton.
As depicted in both Into Light and I Am Skylar, allyship and support creates a positive environment for trans, non-binary, and gender diverse people. It is also important to continue advocating for trans rights and pushing for trans-friendly spaces everywhere, especially beyond Trans Awareness Week and TDoR.
Some allyship resources to get you started include Schuyler Bailar and the Trevor Project's allyship guides. I also invite you to watch other trans-related films in NFB's current LGBTQ2S+ catalogue such as Beauty, Paula, My Prairie Home and Do I Have Boobs Now? to get a wider perspective on other trans experiences.