Arts & Culture
Campus & City
Eating Edmonton: Sorrentino's Italian Restaurant
Sorrentino's Italian Restaurant delivered fancy Italian food at a great price.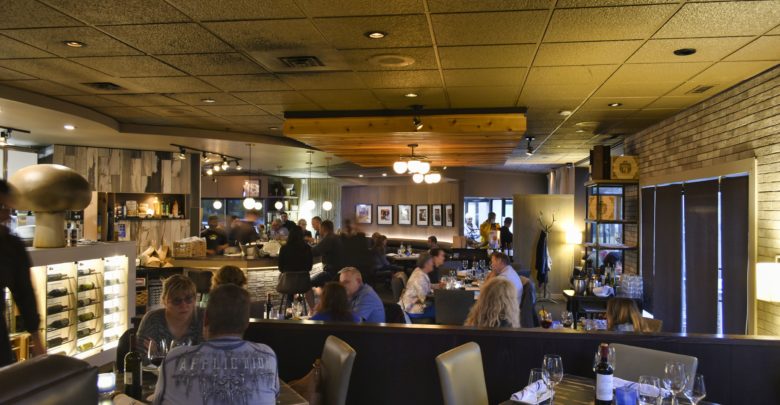 Every September, my family and I always celebrate the start of a new school year by having dinner at a local restaurant. The only exception to that rule was last year when classes were held online rather than in-person. As we go into the 2021–22 school year we decided to continue the tradition and try Sorrentino's Italian Restaurant since we had always seen its signs when driving near West Edmonton Mall. 
The restaurant interior itself feels really upscale while at the same time providing reasonably priced food (most entrees are around $20). I personally am a huge fan of Italian food and it was nice to have a restaurant meal again, especially with in-person dining returning to normal.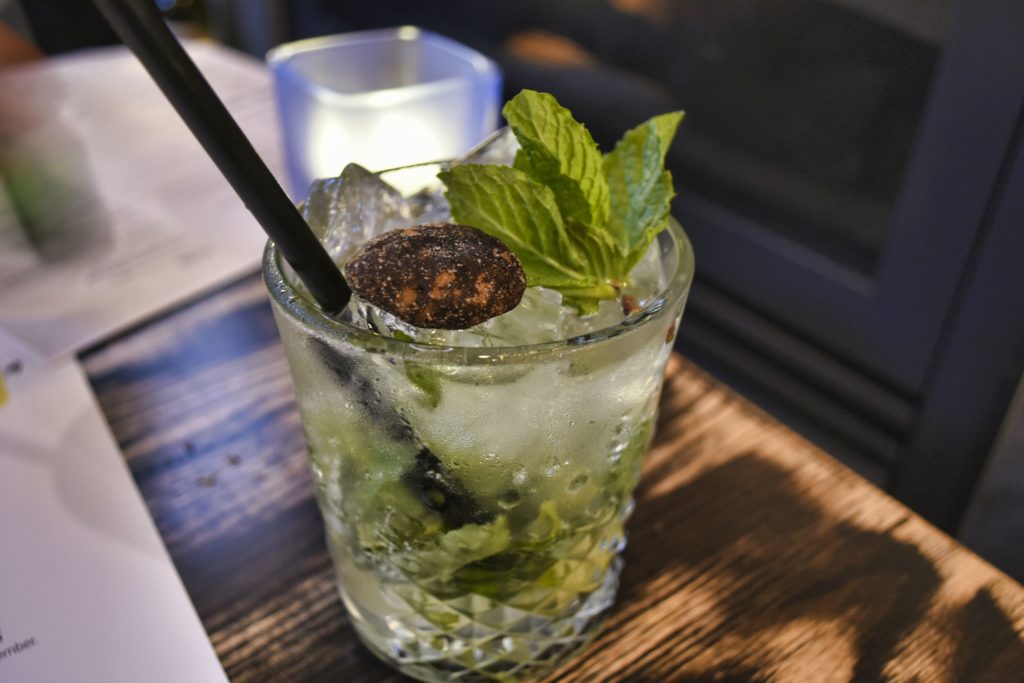 Every September, Sorrentino's holds the annual Mushroom Harvest which means that the menu takes on a very mushroom themed flair. For example, I ordered one of their mint mojitos (which I may add was quite nice) and it had an edible candied mushroom on top. For the appetizer we ordered the bruschetta flatbread as a sharing dish and it was insanely good. The bruschetta flatbread was a baked flatbread seasoned with tomatoes, basil, garlic, and goat cheese. What made the flatbread so good was the seasonings. I have no idea how Sorrentino's did it, but the diced tomatoes were flavourful and tangy. The goat cheese and doughy bread were balanced out by the tangy tomatoes which made for a really memorable appetizer.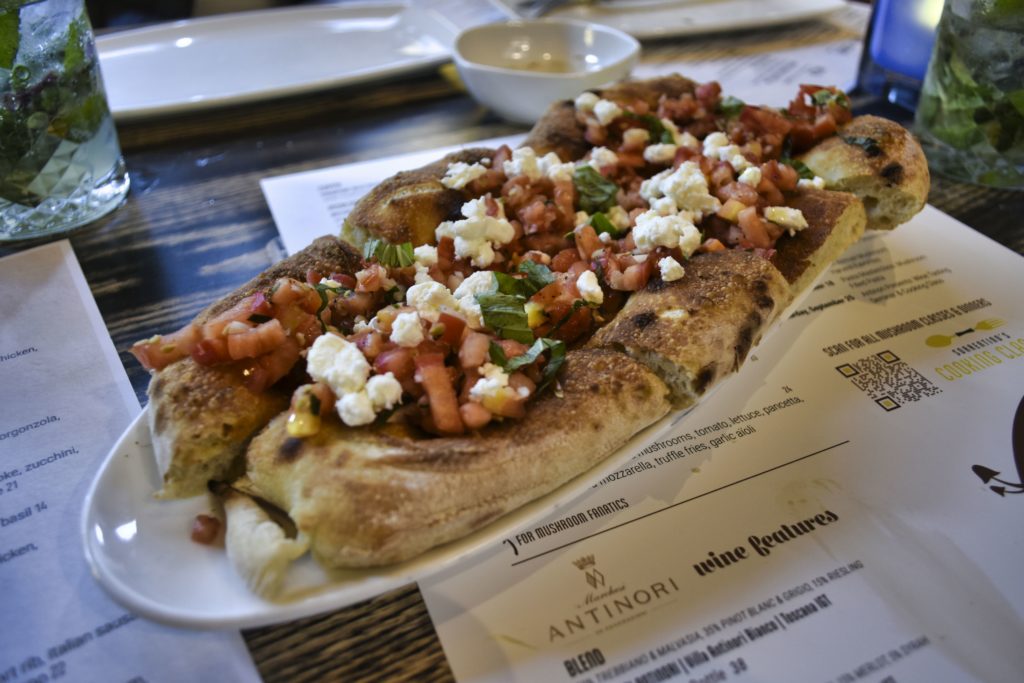 For the main course, I ordered from the Mushroom Harvest menu as it was in season and the majority of items were actually vegetarian friendly.
I ordered the mushroom cannelloni which was made from lemon ricotta, wild mushrooms, and pesto cream sauce. It was also excellent and the sauce was super rich and creamy. I also liked the lemon ricotta which was a really delicate pasta that covered the filling. However, the only downside was that the mushroom filling had a really earthy taste to it and it unfortunately overpowered the rest of the dish. On the other hand, the servings were really large and I was able to take the remaining half of my main course back home.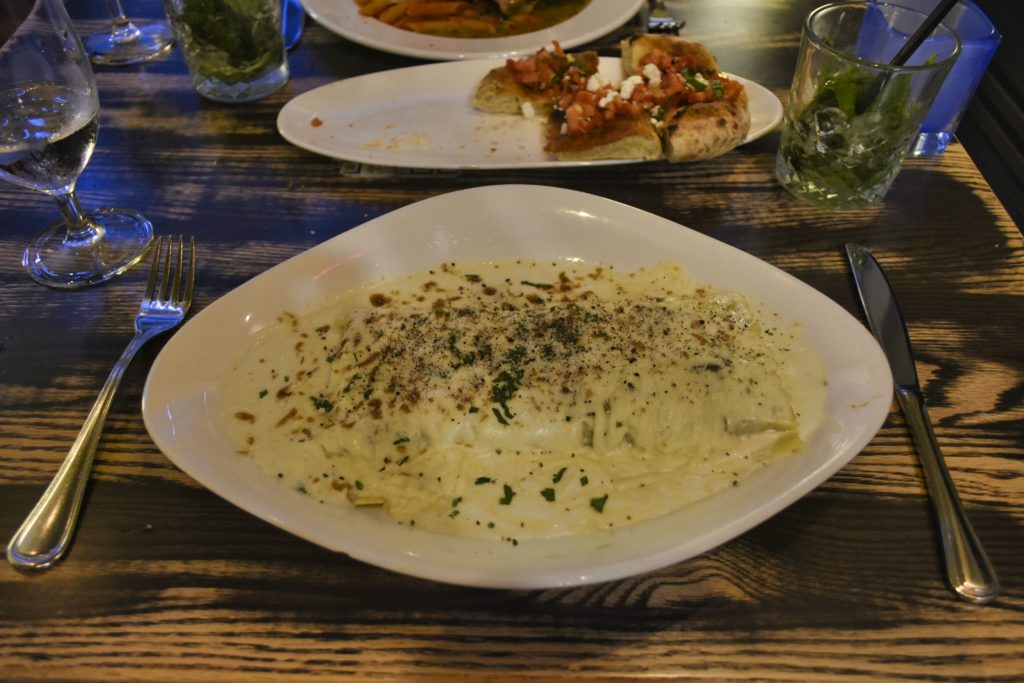 I really enjoyed my dinner at Sorrentino's and it is definitely the place I'll be coming back to if I want to get my fill of delicious pasta. I found that Sorrentino's felt super upscale and that it provided a solid value proposition. As for price, while it's obviously not dirt cheap, most entrees are in the low $20s and the main courses were large and filling. While I can't speak to the regular menu, I found the mushroom themed offerings to be generally solid, but unfortunately the mushroom filling for my cannelloni was just a bit too earthy tasting for me. 
Overall, I definitely think Sorrentino's is worth a visit if you're looking for an upscale restaurant that doesn't break the bank.