Arts & Culture
Cultural Affairs
Retro on Retro: Souvlaki by Slowdive
Years after the album's release, "Souvlaki" by Slowdive continues to capture listeners' hearts.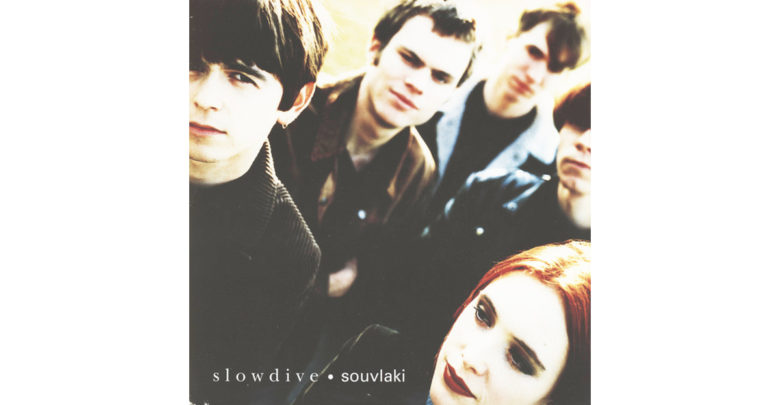 When Slowdive released their sophomore album Souvlaki in 1993, critical receptions were mostly lukewarm — and, at times, scathing. Ironically, this album has become their most beloved, genre-defining, and timeless classic in their catalogue that even nearly 30 years later still draws in curious listeners and old fans alike.
By the time Souvlaki was released, however, the music scene of the band's native U.K. had shifted to the new, exciting Britpop. Across the pond, American grunge was vying for a place on the airwaves as well. In the midst of all this action, shoegaze as a whole sort of fell from grace.
However, in subsequent years, the genre has seen a revival. Many albums — Souvlaki included — have gone on to achieve widespread acclaim and the band's music has also inspired a new generation of musicians.
So what is shoegaze?
Classified as a subgenre of alternative music, shoegaze is identifiable by its combination of distorted guitars, feedback, layers of sound, and ethereal vocals that tend to merge with the melody. Shoegaze can trace its roots to the dreamy alternative music that '80s U.K. bands such as Cocteau Twins or The Jesus and Mary Chain were making. Their swirling, ambient music served as ground zero for groups like Ride, My Bloody Valentine, and Slowdive.
While Slowdive's other albums — Just For A Day, Pygmalion, and their self-titled 2017 release Slowdive — are all noteworthy in their own right, I'm focusing on their second album because it's the one that, in my opinion, is both their strongest and my personal favourite.
As a whole, Souvlaki is an album that's lush with musicality. At times somber, at times beautifully simplistic and introspective, Slowdive are masters of cultivating ambience in their music, and Souvlaki is no exception. It's also an album that tends toward the more melodic side of shoegaze, especially in comparison to an album such as Loveless by fellow shoegazers My Bloody Valentine.
Layered guitar work gives the music a thick, tangible feeling, even if played softly. The melodies are gorgeously rich and laden with effects, notably apparent in songs like "Machine Gun" and "Souvlaki Space Station."
Rachel Goswell and Neil Halstead's vocals are mellow, soft, and at times, almost an afterthought. On tracks such as "Dagger" or "Some Velvet Morning" (a cover of the Lee Hazelwood and Nancy Sinatra original), they shine through the instrumentation thanks to a gentler approach to the music.
The lyrics are — unlike on other shoegaze records — gloriously audible, dealing with disintegrating relationships and heartbreak. It's as close to pop as this dreamy, otherworldly music can get. Thanks to the dissolution of band members Goswell and Halstead's relationship that occurred before the album was recorded, Souvlaki is often regarded as a breakup album, fuelled by interpersonal tensions and complex feelings.
Other tracks gradually build to a dizzying high. Slowdive's strength doesn't lie in screaming guitars or thundering basslines; their songs creep up on you slowly, amassing a wall of sound that immerses you in a tonal experience. "When the Sun Hits" culminates in a crescendo of fuzz-laden guitars and melodic vocals. It's a song that stands out on an absolutely phenomenal album full of incredible music.
Overall, Souvlaki is an album that feels ageless. It's easy to forget it was released in 1993 and not a few years ago thanks to the swirling, effects-drenched guitars. Combining gorgeous instrumentation and airy vocals, Slowdive pieced together an album where each track is strong enough to stand on its own. However, the cohesion of the album itself is absolutely due to each well-crafted part, creating an effortless flow between songs.
Most of all, the album feels like an escape — a retreat into another world where it's easy to get lost in beautiful, trance-like dreams. It becomes a wonderful reprieve from the stresses of life, if just for a moment. Simply plug in your headphones, sit back, and let yourself get carried away into the swirling, luscious soundscape.