Arts & Culture
Campus & City
Eating Edmonton: Baekjeong Korean BBQ House
Baekjeong Korean BBQ is a great choice if you're looking for fantastic cuts of meat and a Korean BBQ experience!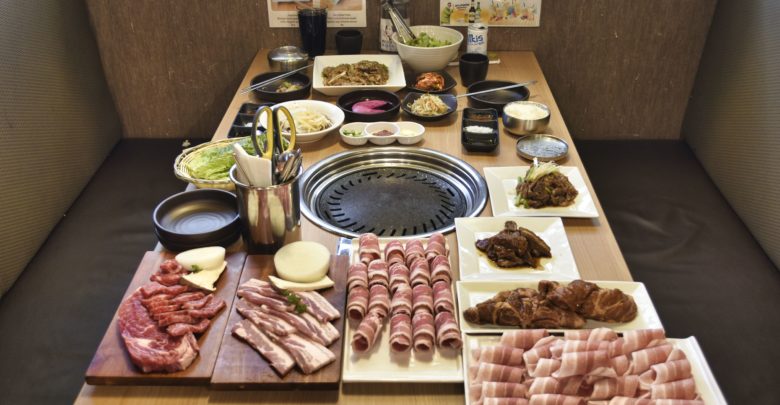 Growing up as a child, whenever I used to visit my grandparents in Toronto, they would always bring us to a local Chinese hot pot restaurant to celebrate birthdays or other special occasions.
For those who may not know, Chinese hot pot restaurants — like Korean BBQs — allow you to cook your own food right in front of you. One of the advantages of hot pots and Korean BBQs is being able to cook the food to your own liking. It's also just plain fun to see your food cook right before your eyes!
This summer I decided to try Baekjeong Korean BBQ House in South Edmonton because I had never tried a Korean BBQ place before. All I can say is that Korean BBQs are totally awesome and if you like barbecued meat or just want a really cool experience to hang out with friends and share a solid meal together, Baekjeong Korean BBQ House might be the place for you.
Korean BBQs (and hot pots for that matter) are definitely best enjoyed with friends or family. Generally you either sit at a booth or a table and everyone has equal access to the grill in the middle. Some restaurants use actual charcoal grills or open flames but Baekjeong used an electric stove, which was nice because it meant the food was evenly cooked and the grill itself was non-stick.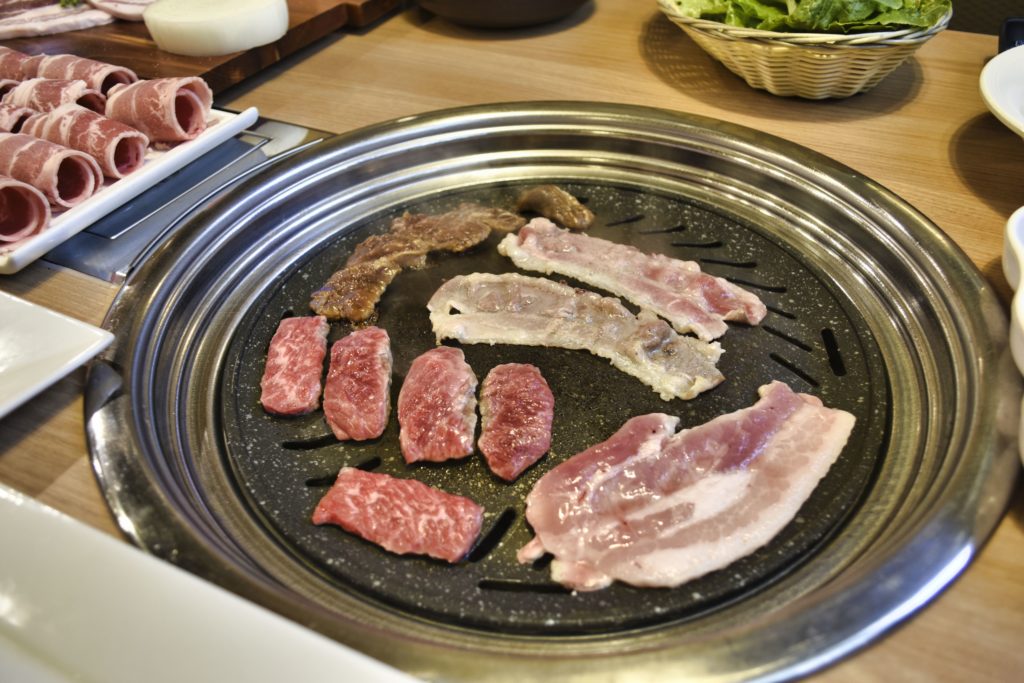 Since I was with some friends, we ordered the combo for four which in retrospect probably could've fed half of Red Deer. All orders also include bottomless Korean side salads, kimchis, condiments, and seasonings which is nice if you want to enjoy healthier options as well. The combo is definitely for those who like meat. It included generous portions of pork belly, rib eye steak, pork shoulder and brisket, and assorted bulgogi marinated meats. It also includes steamed rice and soup as well.
Cooking your meats and sides is definitely just as fun as actually eating your meal. The electric grill was non-stick and all the oil ran off so there wasn't a huge oily mess by the end of the evening. Since the slices of meat were cut so thinly, your meat would be perfectly cooked within two minutes. The meats were pre-seasoned with just a pinch of salt, which really enhanced the flavour of the cuts.
The food quality was nothing short of spectacular. Since you are able to cook the meats the way you want to, the meats were flavourful and juicy. I also really liked the salty sesame oil condiment that Baekjeong included since it added a nice flavour to the meat. Even with four people dining together, we still had tons of meat left and we were all stuffed at the end. The other condiments were good as well and I made sure to save some room for the house salad.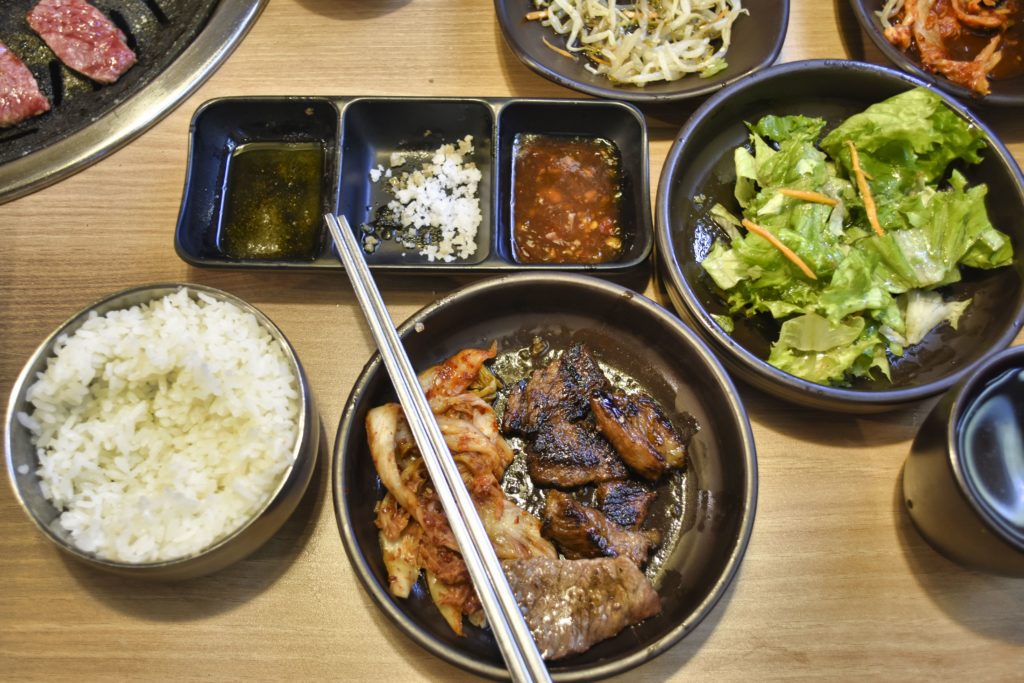 Overall, Baekjeong Korean BBQ House definitely has become one of my favourite restaurants in town. The food is super high quality and it's a really fun experience with friends. The only downside is the price. After all is said and done, when we split the bill, it cost me around $40 which is definitely not a cheap meal. However, you do get what you pay for as the meats are all top cuts and you get unlimited Korean sides.
While I obviously can't afford to eat here every night, it definitely makes it to the top of my list if I'm looking to celebrate an event with friends.