Arts & Culture
Campus & City
Titilope Sonuga, U of A alumni, named Edmonton's new Poet Laureate
According to Mayor Don Iveson, the hiring process drew in more applications in 2021 than any other year.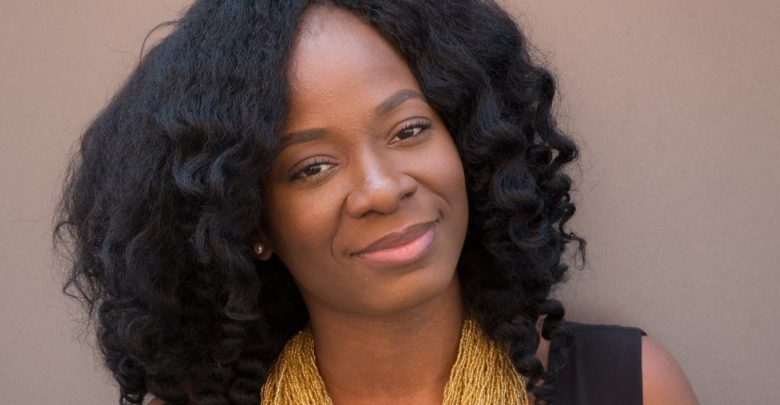 Titilope Sonuga was named to serve in the two-year Poet Laureate position in a virtual announcement by Mayor of Edmonton Don Iveson. 
Edmonton's current Poet Laureate, Nisha Patel, will conclude her term on June 30. Come July 1, Sonuga will assume the role. Within the role of Edmonton Poet Laureate, the artist is expected to produce at least three original works each year, present works of significance to Edmonton's City Council, at a City-sponsored fundraising or charity event, and at two City of Edmonton official functions each year.
During the virtual talk hosted by the Edmonton Public Library on June 22, Iveson emphasized the Edmonton artistic community's importance in the city.
"Arts and culture form the very heart and spirit of a community, and a foundation upon which any great city is built," Iveson said. "Edmonton is fortunate to have a rich and vibrant arts community which includes an ever growing number of talented poets."
According to Iveson, the hiring process of Edmonton's Poet Laureate drew in more applications in 2021 than any other year. This led to the selection of Sonuga.
"It is my great pleasure to introduce to you the ninth Poet Laureate for Edmonton, Titilope Sonuga," Iveson announced. "She's a leading voice in local and international poetry communities … her extensive work, years of experience, deep roots in our community, and passion for creating connections make her an ideal candidate to help us heal following this complicated and traumatic year." 
Sonuga graduated from the University of Alberta in 2008, with a degree in civil engineering. She is the author of poetry collections Down to Earth, Abscess, and This Is How We Disappear, and has released spoken word albums Mother Tongue and Swim.
Sonuga has written the theatre productions The Six, Naked, and Ada The Country. The poet was also the writer and producer of Open, an interdisciplinary spoken word work performed to sold-out audiences in Edmonton, Calgary, London, Johannesburg, Abuja, and Lagos. 
Sonuga described serving in this role as an honour, and called the Edmonton community influential to her journey as an artist.
"Edmonton has been a bedrock in which I have planted my artistic dreams," Sonuga said. "This is where it all started for me so this all seems very full circle; it feels very beautiful."
The poet expressed gratitude to the city, and to those who have supported her.
"I'm grateful to be serving in this role, and I hope to do it justice," Sonuga said. "Thank you for all of your support [from] the whole city [and] the committee that chose me. All of my love to Nisha, a great friend. I feel very grateful to have histories of poet laureates who served in this role before me who I know personally, and who are a shining example of how this work should be."