Arts & Culture
Cultural Affairs
Saweetie's 'Pretty Summer Playlist: Season 1:' A baddie's guide to raising standards
Saweetie's "Pretty Summer Playlist: Season 1" songs are summer bops, but their lyrics also hold a message of confidence for women in relationships.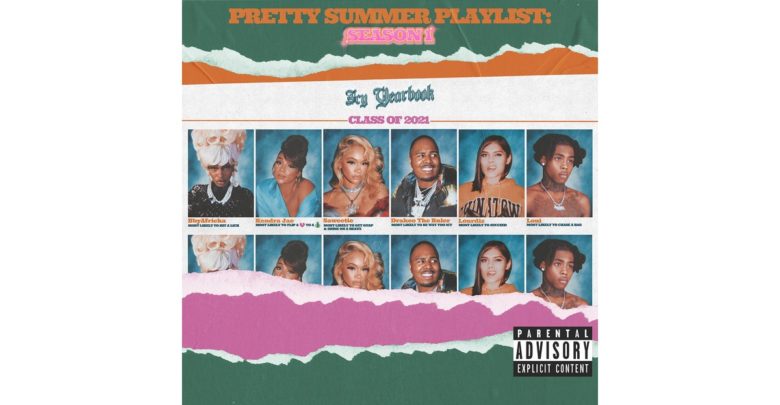 With summer right around the corner and lockdown restrictions being lifted, people might be nervous about social interaction again. Thankfully, Saweetie's new album, Pretty Summer Playlist: Season 1 is the boost of confidence needed for this summer.
Now, let me begin by stating that I'm no rap connoisseur. However, something about Saweetie's lyrical genius can't be ignored.
In the midst of singing out "Pretty & Rich" in the shower, I had the sudden realization that Saweetie is an underrated feminist icon. Through her catchy and seemingly simple songs, Saweetie challenges the old school narrative that women should renounce their financial aspirations in the name of true love.
To illustrate her boundary-breaking genius, I will be analyzing a few excerpts of Saweetie's lyrics.
"Risky" ft. Drakeo the Ruler
"Cosmo and Vogue covers, up the price right now
Princess, snap my fingers, get that right, right now"
Takeaway:
Whether or not you're on the cover of "Cosmo and Vogue," you have the right to set your "price." Don't underplay your real value. In the context of your monogamous relationship, you deserve to be treated like a "princess." You might think you have no power, but in reality, you can and should be the one ruling the kingdom.
"Let him have a treat, then I let him get nada (Get nada)
You don't like broke guys? I don't either (Haha)
Talk is really cheap, ain't a quarter I'll spare"
Takeaway:
Don't let men guilt you into doing anything for them. A nice gesture doesn't merit sex or unconditional loyalty. Be assertive and pragmatic in your pursuit of "the one."
If the idea of dating a financially unstable man doesn't appeal to you, then don't do it. You don't have to justify yourself to anything or anyone. Your standards aren't up for debate. Don't ever be fooled by sweet talk. Fight the urge to romanticize and start seeing things for what they really are. At the end of the day, you have to look out for yourself.
"You don't wanna take me shoppin'? That's borin'
Flyin' foreign, private boardin'
Mile high club every night I'm tourin'
[…]
It's a pretty b*tch summer
Get lit, free drinks, fake numbers
Hunnid missed calls in my phone, no wonder
Stone cold stunna, got thighs like thunder"
Takeaway:
It's okay to expect more than the bare minimum. Just be cognizant of who you are asking. Date with intention. It's unfair to ask someone to spend beyond their means in order to please you. Always know what you want and proceed accordingly.
It might sound cold, but love won't keep the lights on or pay rent. Be conscious of who you are entering a relationship with and remember men tend to over-rely on their female partners in times of crisis. If you're not willing to share your partner's burden, then don't. 
"Being pretty is more than face value, it's more than your outfit, it's more than your closet. It's aura. It's confidence. It's how you carry yourself."

Saweetie
It's not about being a gold digger, it's about matching energy. If a man isn't willing to give you what you want, let him go. What we permit, we promote.
You might think that you're only hurting yourself by having low standards, but the truth is you're hurting the rest of us too. As long as women continue to play by men's rules, we will lose. If you want flowers, jewelry, and fine dining, own it! Don't let anyone shame you into accepting less. Raise the bar and stick to it.
A lot of women brag about being financially independent but continue to be emotionally dependent on men. Know your value and worth when it comes to dating. Stop coddling men. Don't be afraid to call them out on their shortcomings. Stop walking on eggshells in order to spare their fragile ego.
Next time you're sad about a guy treating you like you're ordinary, I want you to channel your inner Saweetie and remember who the hell you are. You are a diamond. Don't settle for a frog when you deserve Prince Charming. You'll never be too much for the man of your dreams.