Arts & Culture
Cultural Affairs
The Friends Reunion special: Friends' global impact, nostalgia, and questionable choices
The long-awaited reunion of the Friends cast delivers nostalgia, laughs, and unexpected appearances. Though it delivers the reunion, it falls short of the long-time hype surrounding it.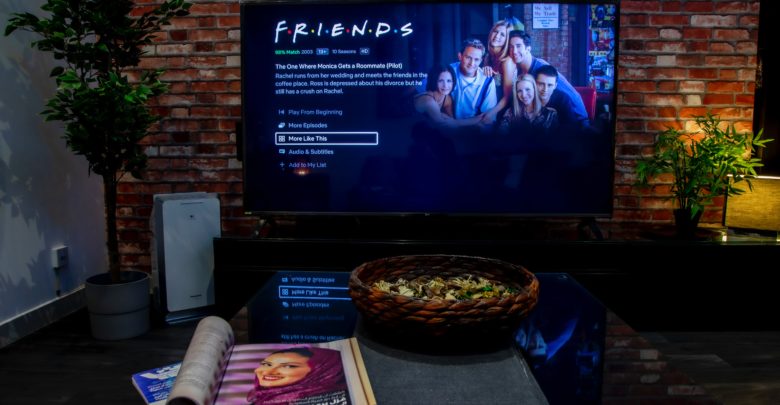 I have been a massive fan of Friends even before streaming services like Netflix and Crave were popular enough to stream it. I was skeptical when I would hear of speculation about a reunion pop up every other year, or when I heard the pandemic stalled the reunion's production after getting confirmed.
However, none of that mattered when the trailer was released. Let me tell you, it got me jumping like Phoebe (Lisa Kudrow), Rachel (Jennifer Aniston), and Ross (David Schwimmer) when he got The Naked Guy's apartment. 
The long-awaited two hour Friends reunion special was such a big deal for my family that we watched it on its release date — May 27 — on Crave after eating A Capella Catering Co.'s Friends-themed Take and Bake dinner.
For those of you who haven't watched the show, Friends revolves around the lives of six 20-something-year-olds living in New York City. From 1994 to 2004, it was one of the first successful sitcoms to have a lead ensemble, which pivoted sitcoms towards the "friend group who happen to be neighbours/roommates" trope.
The show's success was due to the cast's chemistry, physical comedy, usage of dramatic irony, and, of course, its relatability. Even James Corden, the reunion's interview host, credited the show's success by stating how the show has been watched "more than 100 billion times over multiple streaming platforms."
Friends has impacted people around the world, as seen in the reunion's multiple testimonials. At its core, the show makes you feel like you're surrounded with your friends whenever life gets hard. Monica's (Courtney Cox) proposal to Chandler (Matthew Perry) and Rachel's (Jennifer Aniston) character arc influenced women to take control of their life and their relationships. The show even normalized a lesbian relationship at a time when LGBTQ2+ acceptance wasn't as widespread as it is today, providing valuable representation in the popular media.
If you forget about James Corden's cringey interview voice (especially after the drama around his The Prom performance), most of the Friends reunion special was nostalgia structured around commentary from the cast and producers, accompanied by behind-the-scenes content.
I enjoyed the trivia game Schwimmer hosted because of the fun cameos and the fact that I knew most of the answers. The blooper reel, the occasional episode clips, and Kudrow's table read performance made me laugh so hard I couldn't breathe. Aniston and Schwimmer's table read of their characters' first kiss got me emotional, especially after they revealed that they had crushes on each other during filming.
With that said, I'm heated about some questionable choices that ended up on the released special. With Lady Gaga's awkward "Smelly Cat" rendition, Justin Bieber wearing Ross' Sputnik Halloween costume, and random celebrity interviews, you could mistake the reunion special as an unnecessary star-studded advertisement for an already famous show.
The reunion special would've been fine with just the cast having fun. Some of the best moments of the reunion demonstrate this, such as Kudrow reacting exactly like Phoebe to having a bug in her hair or Aniston eating Rachel's infamous trifle.
Was the Friends reunion special worth the wait? Somewhat. Sure, the special was enjoyable, especially with the surrounding hype and nostalgia, but it disappointed me so much that I would willingly move to Yemen so I could forget it.
I would've been happier if the reunion special was packaged as a series so that I had more content to make me laugh like Janice. Unless HBOMax releases an uncut version of the reunion special, the only Friends content I plan on binge watching is the series.