Campus Life
News
'No Cops on Campus' collective releases statement in wake of LRT stabbing
The 'No Cops on Campus' collective has released a statement in the wake of calls for heightened security on the University of Alberta campus.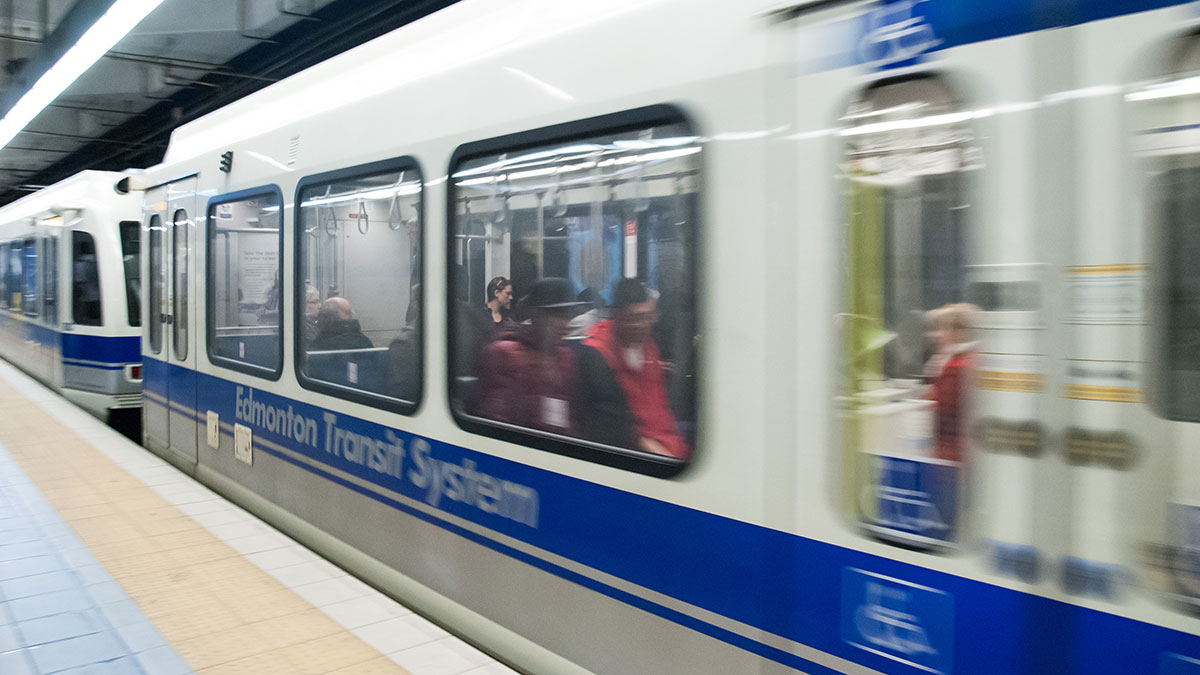 The 'No Cops on Campus' collective has released a statement following calls for heightened police presence after an international student was stabbed April 24 after leaving the LRT at University Station.
The collective's statement addressed calls from the International Students' Association (ISA) for increased police presence on campus, and was released on May 4. The statement argued that policing is not the answer to campus violence, and included three demands: that the university commit to funding bystander intervention training for all university members, increase funding for the Safewalk program, and redesign the Student Code of Conduct to include an emphasis on collective responsibility for safety.
"'No Cops on Campus' wants a safer campus community for everyone," the statement said. "So long as we rely on the idea that police keep us safe, we neglect the need to look out for each other and to build our capacity to respond to instances of violence with compassion and care."
Juan Vargas Alba, a member of the collective and a masters of agriculture in enviromental sociology student, said that the call for increased security following the attack was "very understandable."
"When we run into a situation where the only answer that we could possibly know is the police, then of course we're going to want the police to be the solution," Vargas Alba said. "But the solution to that situation was there. It was bystanders — people who had the opportunity to step in and make sure that person was alright."
He argued that an increased police presence would not have prevented the incident, nor would it have "actually solved the problem."
"If you half the response time by the police, it's still not going to change the fact that someone was harmed," they said. "If we think that every incident demands a policing solution, then we're never going to be satisfied as long as those issues continue to happen. It's a nefarious feedback loop."
Police "bandaid" on "much bigger problem," Vargas Alba said
Vargas Alba argued that when it comes to safety, the police are only a "bandaid" on a "much bigger problem."
Instead, they emphasized that alternatives, like community support and action, are already available.
"The alternative looks like being able to stand up for strangers," he said. "With the international community, that stranger is possibly from another country. When we think about solutions that are not policing, in a situation like that, it means that we're able to build a stronger and more cohesive sense of community."
Vargas Alba argued that the police are a "huge driver" for alienation.
"Policing means that we can make it someone else's problem," he said. "It means we can always respond to any single transgression … through a lens of putting someone behind bars or in many cases physically harming someone through a police response."
They said that building a "strong bystander capacity" can help contribute to community safety.
"Even if it doesn't mean lifelong friendship with the individual you step in to help, it at least means that we're able to be there for each other," they said. "That doesn't happen in a day, or a year, it's more of a lifelong process, but we do need to move away from alienation and really … see problems on campus as 'our problems' instead of 'those problems.'"
Vargas Alba said they look forward to a wider conversation between community members like those from the ISA about what safety on campus could look like in the future.
"[The ISA has] reached out to [the 'No Cops on Campus' collective] about the possibility of meeting, which we would love to do," Vargas Alba said. "The thing about policing and safety on campus is it includes a conversation with everyone. Everyone needs to consider their relationship to security and policing, and being able to have those conversations is really important."
"There are solutions out there that are more realistic than just wanting more police. Instead of police, what else can we imagine?"
Correction: On May 14, at 3:38 p.m., the article was updated to correct the name of the program that Juan Vargas Alba is enrolled in and to correct a quote. The Gateway regrets the error.