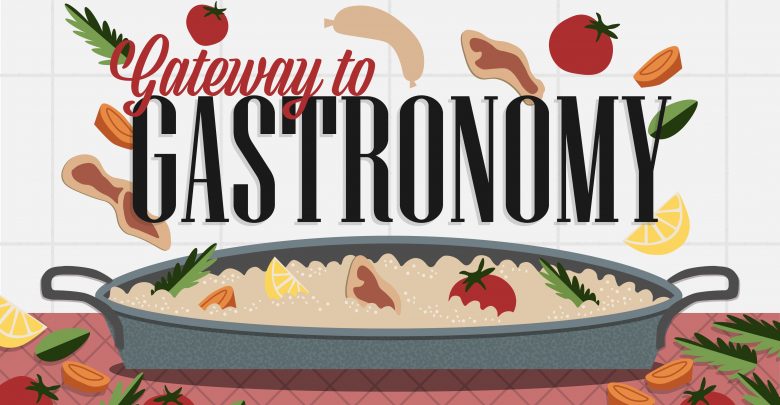 Cake rusks are a staple in any South Asian household. The double-baked bread is made in a similar fashion to the Italian biscotti!
Cake rusks are first baked as a loaf, then sliced into individual rectangles and baked again until crisp. Cake rusks are often enjoyed dipped in a cup of chai, which softens the hard crust. Made from common household ingredients, this is a perfect and easy to follow recipe!
Ingredients
1 cup all purpose flour
1 teaspoon baking powder
½ cup unsalted butter at room temperature (I use vegan butter, which works just as well!)
½ cup granulated white sugar
2 eggs at room temperature (courtesy of my pet chicken Henry!)
½ teaspoon vanilla extract
Steps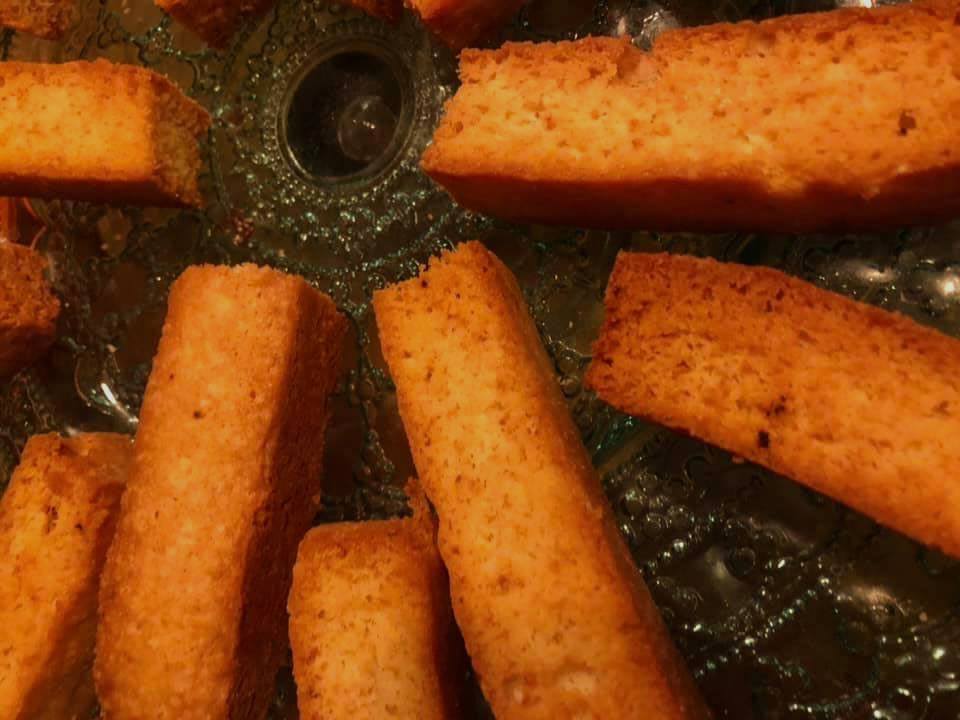 Preheat the oven to 325 F.
In a medium-sized bowl sift together the all-purpose flour and baking powder. Set this bowl aside for later.
In a separate bowl, use a stand or hand mixer to beat the butter till it becomes soft and creamy. Medium speed usually works great! 
Add the sugar gradually and cream the butter and sugar together till it becomes smooth and creamy.
One by one, add the room temperature eggs! Beat the whole mixture at medium speed till it comes to a smooth consistency.
Next, add the splash of vanilla extract to the bowl, and mix.
Last, add the flour and baking powder slowly into wet ingredients. Make sure to put your mixer on a slow speed to ensure the dry ingredients don't end up everywhere! 
Once the dry and wet ingredients have been combined, beat the mixture for two minutes or until it looks smooth.
Pour the batter into a square cake pan.
Bake the cake in the preheated oven for 40 minutes.
After 40 minutes pass, take the pan out of the oven and allow it to cool for 10 minutes. After 10 minutes, cut the cake into thin slices. Be careful, as the loaf will be soft at this point!
Next, reduce the temperature of the oven to 300 F.
Arrange the rectangle slices on a baking tray lined with parchment paper. Leave some space in between them.
Put the tray into the oven, and bake for 10 minutes. After that time is up, take out the tray and flip the rusks to bake the other side.
Put the tray back into the oven and bake again for 10 minutes, still at 300 F. 
After the second bake, each side should be a beautiful dark golden colour! 
Allow the cake rusks to cool completely, and enjoy the cake rusks with a hot cup of chai!