Arts & Culture
Campus & City
This sister-run publishing company is turning obstacles into opportunities
After being rejected by traditional publishers, Aisha Yusuf and her sisters decided to take matters into their own hands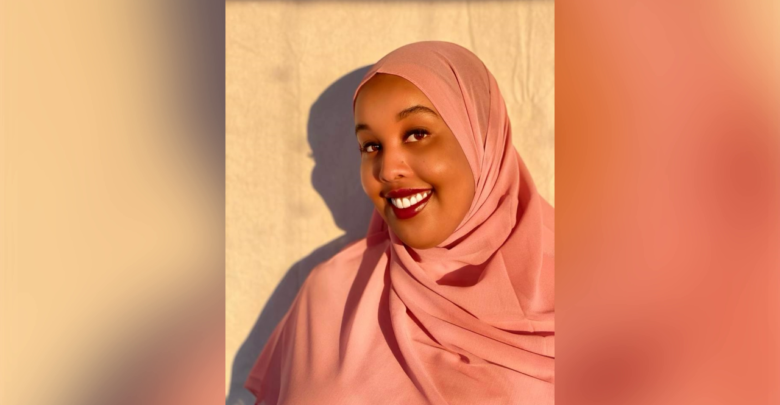 Have you ever thought to yourself, "That would be a great idea for a story," "That's a narrative I've rarely seen in literature," or, "I think I could write that"? You would have something in common with Aisha Yusuf.
Aisha Yusuf is the co-founder and CEO of Abāyo House, a new Canadian publishing company that she created alongside her three sisters completely from the ground up. Yusuf is also the author of Race to the Finish Line, a mystery novel about Aaleyah Ahmed, a young Black Muslim woman who moves from Canada to small town America, only to uncover her new hometown's dark secret and embark on an unexpected adventure.
Yusuf has a background in communications and has always had a love for writing and storytelling. She is passionate about the diversification of literature and bringing to light the stories of under-represented voices.
When asked what inspired her to write Race to the Finish Line, Yusuf mentioned that it all started with a daydream.
"[I] just an idea that wouldn't leave me alone and I knew I had to write it down," Yusuf said. "I wrote 10,000 words in high school and then left it alone for a few years. I noticed the document amongst my university assignments years later and I opened it up again. I still really liked the story and decided to finish it. I finished it within three months."
Often author's write characters into their stories that represent real people they know, and according to Yusuf, that was definitely the case with Race to the Finish Line.
"I created Aaleyah subconsciously with myself and my own experiences in mind. My intention was to create a character that represented a young Black Muslim woman that didn't fall into the classic tropes."
Those tropes include storylines involving terrorism or running away from family/culture, neither of which have never been Yusuf's experience. Instead, she instead wanted young Muslim girls to see themselves as the heroine of the story.
After editing and completing her novel, Yusuf was now faced with the challenge of finding a publisher.
"There are five big traditional publishing companies in the U.S. and it was my goal to get my book published by one of those companies," Yusuf said. "I kept getting rejection after rejection, having them say that they didn't feel confident in publishing the story even though they really admired and liked the character of Aaleyah.
"I realized that it meant my story was good, just that it didn't fit the type of narrative they wanted to see."
Unfortunately, Yusuf's story is just part of a wider trend in young adult (YA) literature. Out of 3,716 YA books surveyed by the Cooperative Children's Book Center in 2019, only 11.9 per cent contained a Black protagonist. This same survey found that books about white protagonists and animals were far more prevalent than the number of stories with BIPOC protagonists.
So Yusuf decided to create her own publishing house, and after teaching herself the entire process one YouTube tutorial at a time, she found a way to publish her story.
"It turned out that writing was not the hardest part of this whole process, but rather establishing a publishing house," Yusuf said. "We took it step by step, tackling each task one by one, and then at the end we were able to look back and say, 'We did that.'"
It's one thing to write a book and have it speak to audiences and be successful, but knowing how to publish and market it requires real business acumen. Yusuf described how she and her sisters studied the market, trends, costs, and how bookstores were doing in a post-pandemic market.
"We feel the future of bookstores is online, and by self publishing the way we did — non traditionally — we could dream up something new," Yusuf said. "There was no limit and that was freeing both for the publishing end and the writing process."
Most authors don't imagine themselves becoming CEOs when they embark on the journey of writing and publishing a book, but for Yusuf, this is just the first step in a much larger dream.
"Now not only can I write my own stories and publish them, I can help publish other authors' stories and get their voices out there too," Yusuf said. "This has helped me to dream even bigger than before".
Yusuf also had the unique opportunity to work alongside family, which is not something most authors can say.
"People say to never work with family, but my sisters are the best coworkers and team I could have ever asked to work with," Yusuf said. "That's where Abāyo comes from — it means 'sister' in Somali. We wanted our brand to mean a feeling of safety and support, [which] family is to us all."