Arts & Culture
Nation & World
Supernova shoots for the stars with its portrayal of dementia and queer love
Harry Macqueen's modern romance shows a side queer love that is often overlooked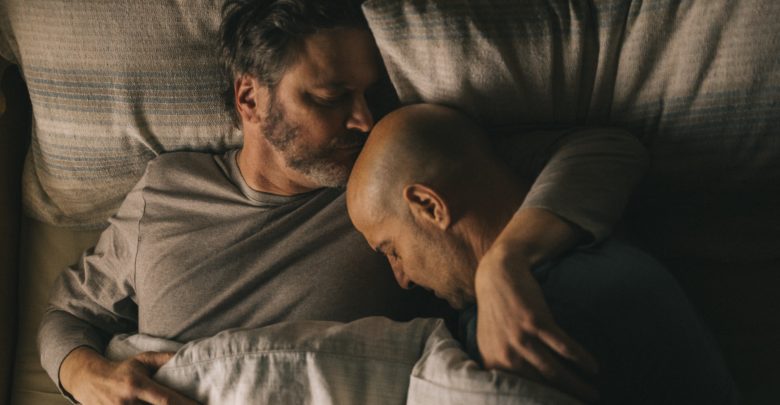 At a time when travelling is not possible, this wholesome road trip movie was a nice change of scenery from the piles of snow I see outside my window every day.
Supernova (2020) is a modern love story about Sam and Tusker, long-term partners of 20 years who take a nostalgic road trip down memory lane. Tusker has also been diagnosed with early-onset dementia, and as his condition worsens, the couple's visions of their future together collide as secrets and private plans unfold. In the end, they both have to confront what it means to live, laugh, and love as Tusker reaches his final moments with Sam.
Supernova brings you along for the ride with its stellar cast and crew. Academy Award-winner Colin Firth and Academy Award nominee Stanley Tucci star as Sam and Tusker. Supernova's director and writer Harry Macqueen is also a successful actor who began his filmmaking career with Hinterland (2014), the UK's first fully carbon-neutral feature film.
Supernova's accurate portrayal of how dementia affects the body was heavily influenced by the extensive research of Macqueen and his team, as well as their partnership with The Wellcome Trust and the University College London's Dementia Research Centre. Personal stories from dementia patients and their loved ones — including Macqueen and producer Emily Morgan — also shaped Sam and Tusker's shared experience with the disease.
One of the reasons why I was drawn to Supernova is because of its inclusion of a same-sex relationship that does not shape the narrative. I understand the need for showcasing LGBTQ+ experiences in movies, but it becomes problematic when most of them use events like coming out as the main source of conflict. Highlighting life after these events is crucial as it shows young LGBTQ+ people that they can have happy and wholesome domestic lives, just like heterosexual couples.
Another reason why I was drawn to Supernova is the film's cinematography and its musical score. Sam and Tusker's road trip is accompanied by the beautiful aesthetic of England's Lake District, grand pianos, and a nine-piece string section. All three create a peaceful and welcoming atmosphere that I had to pause and rewind a couple of times just to savour.
Supernova is one of those films that lets the audience interpret their own meaning of the film's events. As someone who theorizes every plot point before it unfolds on screen, it was a delight to use my thinking cap to draw my own conclusions. Macqueen talks about using this type of storytelling to get the audience to "think more about how we treat one another."
Overall, I appreciated how Supernova tackles serious topics in an engaging way. I suggest that you prepare yourself physically and emotionally though, because I probably used up at least half a box of tissues while watching and processing the movie.
Supernova is being released in Canada by Mongrel Media.