Arts & Culture
Campus & City
Paul Twa memorializes 2020 with his Year in Review
The U of A alum is giving us a new way to think about a year that felt unimaginable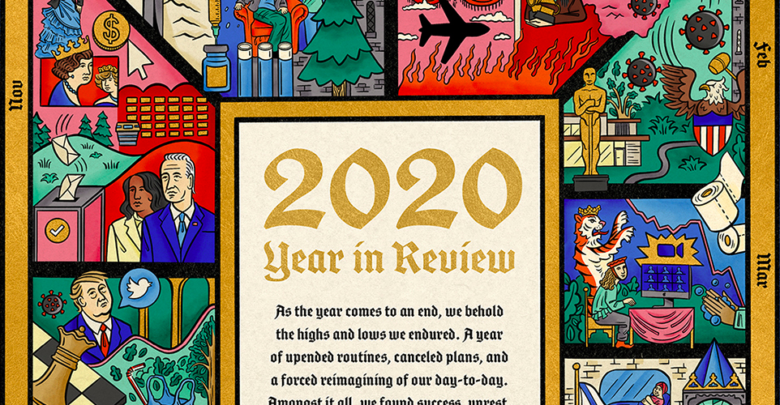 A picture is definitely worth a thousand words, and that is perfectly reflected in Paul Twa's 2020 Year in Review, a 12-pane illustration memorializing a year we won't soon forget.
Although Twa is a graduate of the University of Alberta's bachelor of design program, he credits his artistic talent to his grandmother, whom he never actually met. The idea for the year in review project came from a gift to his grandfather from his grandmother in which she illustrated important events from her life and world events, starting from the year of their anniversary.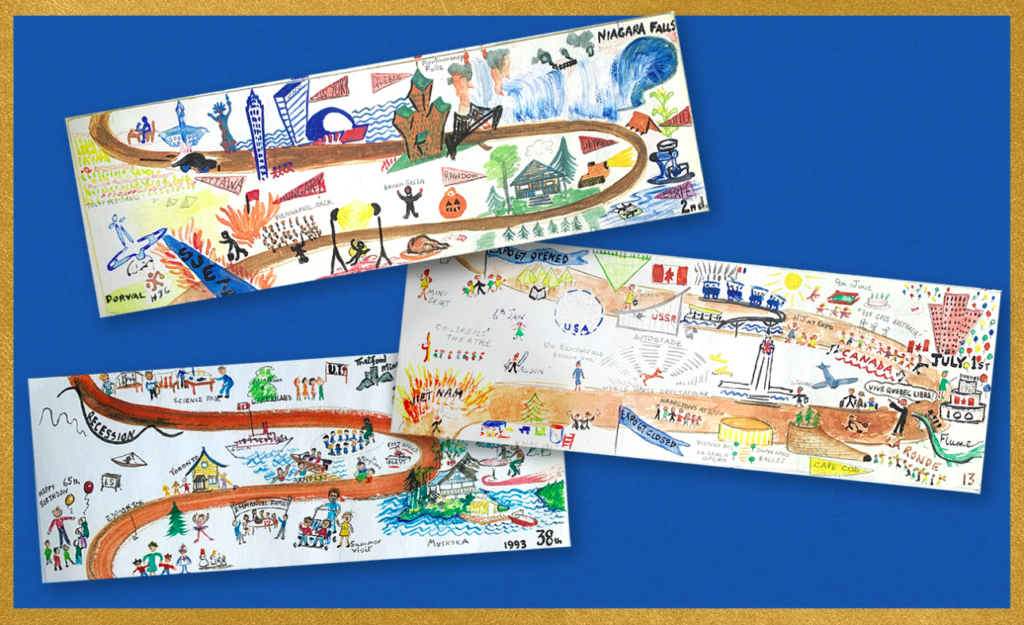 Twa got the idea to produce his own version of this family tradition in the last few months of 2020. He decided to show how he visualizes time with a clear vertical rectangle, with each side reflecting different months and seasons.
"I found people were more curious about my grandma's work than mine and wanted to know more about her work," Twa explained.
Twa thought it would be worth creating the project because 2020 was such an eventful year. He decided to further highlight 2020's historical significance by adding a medieval touch.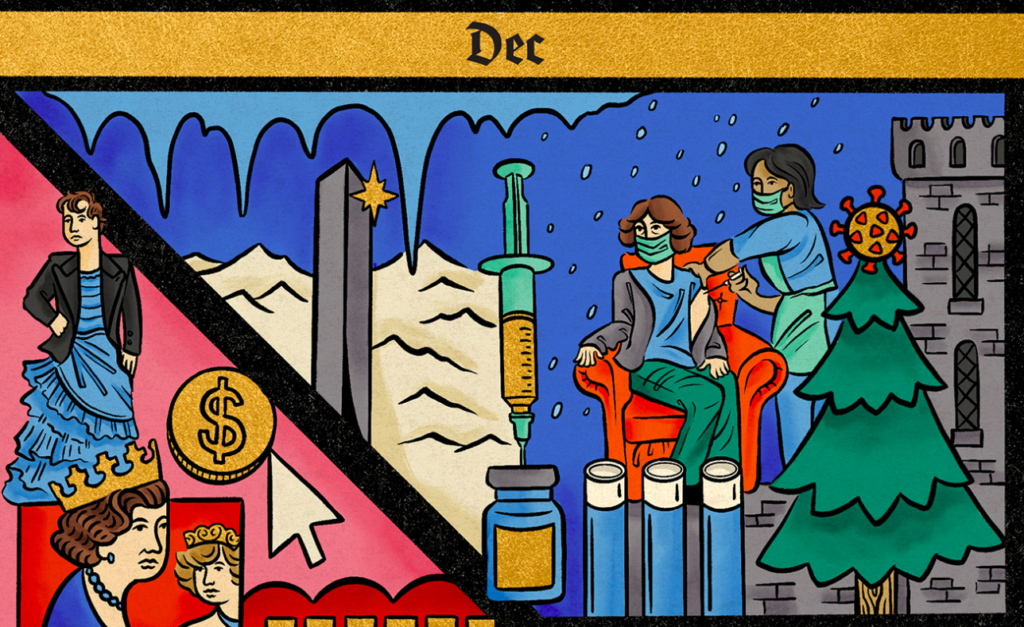 Twa plans to continue the project on an ongoing basis and create a review every year. He feels that the importance of the project could increase over time, especially for future generations.
Twa's year in review has already proven to be a hit, and it's the kind of piece that only gets better with age. In fact, the response so far has been so positive that Twa is thinking even bigger for future projects.
"It would also be a good idea to create reviews for certain decades of even centuries to reflect all that has changed in a particular decade or century."