Arts & Culture
Nation & World
Lizzy McAlpine provides relatability, comfort, and peace with the album Give Me A Minute
McAlpine's 13-track saga is a folksy exploration of love found, lost, found again, and then lost forever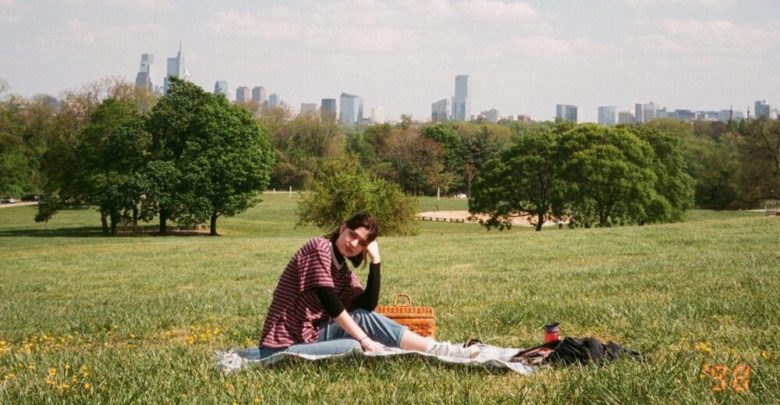 I found Lizzy McAlpine's Give Me A Minute rather organically, after the YouTube autoplay feature suggested the album like a friendly neighbourhood FBI agent. 
The 13-track album is an exploration of McAlpine's experiences of love and heartache while studying abroad in Spain. Although I personally haven't been in a relationship, I can imagine what it's like to love and to lose someone. After I discovered Give Me A Minute, it became a comforting hug that I could hit play on whenever I was feeling down.
McAlpine produced Give Me a Minute with her Berklee College of Music classmate Philip Etherington. Aside from posting frequently on her Soundcloud and Instagram, McAlpine also has a massive following on TikTok where she posts covers like "Burn For You" from Tiktok's Bridgerton musical, as well as originals like "You ruined the 1975."
McAlpine said in a statement that she tends to write a lot of songs whenever she goes through a big change in her environment or in her personal life. On Give Me a Minute, she tells her story through simple yet introspective lyrics paired with folky, cottagecore-esque instrumentals.
The first half of Give Me A Minute talks about the reasons why relationships end, and their aftermath. "Over-the-Ocean-Call" discusses a breakup, with the track's pop groove representing the distracted state of mind of trying to find the right words. The outro from "Over-the-Ocean-Call" and the transition into "I Knew" both explore the bittersweet nature of holding onto happy memories while knowing a relationship will eventually end. "Give Me A Minute," "Nothing / Sad N Stuff," and "You, Love (Interlude)" talk about saying goodbye to an ex, whether it's leaving the space you once shared or returning their belongings.
Then there is a period of uncertainty with "Where Do I Go?", a track that asks about what lies in the future after experiencing a huge loss. In the midst of a pandemic that has halted our lives, a lot of us might feel a similar sense of loss and confusion, as if we were stuck in an uncomfortable limbo. McAlpine answers those question with "To the Mountains," which I think is a good place to reflect and feel at peace with yourself.
The second half of Give Me a Minute discusses the anxiety that comes with a new relationship. "Means Something" and "Same Boat" talk about the hesitation and confusion of a potential relationship. "Pancakes For Dinner" — the song that started my obsession with this album — reminds me of that excited anxiety that comes right before confessing your feelings. "How Do I Tell You?" describes the discomfort of holding on to an ex while entering a new relationship. Those fears eventually disappear in "Apple Pie," which finds McAlpine describing home as being wherever you are with the person you love the most.
Give Me A Minute ends with "Headstones & Land Mines," a song about being apathetic when a loved one dies. The song features the clever line "And they hug from six feet," which references both the expression of burying someone "six feet under" and standing six feet apart while social distancing. I appreciate the sweet sounding strings accompanying the bitter imagery of an empty house haunted by memories made with the ones you've lost.