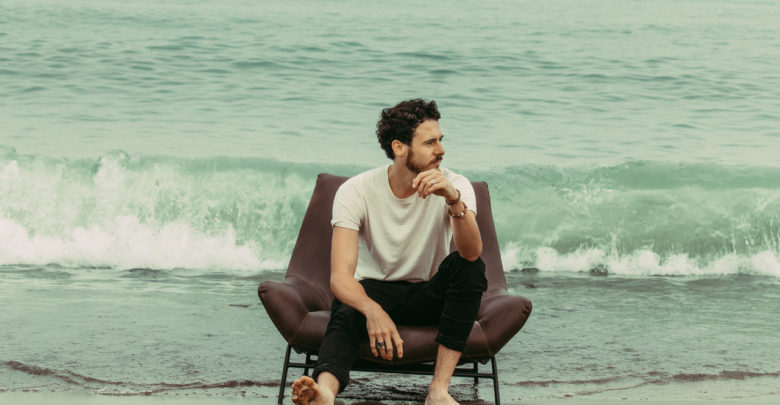 Jordan Hart is an up and coming Alberta-born singer-songwriter. OnMarch 12, Hart released his debut EP Only Pieces of the Truth through Believe Music and other streaming services. The project is a dedication to the complexities of human connection and a message of love and diversity. 
Until now, Hart has been building his career through live performances, but he is now making his name as a recording artist. Hart describes this shift as a new beginning, and he chose the title Only Pieces of the Truth in part to suggest that.
"This EP only speaks into pieces of my life and my truth," Hart said. "While there is a lot of me that is exposed in these songs, I feel that I have so much more to say."
Hart also expressed both excitement and nervousness about this change in his career.
"I do miss the immediate feedback that you get when playing in a live setting, but it's been pretty incredible to read the comments of the incredibly supportive community that has been listening to this EP."
Only Pieces of the Truth is an eclectic mix of folk rhythms, meditative instrumentals, and wide-ranging vocals. Hart's unconventional and genre-bending style comes from his diverse taste in music, ranging from pop to film scores to experimental roots music.
The EP is the culmination of a journey that has led Hart through various styles and instruments, including epic orchestral instruments and single-instrument songs using guitar and piano, as well as collaborations with critically-acclaimed producers.
Only Pieces of the Truth is the kind of music you want to listen to while tent camping and hiking in the mountains. It sounds like the taste of homemade hot chocolate slowly sipped on chilly evenings or the way golden hour sunlight trickles through leaves. If the EP was a colour scheme, it would be earth tones: warm browns, dusty blues, and forest green.
Hart cites his love of the outdoors as a major influence on his work, comparing the beauty of the natural world to the intimacy of exploring "the depths of what it means to be human." A look through his social media and music videos makes it's clear that his love of being in nature and his musical talent are inseparable.
"I've always wanted my songs to stand alone with a single guitar strummed around a campfire," Hart added.
The track "Docks" opens the album with an experimental mix of sounds, like a question that is answered by the rest of the album. A low, instrumental hum flows like water beneath layers of gentle vocals and instrumentals. Hart even created his own instrument from scratch for the track, combining a synthesizer called Serum with other programs and effects, as well as guitar and piano.
Epitomized by the title track, the album tells a story of "wanting to love and be loved," rich with musings on love, connection, and the struggles of communication. Those feelings are beautifully expressed on "Only Pieces of the Truth" with the lines "staring at your door, I'll never knock."
The significance of the album's title and lyrics reverberates especially loud during the isolation of the pandemic.
"It can be difficult to communicate our complicated perspectives and emotions using nothing but an imperfect language," Hart explained. "This is especially problematic in a world where so much of our communication happens when we're not face-to-face."
In "The Light That Came Off You" and "First Night," Hart combines his wide vocal range with minimalist guitar chords and poetic lyricism. "Freedom" brings a refreshing, upbeat optimism that contrasts with the wistfulness of previous tracks.
Finishing the album with Hart's characteristic minimalism, "Whole" uses his delightfully surreal wordless vocals to complement the instrumentals. It closes with a nostalgic energy, making you feel as if you are missing something you never even had.
Many artists weave charity and activism into their art, and Hart is no exception. In 2019, he completed a 100-day busking challenge and donated the proceeds to L'Arche Canada, a charity that provides support and community to people with intellectual disabilities.
According to Hart, the challenge "came together on a whim," and it led him on a journey that was both personally meaningful and musically inspiring.
"There were many highs and lows, but it was an incredible experience," Hart said. "Sitting around a table in these communities, I have always felt valued for who I am beyond titles, money, and material."
Inspired by his experience with L'Arche Canada, Hart hopes that Only Pieces of the Truth can be not only a work of art, but a call for respect, dignity, and humanity.
"If there's only one thing that I could have people take away from the message that I am trying to help shed light on, it would be to ask that they give people with intellectual disabilities as much of a chance as they would give anyone else to become valuable members of their lives."