Arts & Culture
Campus & City
Arts as architecture: a conversation with Peter Hide
Whether you realize it or not, you're probably already familiar with a lot of Peter Hide's work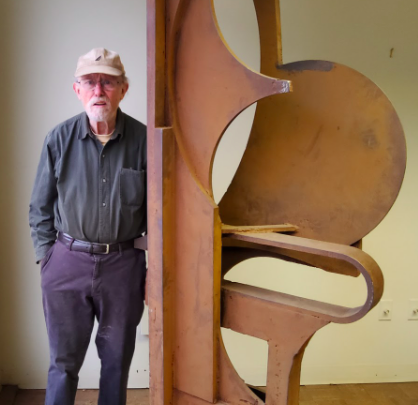 Have you ever seen A Sculptor's Life or viewed Full House in front of the Winspear Center? What about the strange, monumental pieces of welded metal found across Edmonton's public art scene? Despite their medium, Peter Hide's sculptures have subtly infiltrated much of Edmonton's public space, the city where he makes his workshop and home. 
Peter Hide is a University of Alberta professor in the faculty of fine arts, and for four decades, his work has pushed forward his aesthetic sensibilities as well as a firm commitment to his artwork.
Before moving to Edmonton, Hide was a student of Sir Anthony Caro, a highly respected abstract sculptor from the 1960's. Hide also worked for Caro as an assistant, as well as established a studio in the United Kingdom in 1967. Hide accepted an invitation to teach at the University of Alberta in 1977, and he has been part of our campus for more than 40 years.
So what artistic tradition does Hide's work come out of? Some would say Pablo Picasso's Cubist period, however, according to Hide, abstract structuralism was already in progress before Picasso, with the Spanish artist being the exception rather than the rule.
"I think it was unusual with Picasso. I think that he, more or less, really invented abstraction, but he couldn't have done that without Cézanne before."
Hide cites Alberta's multi-layered environment — the mixture of prairie, woodland, and mountains that the province is known for — as one of his primary reasons for moving here. This makes his works particularly applicable to Alberta, especially when you consider the role of the province's former steelworks industry in providing material and inspiration for his sculpture, before it began to decline in the 1970s.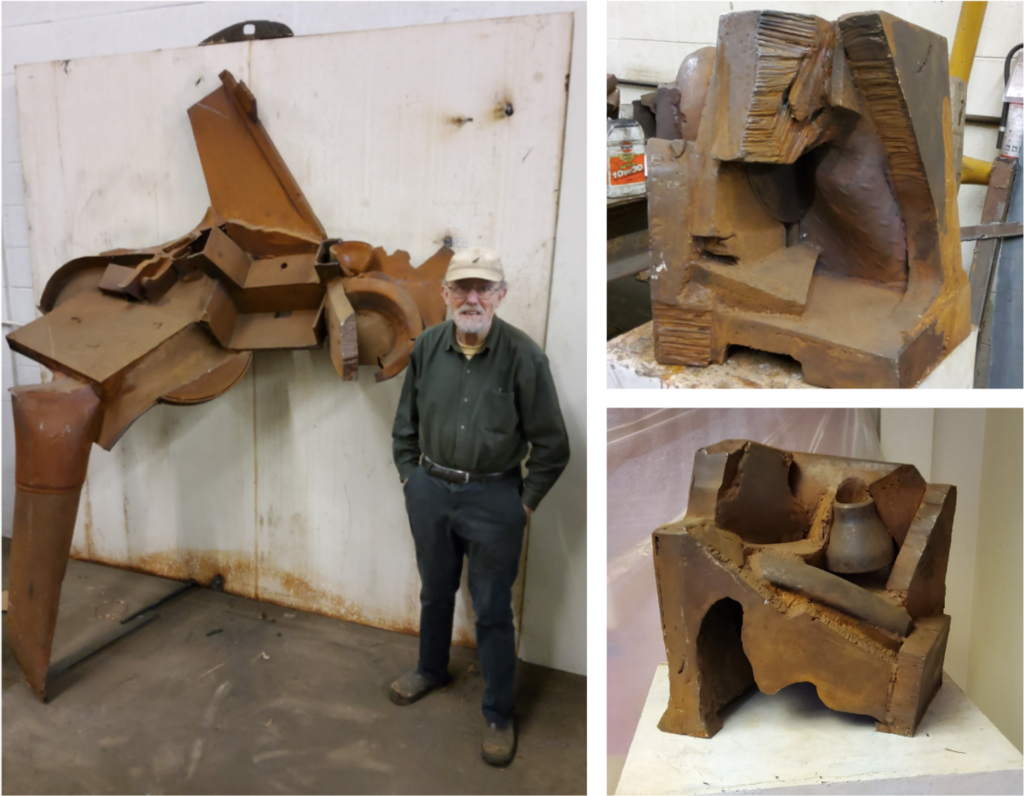 But how could a sculpture as large as Odalisque be easy to overlook? Although Hide's reputation speaks for itself, it may be due to the dispersion of his artworks, their aesthetic sensibilities, and their ability to compliment landscapes, architecture, and galleries.
The flexibility of Hide's abstract structural artworks is best seen in monumental pieces like Peter Hide @ The RAM, an exhibit at the former Royal Alberta Museum building. Various other pieces also possess that flexibility and variability, despite their medium and heft.
Another great example is Crown Royal, a smaller workshop piece which uses compaction to showcase finer angles and interesting explorations of depth.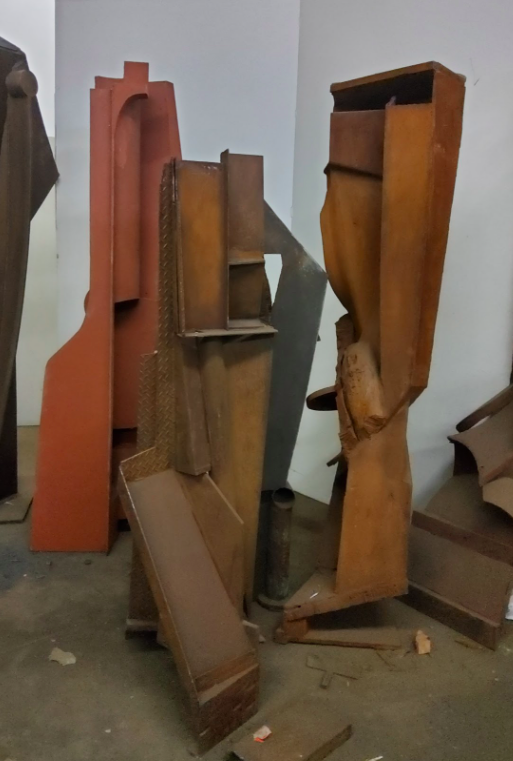 When asked to reflect on his artistic process, Hide was blunt.
"Each sculpture has to justify its size," he said.
Hide's advice for young artists was equally direct. 
"You've got to be afraid of fashions and fads and you've got to find out what you have to understand about the best artists of your father's generation and your grandfather's generation."
So why should the average student at the U of A care for the legacy of Hide's work? Because whether you're a fine arts student looking for a graduate program, a busy staff member, or just an interested passerby, Hide's works embody a durable abstraction that shapes the surrounding architecture into something widely appealing. They also might take your mind off that overdue English paper.
Given the lack of publicity of Hide's works on campus, perhaps a game of hide and seek is in order, one where you can discover something new and recognize an artist whose career has defined much of Edmonton's landscape. As an artist, it seems that Hide has bent with the wind, yet remained rooted in his work.