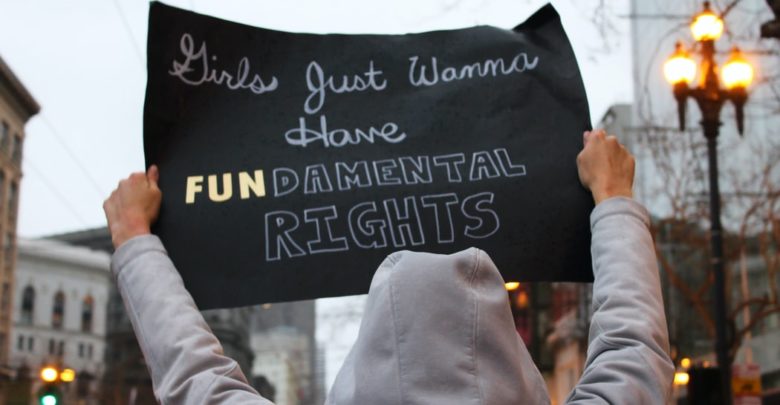 For all of the posturing and pontificating about equality and diverse representation at post-secondary institutions, the facts belie the rhetoric. Shocking data released earlier this year highlights the gender pay gap at Canadian universities, including our own campus.
According to Statistics Canada, a male faculty member at the University of Alberta makes, on average, approximately $19,000 more than their female counterparts. This trend, seen throughout Canadian universities, becomes greater the more research a university participates in. What does this say about systemic discrimination in Canadian post-secondary institutions?
As a female student, these statistics are disheartening to say the least. Many students consider academia as a viable and secure career option. However, knowing that the pay gap is still prevalent in academic settings will deter many female students from pursuing this career field.
Not only does it deter female students from working in universities, these statistics are discouraging to hear as a student; why work so hard to have a good GPA and be successful if you will not be compensated for it?
The wage gap becomes readily apparent upon graduation, and it is not unique to academia. Female post-secondary graduates generally earn 12 per cent less than men one year after graduating; this increases to 25 per cent after five years. Larger gaps are seen in fields such as medicine and dentistry.
These statistics demonstrate that women in academia, and in general, face systemic barriers in hiring, career advancement, and career longevity. These barriers are described in the phenomenon of the "leaky pipeline:" there is a substantial decline of women from post-doctoral fellowships and academic positions, even though there is approximately equal representation of women and men in STEM PhD programs.
Women in academia face challenges not shared by their male colleagues; there is a lack of mentors for female fellows, and a lack of support for new mothers. Female faculty members with children often participate in administrative work, a field that is frequently devalued by universities but allows adequate flexibility for childcare needs. By participating in administration, women in academia are unable to participate in the amount of research needed to secure a tenure position.
These challenges are felt by all women in academia, but they are more prevalent for women of colour. According to data from the 2016 census by Stats Canada, female professors who were visible minorities earned 32.2 per cent less than white, male professors. Compared to the 2011 census, wage gaps between women of colour and white teachers are growing.
These differences of pay are deeply rooted in systemic problems in post-secondary institutions. While there are major issues of equity among faculty members, the University of Alberta is trying to take steps to narrow the gap.
In 2019, female faculty members were given a lump sum and a raise based on their years of employment at the university. As well, with the population of professors getting older, women are more represented in associate professor positions.
However, the magnitude of these changes have not accounted for the $19,000 average difference; the rank of associate professors does not explain the gap, and the raise for female faculty members amounted only to a 5.8 per cent increase.
While the wage gap is a difficult phenomenon to "solve," there are many viable steps the university can take. There should be more flexible childcare options available to staff. There needs to be policy reform on the amount of research required for tenure in relation to mothers; female academics should not miss out on career advancement because they do not have the support available to conduct research after their maternity leave.
Further, representation is important. There needs to be more mentorship programs designed for women. There shouldn't be a large decline in female fellowship candidates and positions in academia; there should be natural advancement for these candidates.
By providing female mentors to female post-doctorates, more women would be compelled to pursue academia, reducing the leaky pipeline phenomenon. As well, initial salaries are lower for women, partly due to women not negotiating salaries in the employment interview. By having a mentor, female candidates will better understand what they need to negotiate and ask for when starting their careers.
These changes are only just the beginning. They do not address the magnitude of the pay gap prevalent at the U of A, and they do not address the systemic barriers women of colour face.
Simply put, there should be equal pay for equal work, and equal opportunities for all. After years of inequitable pay levels, now is the time for policy to match the university's rhetoric on equity, diversity, and inclusion.