Arts & Culture
Lifestyle
The Hobby Hole: Bullet journalling
This aesthetic journalling system is pretty and practical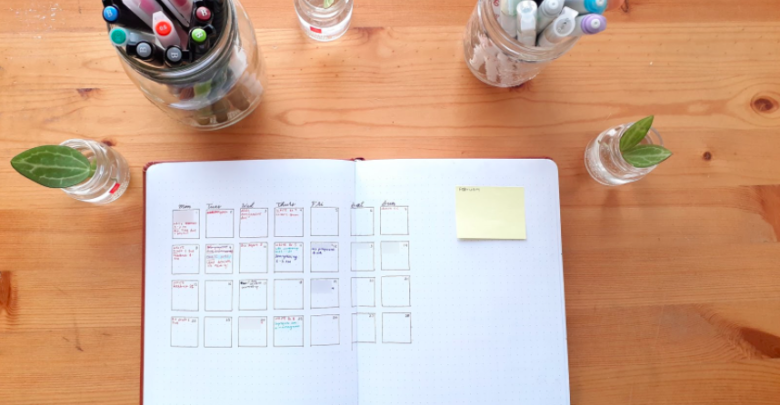 Bullet Journal, "BuJo," dot grid notebook. These are all names for the rapidly growing trend of tracking your life in a simple, dotted notebook. 
Although the practice has since taken on a life of its own, the Bullet Journal was originally coined by Ryder Carroll, a digital product designer who used the method to keep track of his thoughts in light of his learning disability.
Carroll's bullet journalling tutorial features a minimalistic layout for monthly, weekly, and daily to-do lists. Lifestyle bloggers have since adapted Carroll's straightforward design to feature elaborate drawings, even branding their own products like Toronto artist Amanda Rach Lee.
As aesthetically pleasing as these new spreads are, the level of detail used by Bullet Journal Instagrammers has deviated significantly from Carroll's initial method. That is partly why I never considered bullet journalling myself, despite being a meticulous planner. It just seemed like too much work. Who has time to list all of their tasks in a beautifully drawn work of art and then actually do those tasks?
However, there was one aspect of bullet journaling that appealed to me. You can start your journal at any point in the year, and if there are extra pages, you can just use them for the next year. As far as paper planners go, Bullet Journals seem less wasteful.
I decided to give bullet journaling a try in January. So far, I have had two main takeaways. First, unless you (a) have a lot of time, or (b) are an incredibly skilled artist, the Instagram-versus-reality gap is real. Secondly, you can approach bullet journaling however you want. The whole point is that it's flexible and doesn't have to be perfect. 
I opted for a cheap notebook from Michaels. They carry a wide array of Artist's Loft "dot journals" that resemble Moleskines, but are way more affordable.
Knowing there was no way that I would sit down every month to trace out a calendar, I started out by drawing plain monthly grids for January through April. The plan was to decorate each month's page, but as luck would have it, February is still blank.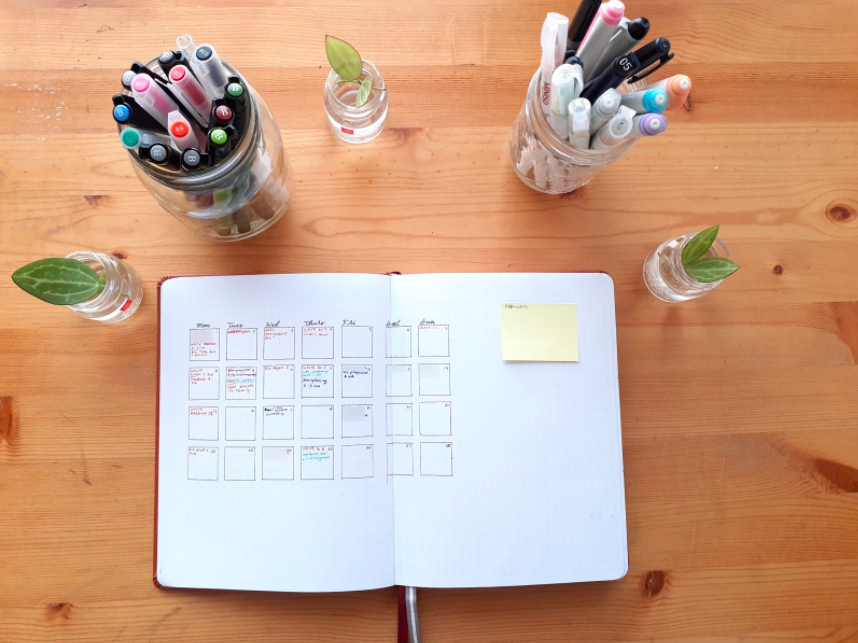 Between each month, I left pages to plan each week. I've tried a few different weekly layouts.
This was by far the simplest: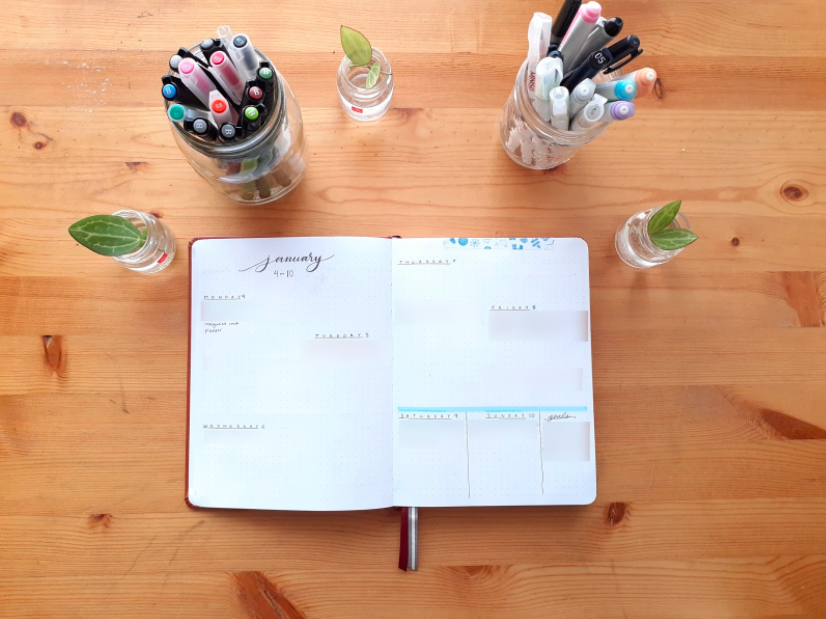 I tried getting a little more creative here, with a column for each weekday: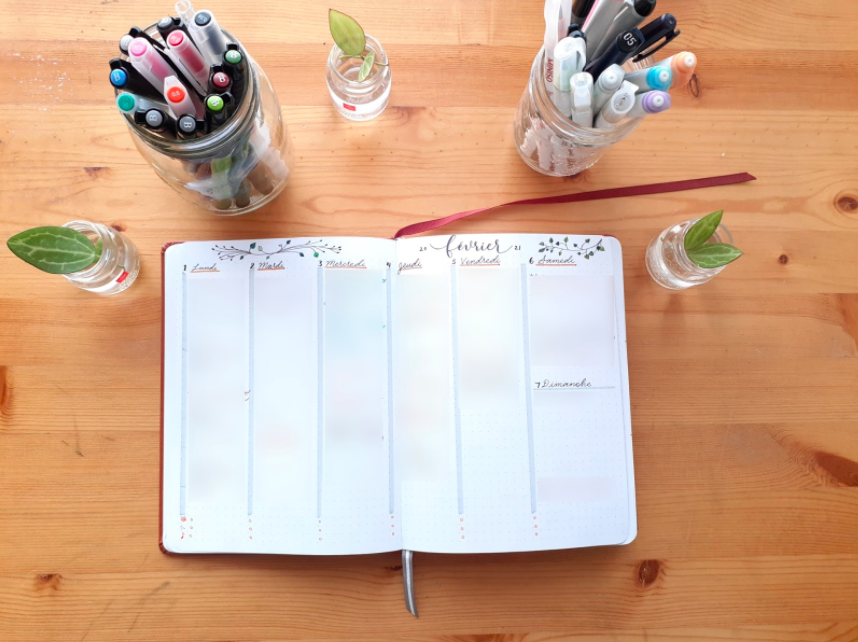 This last one was fun and straightforward! I decided to circle back to a simpler layout and I added some lanterns for Lunar New Year, as per Amanda Rach Lee's tutorial.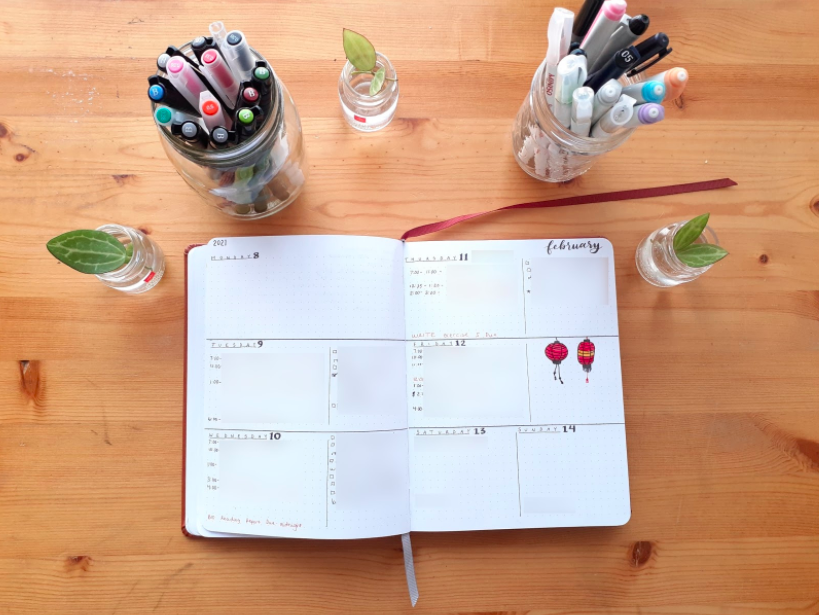 There you have it! While I'd definitely take the Bullet Journal craze with a grain of salt, I've found that it's a good excuse to just sit and draw for half an hour. If you're not too worried about making it perfect, it serves its purpose as a fun place to keep track of your endless to-do lists.