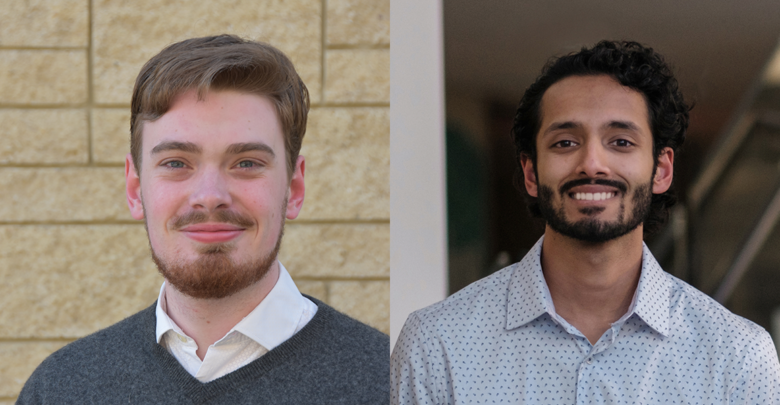 This article expresses opinions based on The Gateway Forum of the Students' Union 2021 Election on February 23, 2021.
You've heard the words online proctoring and Smart Exam Monitor (SEM) probably everywhere you go this year. Whether it be news websites, social media, or online forums, it's a hot topic that is at the centre of this year's Students' Union elections.
Two candidates in particular, vice-president academic (VPA) candidate Abner Monteiro and presidential candidate Rowan Ley have this as part of their platform. Monteiro mentioned during The Gateway's election forum on February 23 that he wants to ban online proctoring completely. Comparatively, Ley wants "severe restrictions." This leads to some questions: which position is better, and which one is more realistic?
A complete ban of online proctoring is definitely a more favourable approach. This is the stance VPA candidate Monteiro mentions during the forum, but differs slightly from what is actually on his platform.
Monteiro does mention wanting to tackle online proctoring in his platform, though no mention of a complete ban, instead saying that student advocacy is the way to tackle such issues.
Online proctoring comes with many problems, from being unfair to international students, inaccessible to students who need accommodations, and creating unnecessary stress for students during an already chaotic period. The current SU has been calling for a complete ban on online proctoring throughout the 2020-21 school year, and though a task force has been formed, nothing has gotten a ban in place yet. Any changes to online proctoring would require higher level governance approval, like through General Faculties Council. It is not completely unreasonable to ask, either. Several Canadian universities have succeeded in banning online proctoring.
The University of Calgary has a statement stating that no class will utilize online proctoring or SEM for the Winter 2021 semester, Despite the UASU's continued fight for a complete ban, the fight is still ongoing. Taking into account the fact that a different university has had success with a complete ban, it seems that the U of A is lagging behind. This makes it seem less realistic to fight for a complete ban, and leads to looking at the benefits and detriments of partially-banned online proctoring.
When presidential candidate Ley was asked about the issue, he veered more toward a partial ban, to avoid taking an "absolutist position." His platform specifically says he will advocate for "severe restrictions" in relation to online proctoring software. 
What would a partial ban mean, though? A complete ban connotes that absolutely no proctoring will be used. A partial ban would assume a ban on proctoring, but the professors would still be able to apply for it in limited circumstances. Monteiro did promise to work towards a similar system but only if his advocacy on a full ban is unsuccessful.
Often, SEM and online proctoring depends on the class, professor, and faculty. An English class is more likely to have a final essay than a proctored exam, whereas 100 level psychology classes are more likely to use these systems.
Overall, a complete ban on online proctoring may be ideal, but considering we have gone almost two full semesters without substantial success, a partial ban may be more likely.
This article expresses opinions based on The Gateway Forum of the Students' Union 2021 Election on February 23, 2021.