Arts & Culture
Campus & City
"Digital Rush:" A Q&A with singer-songwriter Nina Mahl
Nina Mahl is hoping to break into Edmonton's music scene despite being stuck inside like the rest of us.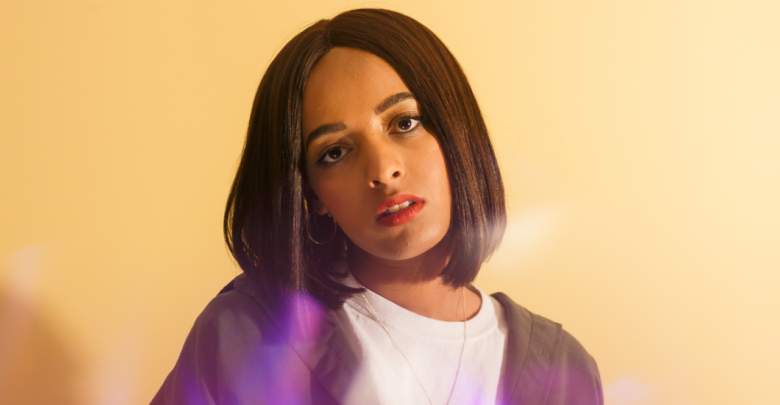 Nina Mahl is an Edmonton-based singer-songwriter who recently debuted with the single "Not the Cure." Fresh from the release of her debut, the University of Alberta and Gateway alumna is back with her sophomore single, "Digital Rush."
"Digital Rush" is Mahl's anthem for our current online struggle, which is something that we can all relate to.
The Gateway recently caught up with Mahl to see what she has been up to and what we can expect from her in the future.
Responses have been edited for brevity and clarity.
The Gateway: Can you describe your musical journey so far?
I think I've always loved singing, but when I started singing in glee club — keep in mind that this was when Glee was really popular — I just knew it was my absolute favourite thing to do.
It's really been a journey of falling in love with songwriting since then. I've felt comfortable with songwriting in the past two or three years and it's now something I do every single day. Since I started enjoying songwriting, recording, and sharing music with my friends, I started feeling like, "Okay, this is something I can do a lot more seriously and spend more of my time on." I think I finally felt comfortable calling myself a musician.
What is the story behind "Digital Rush", and what influences led you to make it?
I tend towards more calm, soul, singer-songwriter styles, sometimes bordering on folk, but "Digital Rush" was a result of me listening to a lot of what I would call dark pop. A lot of Troy Sivan's catalogue falls into that category for me. Billie Eilish too, who I adore, and even just listening to Tinashe and Jhené Aiko and more R&B/pop influences that are still a little bit alternative.
What ideas go through your head when you're making softer songs, unlike "Digital Rush?"
Everything I write comes from very specific life experiences, whether that is confessing to someone that I have feelings for, feeling lonely on a Sunday, or something like that. I think a lot of artists can relate to that.
The best inspiration comes from negative emotions. When I'm happy, I don't necessarily feel like I have to process anything into song. It's more like therapy and it's become a way for me to calm myself down. I let out the knots in my psyche and the frustrations that I am bottling in and I just play them out for myself on the guitar or piano. I feel more calm because I can step outside of myself and understand what is happening from more of a third-party perspective.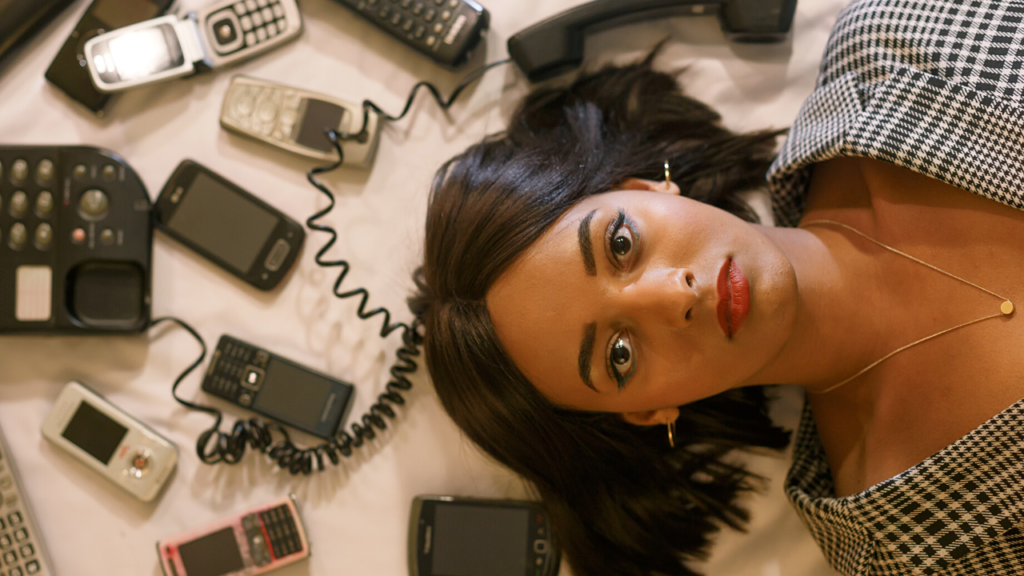 What are your future plans as a musician?
I'm just planning on getting my music out to the scene here in Edmonton. I feel like there are so many untapped talents in this city. I'm hoping not just for more people to hear my music because that is amazing and I'm sharing a part of myself with the community I love, but I hope to prompt other people to release the music that they have and be less afraid. There are so many talented people hiding in their parents' basement like I am right now.
What was your experience like volunteering with The Gateway?
It was so fun, I loved it! It feel like it was a bunch of people who were like me but with so many different past experiences and interests who all just loved writing and were curious minds. The most fun I had was going out and doing interviews and profiles. Sadly you're doing Zoom interviews instead of going on site, but I was lucky enough to be able to go to the Citadel or a Fringe show. As you can see, all of my articles were in Arts and Culture.
Actually meeting those creatives was really inspiring and it made me feel more connected with my city and love it more. It was all around a great time.
Is there anything that you do outside of music that you incorporate into your music?
I loved writing for The Gateway and I am still really into journalistic writing. I devour online journalism — I just love the New Yorker, The Atlantic, stuff like that. Oh and yeah, music journalism like Rolling Stone! I would love to write for those publications since it would give me insight into the world that I am in musically, but I never want to sacrifice one passion for the other.
Is there anything more about "Digital Rush" that you want to add?
"Digital Rush" is my anthem for 2020, very much like a confusing, paradoxical reflection on isolation and what it does to you. The perspective that I took on the song was very much Stockholm syndrome, like, "oh I'm just happy the way things are. This is life. I'm just scrolling through my phone and ignoring my friends until they send me memes."
Earlier in the year, I released a song called "Not the Cure" which is more reflective of my core style. It's a soul influenced, soothing mellow track that I hope people listen to as well. Both songs are quite different and I have things in the pipeline that I'm releasing in the next few months. I'm always working on stuff. It's just a matter of what feels right to release now, what's ready.