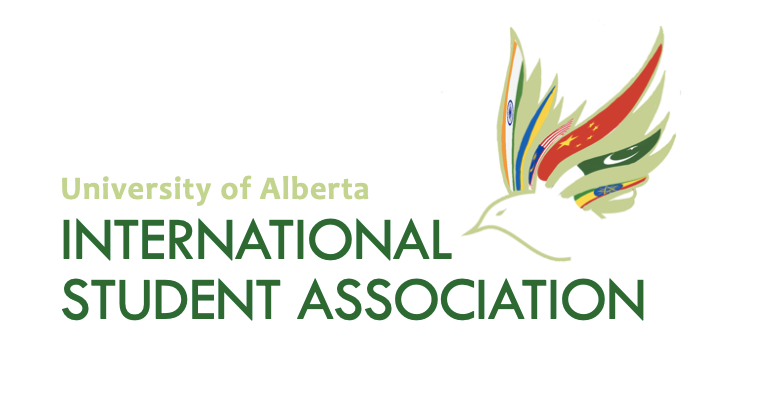 This guest column is written through a partnership with the University of Alberta International Students' Association and The Gateway.
The International Students' Association's (ISA) first annual general elections are in full-swing this week to fill the 40 seats on its council and eight seats at its board.
The ISA represents over 9,000 international students from about 155 different countries, making it the largest Student Representative Organization at the University of Alberta. It represents both undergraduate and graduate students across all campuses. After being revived last year and operating for a year under its founding members and appointed councillors, this highly dynamic and exciting organization will have its elections on February 9 and 10.
The ISA's board consists of the president and seven vice-presidents — each heading a specific department — who are responsible for the day-to-day executive functioning of the ISA. The ISA Council is the organization's highest governing and decision-making body with 21 seats reserved for undergraduate students and 19 for graduate students — in proportion to their enrolment at the university.
We had the chance to interview most of the candidates running for the ISA Board. More information is available on the ISA website.
In addition to these elected positions, the ISA has numerous non-elected director and coordinator positions for all international students to apply to! The recruitment application for open non-elected positions is available until February 15.
Candidates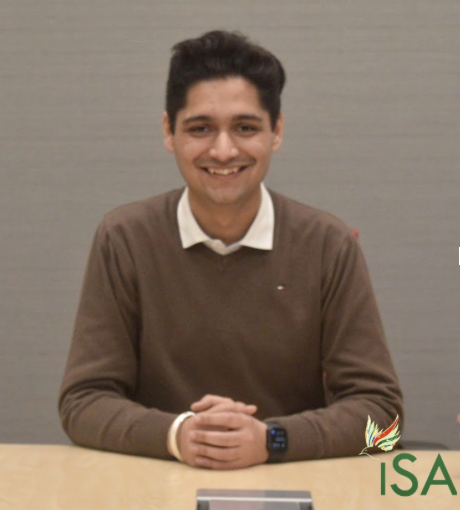 President
Vice-president (academic)
Vice-president (communications)
Ishan Arora
Mohit Sinha
Rama Taha
Gurleen Kaur
Co-vice-president (external)
Gurbani Baweja and Lucas Marques
Vice-president (finance)
Vice-president (graduate affairs)
Vice-president (internal)
Charvi Dhamija and Mobashhir Khan
Warren Leung Kam Tsang
Vice-president (student life)
Nikita Adekar
Safwan and Valencia Das
Responses to questions have been edited for brevity and clarity.
What is your vision for your department and what specific goals have you set for your agenda for the upcoming year?
Singh: Last year, we restarted the ISA and were both building and strengthening it when the pandemic happened. We were then pushed towards advocating for international student issues around online learning. Now, we are continuing to build and strengthen the ISA — and this remains my top priority. We need to lay a strong foundation so that the ISA can live for hundreds of years. ISA can best serve the community by ensuring it lasts.
In terms of goals, established connections are very important for advocacy. We have some good connections within the university and the provincial government but we need to focus more on connecting with the ISAs from other universities across provinces and with the federal government. Such networking will allow us to go to them easily for advocacy without having to explain who we are first.
Bid: My major goal is to increase revenue streams for ISA so that we can dedicate more efforts to student issues and student events. One major way of doing this is to increase connections with potential sponsors for the ISA. Companies like banks can invest money and expertise in the ISA and our activities in return for the prospect of advertising to over 9,000-plus students. Talks are also underway for a dedicated fee unit for ISA.
Baweja and Marques: We will continue and finish the three different projects we started last year, including:
creating an alumni association of ISA members;
establishing three committees that will have delegates to the ISA from different student groups on campus, different faculty associations, and residence associations; and
collaborating with more international student associations across Canada.
Quaye: My interest is in diversity and inclusion, and giving a voice to marginalized people. The ISA gives me the opportunity to understand the dynamics of that.
The primary responsibility for the academic portfolio is to act as an advocate for international students' academic interests. Presently I'm thinking about events that will be of importance to international students, and planning and coordinating academic initiatives. Many students after graduating feel abandoned about what to do after that. One of the primary things I want to do is to institutionalize events directly contributing to the academic interests and career readiness of international students. This includes providing them information on career pathways or further academic pathways after graduation, and information on fitting into the Canadian professional system or how to take their University of Alberta knowledge to their communities back home.
Arora: I've heard from many students studying remotely in different countries that they have little live interaction among all the asynchronous classes. I want to provide opportunities and events almost every week for students both in Canada and those outside of Canada to interact, share their experiences and stories, and learn alongside peers.
Taha: Delivering clear and concise information for international students, including all refugee students, is my and the department's main goal. And our other goal is not only to hear the voices of international students but to take action and deliver those voices to those who can take action. Taking into account the students on Augustana and Campus Saint Jean is also very important.
Sinha: I have three key agendas. Firstly, is the fast and timely dissemination of information on opportunities for international students. The second is to promote diversity by highlighting different events and celebrations of different cultures. The third is to ban mandatory 2 a.m. classes that affect the health of many international students.
Pal: I want to deal with specific issues that relate to graduate student matters, especially financial matters. The pay received by graduate students is not the same in all departments and that is not right. I want to gather more data and have a campaign so that all students regardless of whether they are from the faculty of arts, or the faculty of engineering, or any faculty, have a similar pay scale.
As international students, we may be accustomed to a different kind of atmosphere and I want to organize workshops for the development of graduate students in this regard.
Tsang: I would focus on improving the internal workings of the ISA. This includes setting ground rules for how ISA members can communicate with each other and the community in effective ways, and educating ISA members to help them understand the needs of the community and advocacy.
Charvi: The ISA is the biggest association on campus and helped me a lot as a freshman adapt to U of A and Canada. I have the same motivation to help incoming students with difficulties in starting off at university and getting used to the different environment and decorum here.
Safwan and Valencia Das: In the one year I've been at the ISA, I've been seeing many important things that we need to improve — mental health being one of them. When we advocate for anything, sometimes the ISA forgets to focus on mental health and how realistic the timelines are for those goals. I really want to work on this. I want to keep doing what I've been doing, make the student life experience better for international students, and create a home away from home.
Whether in within the ISA or elsewhere, briefly describe one weakness and one strength that you've identified in your leadership style?
Singh: As a strength, people reach out to me very often and are able to talk to me freely. This means I can create an atmosphere where people trust me even if I've never met them formally before. I can and will keep myself as open as possible to be as approachable as possible.
One weakness I've dealt with over the past year is expecting others to be me. I've learnt that every person has a different motive, purpose, and vision when they join the ISA. ISA means different things to different people. We need to understand each other's level of expectation and work according to that.
Bid: I'm very approachable and down to earth. People don't find it difficult to tell me things and I love the teamwork that fosters. Because of the approachable and friendly atmosphere I create, people sometimes don't take me seriously and do not do their tasks. Then I have to take more assertive steps.
Baweja and Marques: Last year we noticed we were conflicted between advancing the tasks and goals we had established for our department versus urgent matters that emerged. Some things could not be addressed. This year our strength will be that we are running as co-VPs. This will allow one person to focus more on regular tasks while the other can handle more unexpected tasks like talking with the media or dealing with important crises that happen.
Quaye: My strength is my ability to work with other people and be a team player. I work with respect and appreciate the diverse opinions on my team. My leadership and goals are useless unless I have a team to execute those. My weakness tends to be that I am a workaholic; if I become too passionate about a goal that I need to implement, it makes me forget about my social life and feel stressed out.
Arora: I am not that good with financial matters or budgeting. Yet, I connect well with people. You can put on stage to talk to a hundred people and I would be happy to do that. I am good at connecting and learning about others' stories.
Taha: I used to be very stressful around deadlines and timelines. I am learning how to manage and spread out work over time. Being involved with people is my strength. I like to get to know other people and develop deep connections. And that really helps me as a student and a leader.
Sinha: My management style is very strong and I'm a scholar at Peter Lougheed School which teaches me to manage people. I'm not that great at the design aspect [of posters and materials that are made in the communication team]. I will improve on that and accept help from my team members.
Pal: I can get a little panicky at times when I have a deadline. I calm myself down by telling myself I can do it and try not to spread the panic to my team. In terms of strengths, I develop good bonding with my team and treat them like my friends. I don't command over others but allow my team to explore and suggest ideas.
Tsang: I've been involved in the Students' Union and HUB residence association in the past. That's where I've learnt many things about what leadership means: setting goals, staying motivated and staying on track, and bringing people together to move forward. Those are my strengths. Setting boundaries is the weakness for me that I've been trying to work on a lot. Sometimes I'm trying to do too much and that affects my mental health.
Mobashhir: Time management is essential to get work done and manage team members effectively. This is a strength that we have.
Charvi: A weakness or difficulty that I've noticed is that sometimes people do not engage much. As a volunteer coordinator I have had to recruit members and find that people are hesitant to engage because it is hard to balance extracurricular activities with demanding academics.
How will you ensure that you work on tasks that are important to international students and what mechanism will you use to ensure regular feedback from the people you represent?
Singh: Currently, the ISA has a good structure for feedback: council meetings are open to attend, we have a 24-hour email reply policy, and we have surveys and ISA Listen. There are two things I want to do more: engage students in student-centric events when they can more freely connect with the ISA in a relaxed manner and I want to have permanent office hours with a dedicated slot for all vice-president's and the president. Any international student can jump in and ask questions when they have time without having to email and schedule something formally. We want to make ourselves as accessible as possible.
Bid: I will make use of social media in coordination with the communications team to get feedback on things planned for international students. We created an anonymous Google Form this year for international students to report issues with online learning and I plan to do more such things for getting feedback on activities we plan.
Baweja and Marques: Having the committees that we want to establish and meeting with the student leaders of regional groups (like the Chinese students' association), faculty associations (like ESS) and residence associations on a regular basis will be an important source of feedback. We are ensuring that we don't just listen to one specific group but every group housing international students and see what challenges international students face in different contexts.
Quaye: Getting feedback is very important and I appreciate the ISA Listen initiative which is a channel to get direct feedback from international students. I would aim at getting feedback and liaising with other departments to ensure that whatever feedback we get is directed to the appropriate department.
Arora: I believe we need to get consistent feedback from all international students on a weekly or bi-weekly basis like having a separate Zoom call weekly for different regions (Southeast Asia, Europe, etc.).
Taha: I will get regular feedback from the wider international student community through mechanisms like surveys and student hall meetings.
Sinha: I plan to make people more aware about programs that the ISA offers like ISA Listen and surveys so that more people can share concerns.
Pal: We, as a team, need to connect with as many students as possible on a personal level and interact with them to find out problems affecting everyone. Only then we can look at how to handle and solve them. I believe in feedback forms and want to encourage students to take genuine interest in providing feedback. We need your support and voice to help us serve you.
Safwan and Valencia Das: Currently we're working on a platform where students can come in and post whatever issues they're facing and as many issues as they want so we can keep track of what's going on with students and work on those issues. There are still details and adjustments that need to be made in this project and I plan to complete it as soon as possible.
How can you ensure that your approach to action is inclusive enough given the high diversity of international students taking into account we come from different countries, have had different experiences, and have different needs?
Singh: Diversity is the most important part and the strength of ISA. The more diverse we are, the more comfortable different students will feel engaging with ISA. Last year, we helped to partner Nigerian students with the Peer Support Center so that Nigerain students dealing with the crisis could talk to someone who could relate to them and share grief better. We need to make the existing services more accessible to students and their needs. We need to focus on equity over equality: identify which community is lagging in what area and then provide services to fill that gap. The more diverse team we have, the more diverse ideas we have and the more gaps we can identify.
Bid: The ISA is not an organization for students of a certain country or ethnicity; the ISA must be inclusive of everyone. If there is a certain culture we need to respect in a certain way, we need to be careful of that. Having our ears on the ground and knowing what is happening in the world with international students is another big part of it.
Baweja and Marques: The first step is to acknowledge international students are not all the same and have different needs and cultures. We will not use the same approach towards issues of two different communities blindly. We need to be informed about how each group of international students has approached issues in the past and use that information for the future.
Quaye: I understand that the international student community is a conglomerate of diverse students from diverse backgrounds. I am not here to only champion the needs of Ghanian students like me but here to make sure that people from all diverse backgrounds feel that their voices and experiences matter. I'm passionate about empowering people. We live in a world where the concept of othering is very prevalent and it is my aim that everyone in ISA is respected and their voices are articulated regardless of their gender, sexual orientation, ability/disability, and identity.
Arora: The ISA includes students from across the globe. We need to take into account the needs and concerns of all students before making a decision. We need to pay attention to everyone's perspective and look through their lens before coming to a decision. Then we can have democratic vote and go ahead with the majority.
Taha: I've lived in five different countries and grew up in different cultures besides Canada. Taking more than one opinion and working with people comes naturally to me and is an essential part of my functioning. My experience at Augustana has also been very enriched with diversity and given me a sense of how things will be at the North Campus.
Pal: Our council has a good diverse representation. We have lots of openings, open membership, and we advertise the positions to everyone. This is so we can interact with diverse people. My purpose in coming to Canada and studying here was to interact with students from many countries. As VPs, we can also make a decision to choose a team that reflects diversity. Keeping our eyes and ears open and making acquaintances of different countries to know more about them is also important.
This guest column is written through a partnership with the University of Alberta International Students' Association (ISA) and The Gateway. To learn more about the ISA or to get involved with them visit their website.