Arts & Culture
Campus & City
Dear Elnaz documentary shows the human cost of the Flight PS 752 tragedy
The film makes love and loss come to life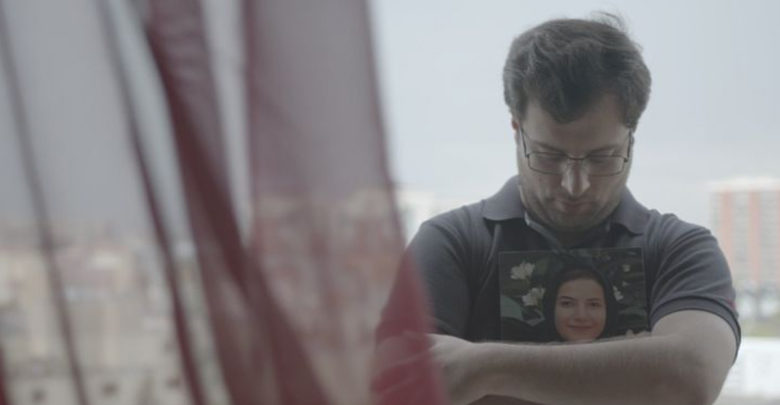 On January 8, 2021, the University of Alberta community remembered the lives lost one year prior in the downing of Flight PS 752. Javad Soleimani, a graduate student at the U of A, has been working to ensure the world remembers the tragedy through his 2020 documentary Dear Elnaz.
The documentary is named after Elnaz Nabiyi, Soleimani's wife and a former PhD student at the U of A who was among those killed on-board Flight PS 752. Dear Elnaz highlights the emotional impact of the tragedy on those who, like Soleimani, lost loved ones in the fatal plane crash.
"We wanted to show that a heinous crime like shooting down a civilian airliner is not just about those innocent victims who lost their lives on the flight," Soleimani explained. "It's about all the people around them."
Soleimani produced the documentary with a crew of dedicated volunteer filmmakers. The filming process began in June 2020 and lasted two weeks, with shooting done in and around Edmonton.
Soleimani described some of the emotional challenges involved in the film's creation.
"I clearly remember that when we had [film] shootings, behind the scenes some people were crying . . . it was really emotional," Soleimaini said. "All of us are proud of what we did because it was during the pandemic and the topic was very sensitive and hard to talk about. The crew did a great job and I really appreciate that."
The documentary includes personal videos from Nabiyi and Soleimani and explores aspects of the flight's aftermath, such as the loss of passenger belongings and harassment experienced by family members of victims.
Soleimani emphasized that beyond revealing the personal journeys of those impacted by Flight PS 752, Dear Elnaz serves as a critique of the Iranian government.
"In this matter [the documentary] was, I think, very successful," Soleimani said. "[The] Iranian regime keeps saying that it was just a human error, but as [Canada's] former foreign minister said, the human error story by Iran is just an oversimplification of what really happened."
"Families of victims have numerous unanswered questions and to get closer we need to get the truth."
Soleimani initially wanted to take an investigative approach to the film, but he and his team ultimately decided against it.
"Some other documentary will be made [investigating] the downing of Flight PS 752. The Dear Elnaz documentary is unique because of its focus on the human aspects of this tragedy."
Dear Elnaz premiered in November 2020 at the International Documentary Film Festival in Amsterdam. Soleimani hopes to eventually organize a screening at a Canadian film festival.