Arts & Culture
Lifestyle
Spill the Tea: O5 Tea Shade Grown Cascara
Rich and decadent, this cascara is O5's perfect response to coffee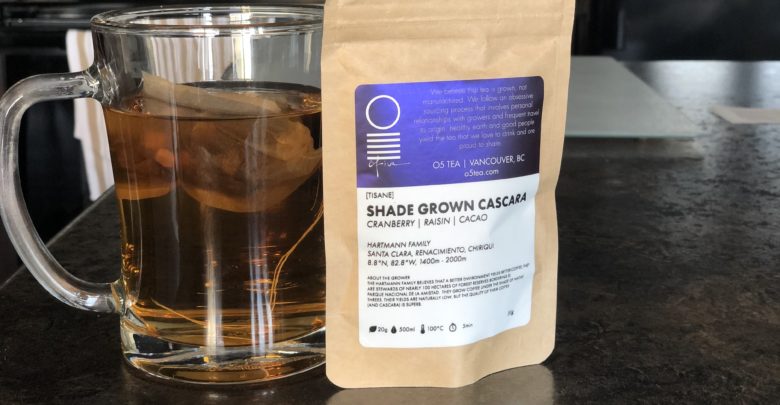 With temperatures dipping well below zero I decided to up my tea game.
I wanted to support a local business (and get a coffee at the same time) so I decided to visit Intent Coffee in Southgate Mall.
From their selection of teas and coffees I settled on O5 Tea's Tisane Shade Grown Cascara.
Cascara is unique because it's actually dried up coffee cherries. There's an open debate as to whether cascara falls in the tea or coffee category. I personally think its more of a tea using coffee-byproducts since you have to infuse it.
Regardless of where you stand on the tea/coffee debate, cascara is absolutely delicious, and O5's take on it is the best I've had to date.
The tea has a rich full-bodied flavour with cranberry and raisin, and powerful notes of dark cacao. It has a golden-yellow colour when steeped and a delicious chocolatey smell. As I took my first sips, I couldn't help thinking that it tasted like a more flavourful hot chocolate.
If you prefer a strong tea I'd recommend brewing for five to seven minutes, whereas if you want a lighter taste profile try three to four minutes at 100 degrees Celsius.
The great thing about O5 Tea is that they care about not only the taste and quality of the product, but also its origins. They build relationships with the local farmers and suppliers who source their teas, which guarantees sustainability. In fact, most of the packaging labels say which family grew your tea, where they are located, and the elevation above sea level that the majority of ingredients were sourced from. They also include "About the Grower" stories to give you more background about the people behind your delicious tea.
For example, the Tisane Shade Grown Cascara I bought is grown by the Hartmann Family located in Santa Clara, Panama. The label adds that they are responsible for over the 100 hectares where they grow cascara and coffee beans.
If you love tea but want coffee flavour profiles, O5 Tea's Tisane Shade Grown Cascara is the best of both worlds. Not only is it tasty, but knowing that you are supporting sustainably and ethically sourced tea is an added bonus.