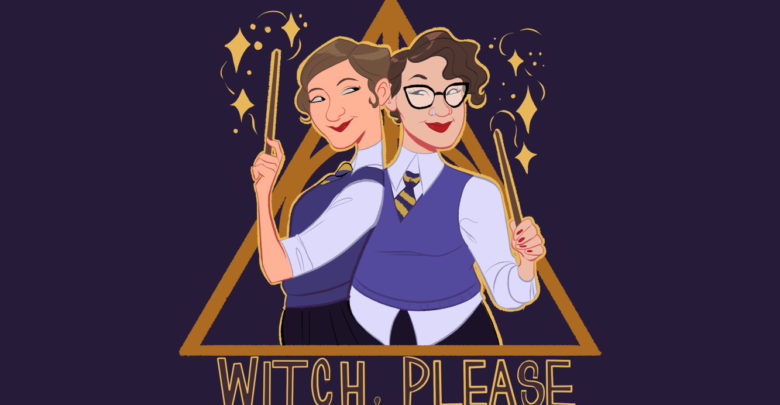 Witch, Please is a fortnightly podcast about the Harry Potter world by Marcelle Kosman and Hannah McGregor, which was created while the two were studying at the University of Alberta in 2015.
Kosman and McGregor initially thought that it would be entertaining to re-read the Harry Potter series together and record their conversations as a podcast. The co-hosts decided to do a series primarily focused on the original books and movie adaptations, but continued on as the Pottermore universe expanded. The duo decided to take a break in 2017.
"For a whole variety of reasons, we had put the project on indefinite hiatus a couple of years ago," Kosman said.
Witch, Please was rebooted earlier this year with the intention to create something similar to the original podcast and have fun.
"We are still looking at the Harry Potter books," Kosman said. "But whereas in the first round, we didn't do any research… now it is the opposite. We research and talk about the text through the lens of critical animal studies [and] trauma theory, amongst other things."
Addressing the recent controversies surrounding J.K. Rowling, the hosts are trying to bridge the gap between their expectations of the author and reality.
"When J.K. Rowling came out with her most recent transphobic comments and then shortly after that doubled down on them, it became really important to acknowledge why what she was saying was harmful."
Kosman emphasized that it is vital to the duo that they do not to shy away from problematic aspects of the text, but instead provide their listeners with the tools to critically dissect Rowling's works.
"These books have shaped our experiences of the world for many of us. They have helped us in a lot of ways feel seen when we otherwise felt like outsiders in our homes," Kosman added. "For Hannah and me, it became imperative for us to provide our listeners with a critical vocabulary to talk about the things that are harmful or hurtful in the text."
The duo also believes that Rowling's works have evolved beyond what she intended them to be and now belong to the fans.
"[Rowling] may have authored them, but the universe that has come out of the Harry Potter world is entirely because of the fandom," Kosman added. "Suppose we can't talk critically about the books. In that case, we can't address how they participate in these harmful ideologies."
At the end of the day, the show is still just two friends trying to figure out Harry Potter and learn more about the fandom.
"If you read the books and it feels uncomfortable, that's not your fault, that's the book's fault," Kosman concluded. "I hope that that person would be able to find a community of fans who have space for those kinds of conversations, and we get to do that."