International
Opinion
We shouldn't ignore the political potential of TikTok
As TikTok users have repeatedly demonstrated, the app has long-standing influence which it's spiritual predecessors simply didn't possess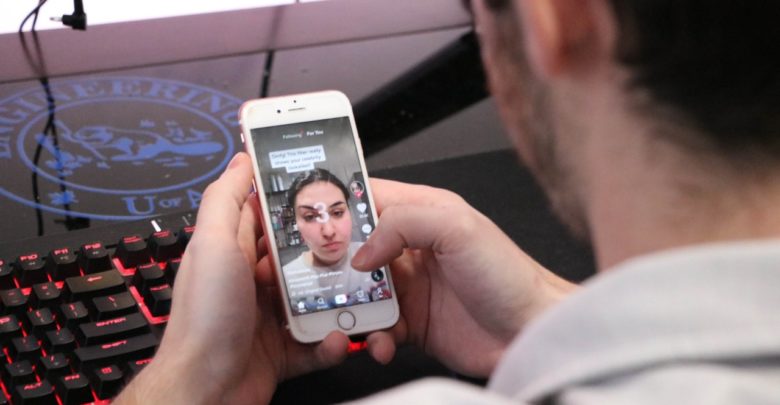 Before there was TikTok, there was Musical.ly. Before that, there was Vine. What sets TikTok apart from its short lived predecessors is its users, who have become as deeply embroiled in politics and education as they have in light-hearted comedy, and the inherent political power of the app itself.
Developed by Chinese company ByteDance, the app first launched in 2017. Nowadays, it has a global presence rivalling its predecessors. As the most downloaded app on the App Store with over 800 million active users, TikTok has made its name amongst other prominent social media platforms.
TikTok is particularly popular among youth, with 41 per cent of users being between 16 and 24 years old. The accumulation of younger users helped launch the app to fame, but the focus of the younger generation has shifted. Though there are still plenty of users who dance and lip sync, many have turned towards comedy skits and even politics.
The emergence of politics on TikTok isn't new, but it's taken a front row seat with the increase of time spent online. With the interconnectedness of the internet, information has become easier to access than ever before, and users on TikTok are using it to their advantage. Despite banning political advertisement and suppressing certain political content in 2019, the app is now rife with politics.
During the latest American election, I have personally seen one too many elections-related TikToks. As TikTok uses a personalized algorithm to suggest your content, most of my viewings have been moderate to far left, with many endorsing '#SettleforBiden.' I'm sure it's entirely different for someone with opposite values.
The presence of political content on the app allows news to be spread farther and faster. For instance, TikTok embraced the social media frenzy when George Floyd was killed by police and Black Lives Matter demonstrations were at their height. The ability of users to bear witness to protests and other political events to record and upload their footage allows them to show unaltered footage before mainstream news stations. Because of this, the app has become a popular platform for activism.
However, the politics of TikTok goes beyond the actions of individual users. Lately, TikTok has been scrutinized for having spyware and potentially passing along the information to the Chinese government.
The fact that TikTok has been caught using its software to collect user information is a rude awakening that TikTok may be a dangerous extension of its authoritarian government. Tensions with China are quite literally at an all time high for many nations. Some notable ones include the United States, and recently India, both of whom proposed banning the app altogether.
The U.S. said their proposed ban was due to national security concerns, but it's hard to ignore the fact that both nations are caught in tensions of trade and other foreign affairs. Not only that, but the U.S. also planned to ban WeChat, which is a prominent messaging app popular in China.
Trump ultimately decided to try and negotiate with ByteDance, but talks haven't been conclusive thus far. Though two different judges have blocked the ban requested by Trump on WeChat and TikTok, the government has appealed the case, although it seems unlikely the court will uphold the ban. A compromise suggested by Trump was for TikTok to sell the app to an American company, but the developers refused, and the final decision is still in the air.
In India's case, TikTok was just one app among many to be banned. After a skirmish at the Chinese-Indian border that left 20 Indian soldiers dead, the Indian government banned a list of Chinese apps. The list included TikTok, WeChat, and other popular apps of Chinese origin. Their reason cited is similar to Trump's in that it is rooted in users' privacy, but this clash also ensures that the ban had to do with a nationalistic political agenda.
TikTok has been heavily involved in politics from the small scale within its own users to the larger scale of government policy. From the presence of far-right wingers on an app pandering to those still too young to vote, to K-pop fans staging an empty Trump rally, TikTok is certainly a diverse platform that is home to a variety of political content. Whether or not this content leads to tangible action is up to individual users.
Now, following a major U.S. election, TikTok's use as a powerful tool in political education and news is more apparent than ever. With the amount of educational material on TikTok, the proposed bans on TikTok not only prove its political power, but also demonstrates modern censorship, especially for young people who may receive news through the app.
TikTok is an influential media that some are overlooking at the moment, but as TikTok users age, society will no longer be able to ignore its political importance.